PowerBoss Hospital Vacuum
Control contaminants in air and on surfaces
Vacuum system to control contaminants in air and on surfaces; supports proper housekeeping procedures and infection control plan. For use in any area housing immunosuppressed, high-risk patients. Collects and contains fungal, biological, lead, mold, asbestos, bacterial, or any other infectious material. Bio-Terrorism Preparedness. Joint Commission Readiness.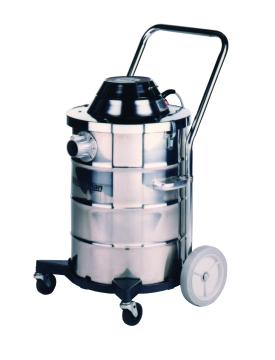 Wet/Dry, four stage filtration system
HEPA filter is 99.97% efficient at .3 microns
Rugged design, easy to maneuver stainless steel tank
Patented self-sealing/quick release intake mechanism
Total Clean. Total Solutions.
Interested in seeing the PowerBoss Hospital Vacuum in action? Contact us to schedule your free demo today.