Floor scrubbers are an essential tool for any cleaning program, but one question often looms large: should you buy or rent these machines? At Total Clean, we're here to guide you through this important decision-making process.
Understanding Your Cleaning Needs
Before diving into the pros and cons of buying vs. renting, it's crucial to evaluate your cleaning needs. Factors such as the size of your facility, the frequency of cleaning required, and the nature of dirt and debris you deal with play a significant role. For instance, larger facilities or those with high foot traffic might warrant owning a floor scrubber for frequent, on-demand cleanups.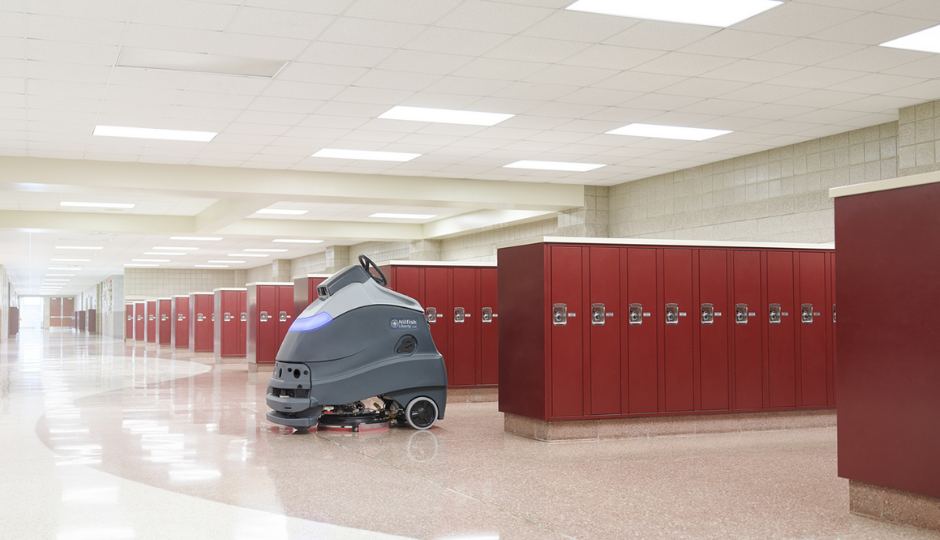 The Case for Buying a Floor Scrubber

Owning a floor scrubber comes with its unique set of advantages:
Availability: Owning a floor scrubber means it's always available when you need it, essential for dealing with unexpected messes or frequent cleaning needs.
Long-term Cost Efficiency: Although the upfront cost of a floor scrubber can be high, owning the equipment can be more cost-effective in the long run if you're using it regularly.
Customization: When you buy, you have a wider selection of models and features to choose from, allowing you to pick the machine best suited to your specific needs.
The Benefits of Renting a Floor Scrubber

On the other hand, renting a floor scrubber can be a great option, particularly for businesses with less frequent or sporadic cleaning needs:
Flexibility: Renting allows you to choose a different type of scrubber as your needs change, or for different tasks.
No Maintenance Worries: When you rent from Total Clean Equipment, maintenance and repairs are our responsibility, reducing your workload and expense.
Budget-friendly: Renting requires a lower initial financial commitment and can be a more manageable option for businesses with tight budgets or infrequent cleaning needs.
The decision to buy or rent a floor scrubber is a significant one. By understanding your cleaning needs and considering factors such as cost, frequency of use and maintenance requirements, you can make an informed choice that best serves your business.
At Total Clean, we're committed to helping you navigate this decision. We offer a wide range of floor scrubbers for both purchase and rent, ensuring you can find the perfect fit for your needs. Contact us today to learn more and take the first step towards cleaner, shinier floors.