Cleaners and Degreasers For All Your Floor Cleaning Needs
All Total Clean detergents have been specifically formulated for use in automatic floor scrubbers. Emulsifiers breakdown oils and grease quickly, de-foaming agents enhance the water recovery systems, surfactants that make water softer to eliminate spots, rust inhibitors to protect exposed components and high concentrations to minimize ordering.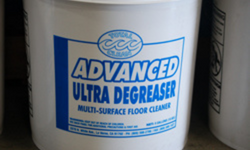 Advanced Ultra-Butyl Based Solvent
Extremely effective on petroleum based oils and multi-purpose cleaning.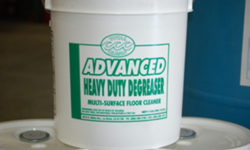 Advanced Heavy Duty Degreaser
An all purpose cleaner, highly concentrated and great for heavy soilage.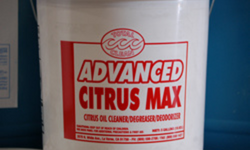 Citrus Max-Citrus Based Degreaser
With natural solvents. Great for tire marks or spots.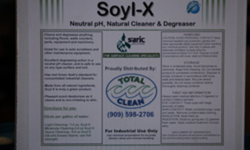 SOYL-X Meets Green Seal's Environmental standards for industrial cleaners. Made from Soybeans, it is a safe cleaner and degreaser that really works.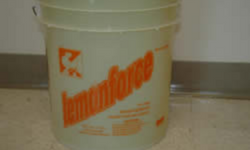 Lemon Force-Neutral PH Cleaner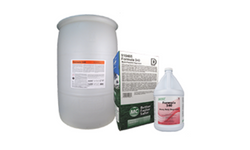 PowerBoss Formula 340 Heavy Duty Degreaser
Low foaming for PowerBoss scrubbers. Contains corrosion inhibitors. Meets USDA performance standards for A-1. Use on concrete, epoxy and urethane floors. Use in manufacturing, warehouse and industrial facilities.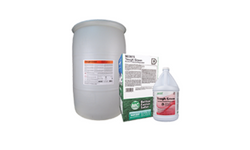 PowerBoss Tough Green Environmental Degreaser
Safe to use, safe for the environment. Neutral pH makes it safer. Low foaming for use in PowerBoss scrubbers. Safe for most types of flooring. Use in warehouses and light manufacturing. Recognized for safer chemistry.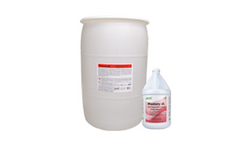 PowerBoss Mastery DL Tire Mark & Adhesive Remover
Powerful solvent for dissolving tire marks. Apply straight onto marks. Made with 70% citrus solvent (d-limonene). Water soluble for easy rinsing. Effective for removing asphalt, tar, adhesives, gum, and curing membranes. Do not use in scrubber tanks.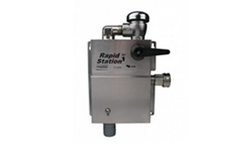 10 GPM flow rated Fill auto scrubbers 2-5 times faster than conventional dispensers. A large 30 gallon scrubber can be filled in as little as 3 minutes. Comes with metering tips, drum kit, and 10 foot discharge hose. Part number 42105PL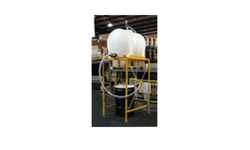 PowerBoss Rapid Fill 40 Station
40 GPM flow rated. High volume dispensing of ready-to-use products improves productivity. Meets plumbing regulations. Connects to 1/2" water supply. Automatic fill and shut off. Translucent tank allows operator to view available product. Includes 130 gallon tank, stand, and accessories.