NILFISK LIBERTY SC50 AUTONOMOUS FLOOR SCRUBBER
The Nilfisk Liberty SC50 autonomous floor scrubber acts as another member of your cleaning team. It provides up to 6 hours of runtime and 55,000 square feet of coverage on a single charge, freeing up your staff to focus on higher-value tasks. The SC50 has three cleaning modes to match the requirements of every task and is third-party certified to robotic safety standards so it is safe for use in populated areas. Options include Nilfisk's best-in-class sustainability technologies and an integrated UVGI module that allows the machine to disinfect while it cleans.
Improves cleaning results:
Consistently delivers between 98% and 99.5% coverage
Three cleaning modes provide flexibility:
CopyCat: Drive a route once and the machine will perfectly replicate both the cleaning path and the cleaning process every time.
Fill-In: Drive the perimeter of a space and the machine will automatically calculate the best route to clean every inch within that perimeter.
Manual: For ad hoc cleaning, the machine works just like a regular scrubber dryer.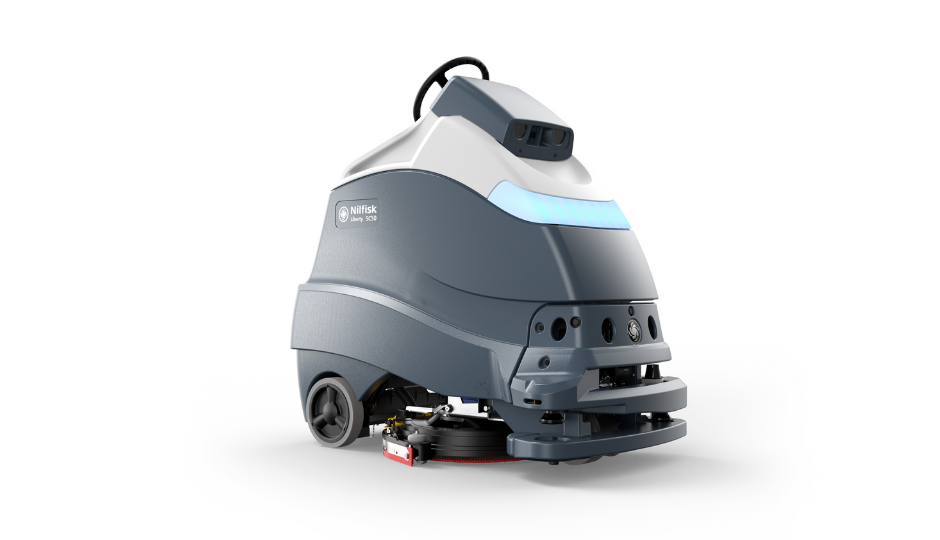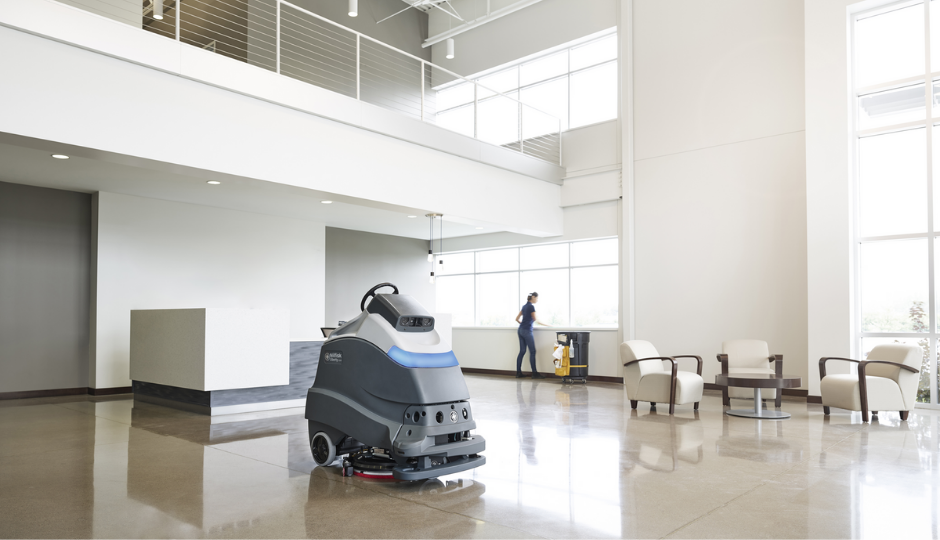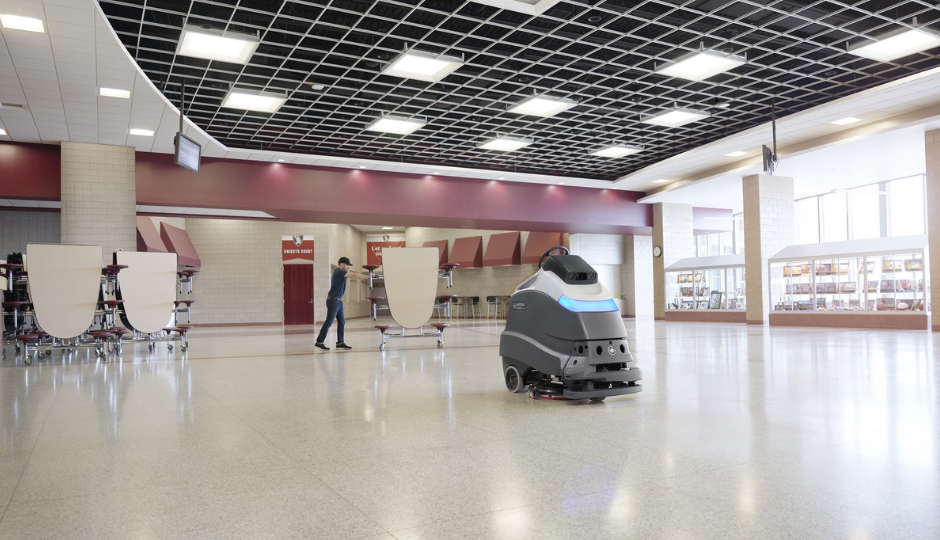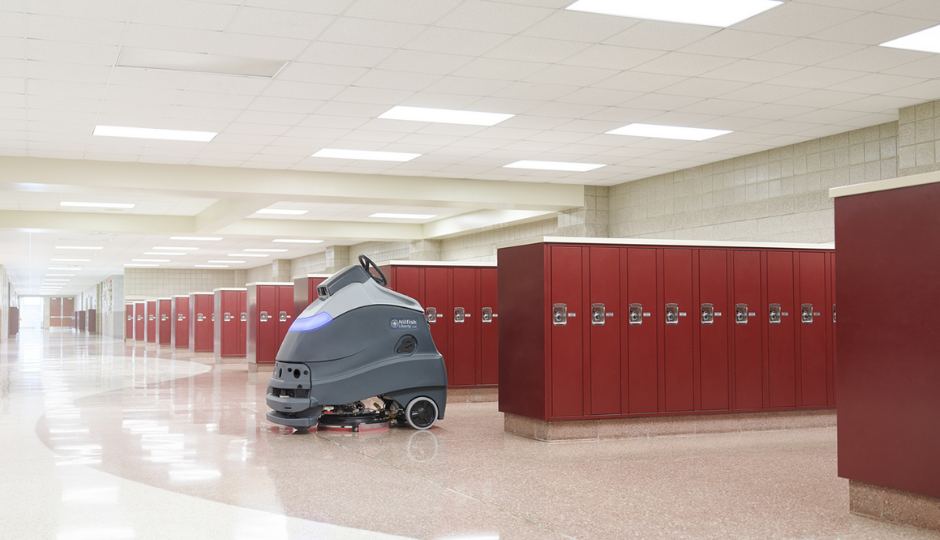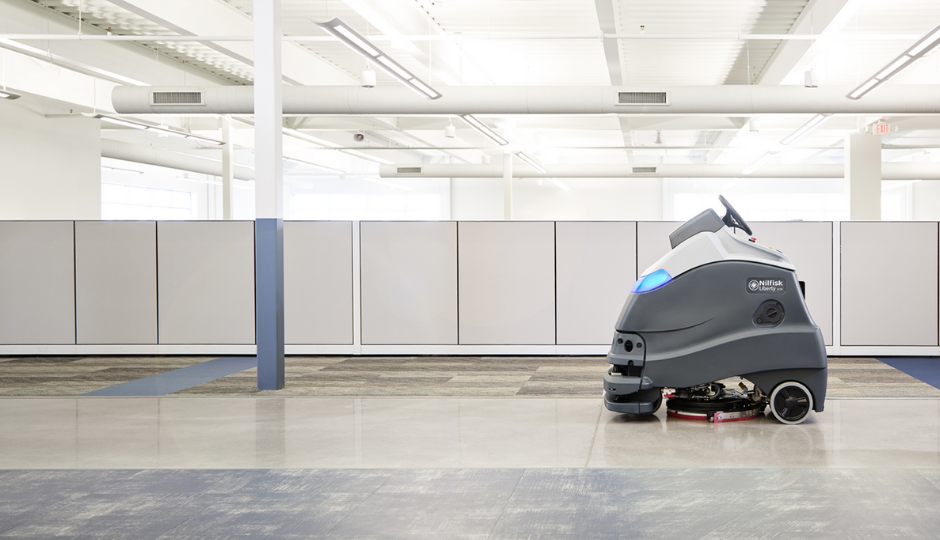 Requires minimal oversight so staff can focus on tasks that require a human touch
Third-party safety certified for use in populated areas
Adjusts in real time to route changes and obstacles (including people)
Leaves floor dry to reduce slip-and-fall incidents
Total Clean. Total Solutions.
Interested in seeing the Nilfisk Liberty SC50 autonomous floor scrubber in action? Contact us to schedule your free demo today.