PowerBoss Clean Room Vacuum
An intricate part of your facility cleaning procedures
Surface contamination control is a challenging process within any cleanroom. "Unseen" particles, those particles smaller than 40 microns, can be the most difficult to control. The Minuteman Model CRVTM – Clean Room Vacuum was especially designed to be an intricate part of your facility cleaning procedures. It is ideal for use in Class 1 through Class 100,000 cleanrooms, gowning areas and air showers in all pharmaceutical labs, medical devices manufacturers, biological labs and computer rooms. Our absolute filtration system includes a dual layer disposable paper bag, a non-woven cloth filter and a standard U.L.P.A (Ultra Low Particulate Air) filter, 99.999% efficient at 0.12 microns. This efficiency is much greater than normal H.E.P.A (High Efficiency Particulate Air ) filters.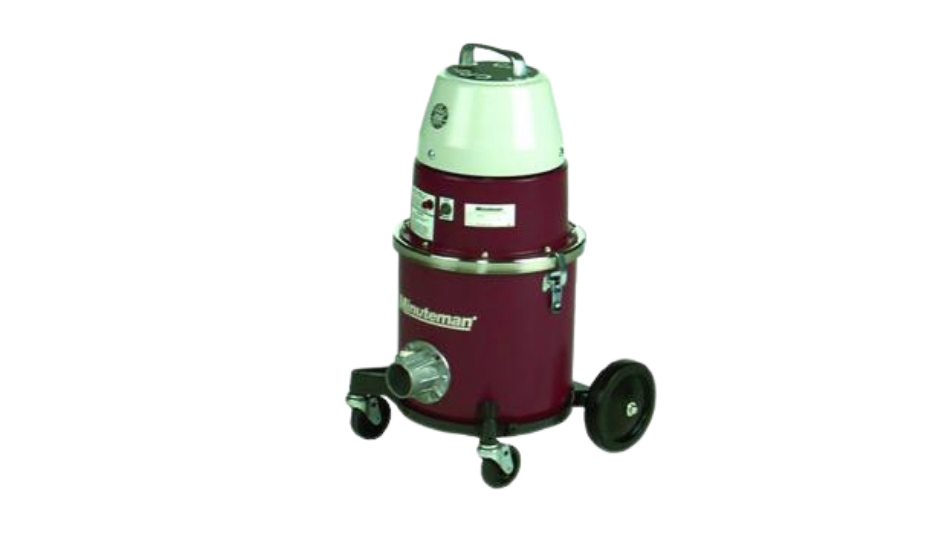 Red indicator light alerts the operator when filter needs servicing
Optional Electromagnetic or Radio Frequency Interference filtration
Complete filtration, including the carbon brush dust from the motor
Total Clean. Total Solutions.
Interested in seeing the PowerBoss Clean Room Vacuum in action? Contact us to schedule your free demo today.