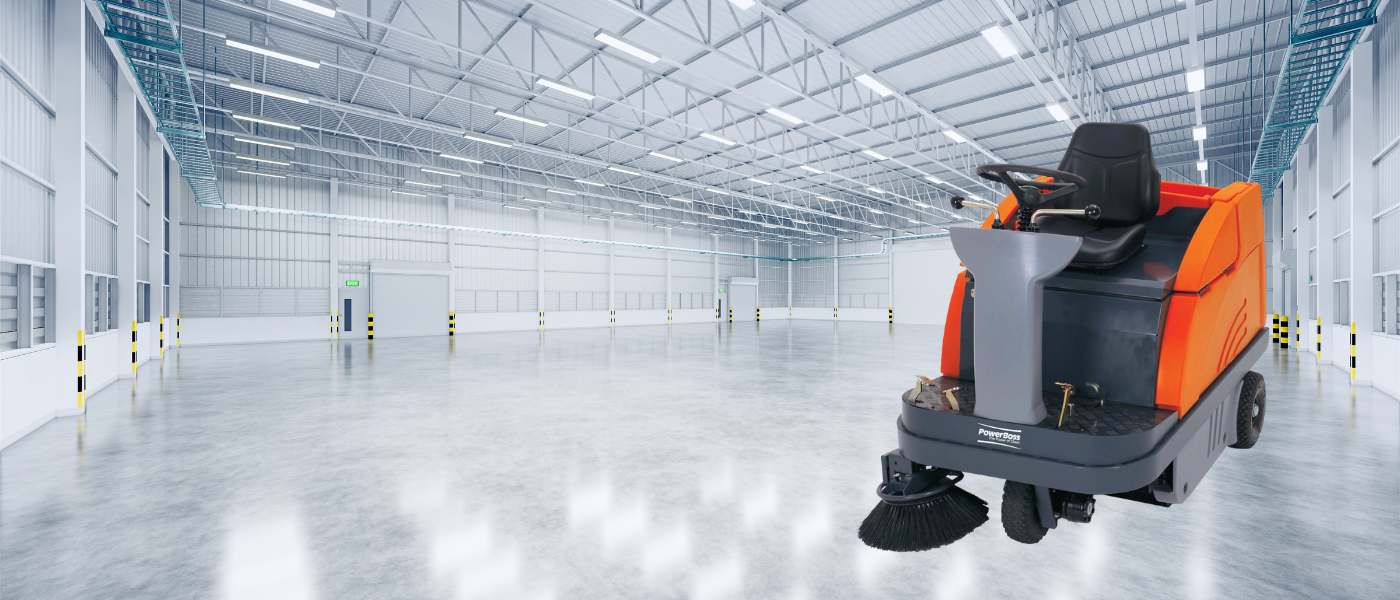 For most custodial teams, floor and carpet care are two of the most time-consuming tasks on the to-do list. The sheer size of floors and the amount of dirt and debris they can harbor means the job takes lots of time and effort, but ride-on sweepers can quickly cover a lot of square footage, making the task faster and more efficient. If you're considering purchasing a ride-on industrial floor sweeper, think about these factors so you can reduce your overall cleaning cost, clean more effectively and get the job done faster. 
Storage and Environment

 
Ride-on industrial floor sweepers are ideal for single-level buildings, unless you are lucky enough to have a freight elevator. They are also great for spaces with long hallways, open areas and those with plenty of storage room for keeping machines safe when not being used. 
Casinos, large universities, warehouses, hotels, airports, hospitals and convention centers make great spaces for rider sweepers. If your space has lots of small rooms, limited storage space and many tight hallways, an upright vacuum may be a better fit. You could also consider a more compact walk-behind sweeper if space is an issue. 
Debris and Surface Types

 
We love the versatility of rider sweepers with adjustable brush heights. They can pick up many different kinds of debris from both hard surface and carpeted floors, and many can be used both indoors and out. 
Ease-of-Use

 
A powered high dump configuration will increase ease of use and make it easier to dump collected debris. We also recommend choosing a model with an intuitive operator interface that simplifies operations. 
Maneuverability

 
Need to sweep in congested areas? Choose a model with a maneuverable design and tight turning radius. You may also be interested in a sweeper with easy-to-access vacuum wand accessories on-board. With these features, you'll be able to clean tight spaces and recover tiny debris without having to get off the machine. 
Maintenance

 
Consider ride-on industrial floor sweepers with brushes that are easy to remove and inspect. Our service department can help you save time and money by performing routine maintenance and keeping your machine in tip-top shape. 
Interested in learning more about our rider sweepers? See our inventory here and contact us today to schedule your free demo!