Lower resource consumption is one of the top benefits of our hot water pressure washers in Los Angeles. Demands for more efficient cleaning have gone up in recent years as pressure builds on facility managers and cleaning teams to create safer, more hygienic spaces, and HydroTek hot water pressure washers deliver.
Hot Water Pressure Washers Decrease Cleaning Times
Think about when you are washing anything at home. Do you use hot water, or cold? Hot water is the go-to choice for better cleaning with faster results. It's the same for commercial and industrial applications too.
Hydro Tek has partnered with the Cleaning Technology Institute to conduct extensive tests comparing cold and hot water pressure washing. Across applications, they confirmed that hot water reduces cleaning times.
The difference is significant: hot water cuts cleaning times by an average of 40%. In some applications where oils, fats and grease were present, hot water pressure washers cleaned four times more efficiently than cold water cleaning. What does that mean? A cleaning time reduction of 75%.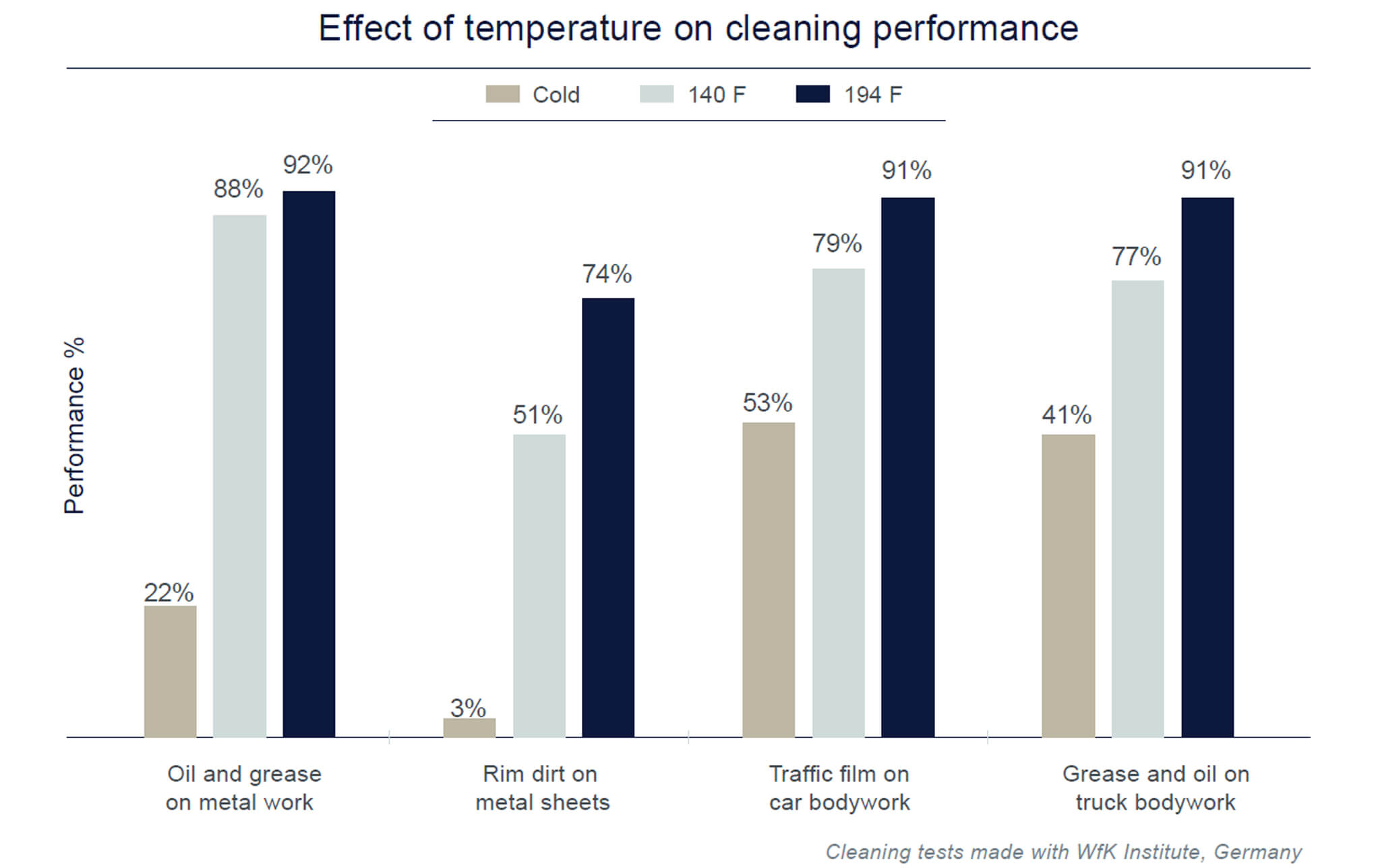 Just imagine how many other tasks your maintenance and cleaning team could get done with that extra time. You could use it to complete essential deep cleaning tasks that too often get pushed to the bottom of the to-do list. You could use it to clean high-traffic areas more often, or reclaim that time to train your staff on new protocols and techniques. That time is valuable for any facility manager, and our hot water pressure washers in Los Angeles make it possible.
Hot Water Pressure Washers Decrease Drying Time
Another benefit of hot water pressure washers is that they cut drying time after cleaning. This is another way they help you regain time: the items and areas you've cleaned are ready for use sooner. If you're cleaning floors, you can reopen them faster while reducing the risk of trips, falls and slips. If you're using a hot water pressure washer to sanitize shopping carts, you'll be able to more quickly get them back into use.
Hydro Tek hot water pressure washers are made right here in the United States from durable stainless steel. Since 1985, HydroTek has been a trusted name in pressure washing thanks to their focus on reliability and quality. Incorporating the latest technologies into their design and manufacturing processes has made them a key partner at Total Clean for delivering superior value to our customers. If you'd like to learn more about how hot water pressure washers can increase efficiency at your facility, contact us today to schedule your free demo!