When we talk about streamlining industrial efficiency, we need to discuss the unassuming superhero in this field, the Columbia Expediter. This versatile utility vehicle has risen through the ranks to become a beloved choice among our customers in various sectors in Las Vegas. Its remarkable adaptability makes it the go-to model for any company dealing with diverse indoor transportation needs. From convention centers to airports, from distribution warehouses to hospitals, the Columbia Expediter stands as an emblem of productivity and efficiency. Let's delve into the numerous ways this utility vehicle can transform your work landscape.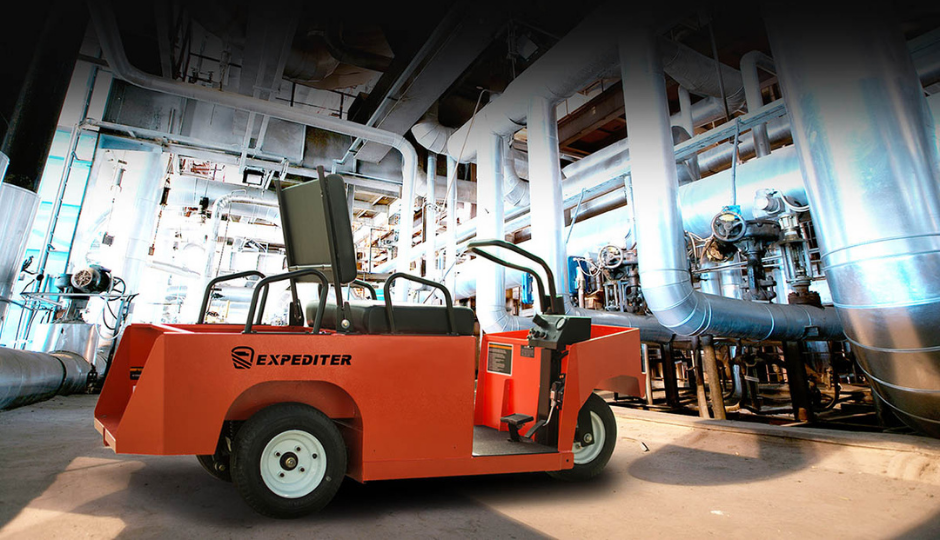 Efficient Transportation: Speed and Stamina
The Columbia Expediter distinguishes itself as the perfect companion for navigating expansive indoor facilities. Capable of reaching speeds of 9 MPH, the Expediter travels at triple the pace of the average walk. Its impressive speed, coupled with its ability to cover large distances without rest, makes it an efficient tool to combat fatigue and expand your team's working range.
Equipped with a fold-down seat, the Expediter comfortably accommodates a second passenger, facilitating swift and comfortable movement throughout the workday. Opt for the Columbia Expediter in Las Vegas, and you're choosing a vehicle that prioritizes productivity, efficiency and comfort above all else.
Versatile Cargo Hauler: Compact yet Powerful
Despite its compact profile, the Columbia Expediter makes its presence known with its surprising cargo hauling capability. With the ability to tow up to 1,000 pounds and a payload capacity of 750 pounds on its back deck, this utility vehicle proves that size doesn't always correlate with strength.
Engineered for versatility, the Expediter combines the robust power of the Columbia Payloader and the maneuverability of the Chariot, resulting in a powerhouse vehicle perfect for navigating tighter spaces. Need to transport heavy equipment across a large facility? The Columbia Expediter in Las Vegas has got you covered.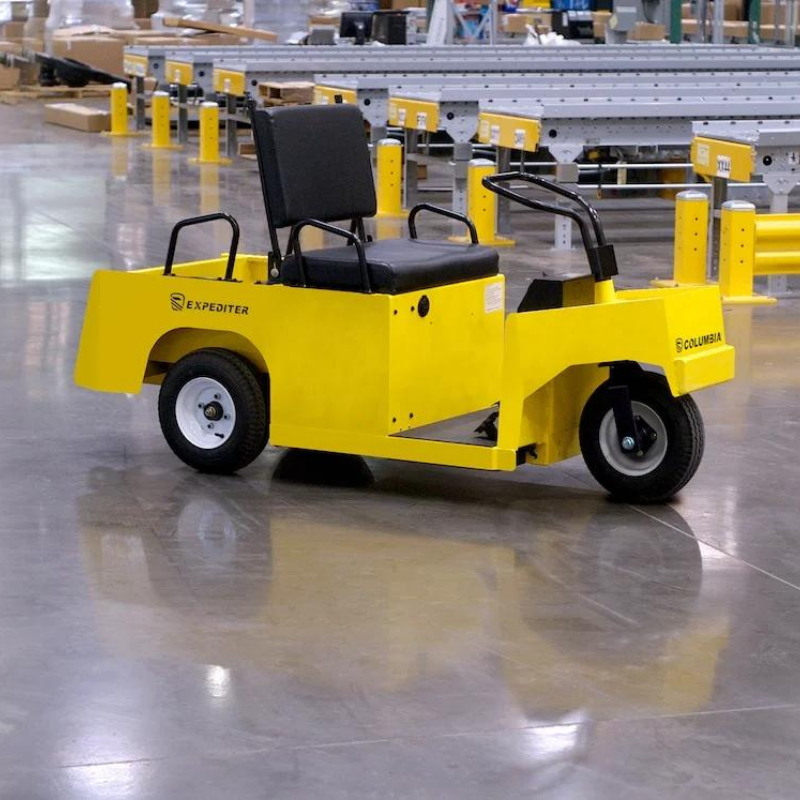 Boost Your Team's Productivity with the Columbia Expediter in Las Vegas

Looking to propel your team's productivity into overdrive? Look no further than the Columbia Expediter. Built to handle any challenge that your work environment may present, the Expediter stands ready to demonstrate its worth. For a hands-on experience of this industrial efficiency marvel, request a demo today!
About Columbia: Quality, Integrity, and Environmental Consciousness
Columbia is a proud member of the Nordic Group of Companies, a family-owned conglomerate that values fiscal conservatism and sustainable growth. The company embodies core values such as family, integrity, leadership, teamwork, knowledge, and excellence, all of which reflect in their products.
Every Columbia vehicle is assembled in Reedsburg, Wisconsin, by American workers focused on producing vehicles with an unrivaled lifecycle. Columbia is one of the few vehicle manufacturers committed exclusively to building pure electric vehicles, a testament to their dedication to environmental conservation.
Using the highest quality materials and adhering to stringent manufacturing processes, Columbia ensures that its vehicles, including the Columbia Expediter, have minimal environmental impact and zero tailpipe emissions.
In a world that demands efficiency, productivity, and environmental consciousness, the Columbia Expediter in Las Vegas stands out as a solution. Whether you're aiming to boost your team's productivity, navigate vast indoor facilities, or transport heavy equipment, the Expediter is a reliable companion that promises to deliver. Welcome to a future where utility vehicles are redefining industrial efficiency. Welcome to the world of the Columbia Expediter.