Facility managers, building service contractors and contract cleaners are constantly on the lookout for ways to increase efficiency, improve productivity and deliver top-notch results while saving time. A key piece of equipment in achieving these goals is the walk-behind floor sweeper, a tool that has completely changed how we clean our indoor and outdoor spaces.
Why Choose Walk-Behind Floor Sweepers?
Walk-behind floor sweepers are compact, easy to maneuver and perfect for tackling a variety of floor types. These machines can quickly sweep up dust, dirt, and debris, leaving your floors spotless and extending their longevity. They're particularly effective in spaces that see high foot traffic and require regular cleaning, making them invaluable for facilities management and commercial cleaning.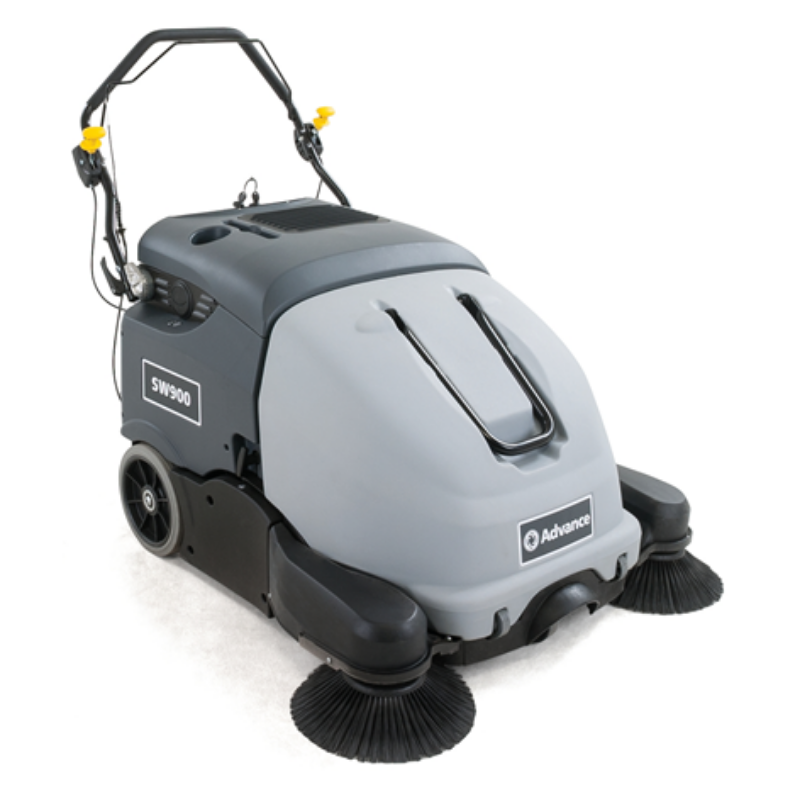 Advance SW900: Redefining Floor Cleaning
The Advance SW900 Walk-Behind Floor Sweeper sets a new standard for cleaning productivity and effectiveness. It's designed to deliver superior performance in a wide range of settings, be it indoor or outdoor, industrial or commercial.
Outstanding Features for High Performance
What sets the Advance SW900 apart? With its large main broom and dual side brooms, this sweeper is all about maximizing your cleaning productivity. The design allows total control from the operator's position, offering user-friendly ergonomics and excellent cleaning results. It's the perfect solution for contract cleaners, manufacturing plants, schools, warehouses, and more.
Key features of the Advance SW900 include:
Easy-to-Use Controls: All controls are accessible from the operator position, making it effortless to manage.
Efficient Design: The direct throw design and dual side brooms ensure a comprehensive cleaning, including edge cleaning.
Manual Filter Shaker: The standard manual filter shaker simplifies filter cleaning, enhancing the machine's performance.
Long Battery Life: Clean for up to three hours on a single battery charge, minimizing downtime and boosting productivity.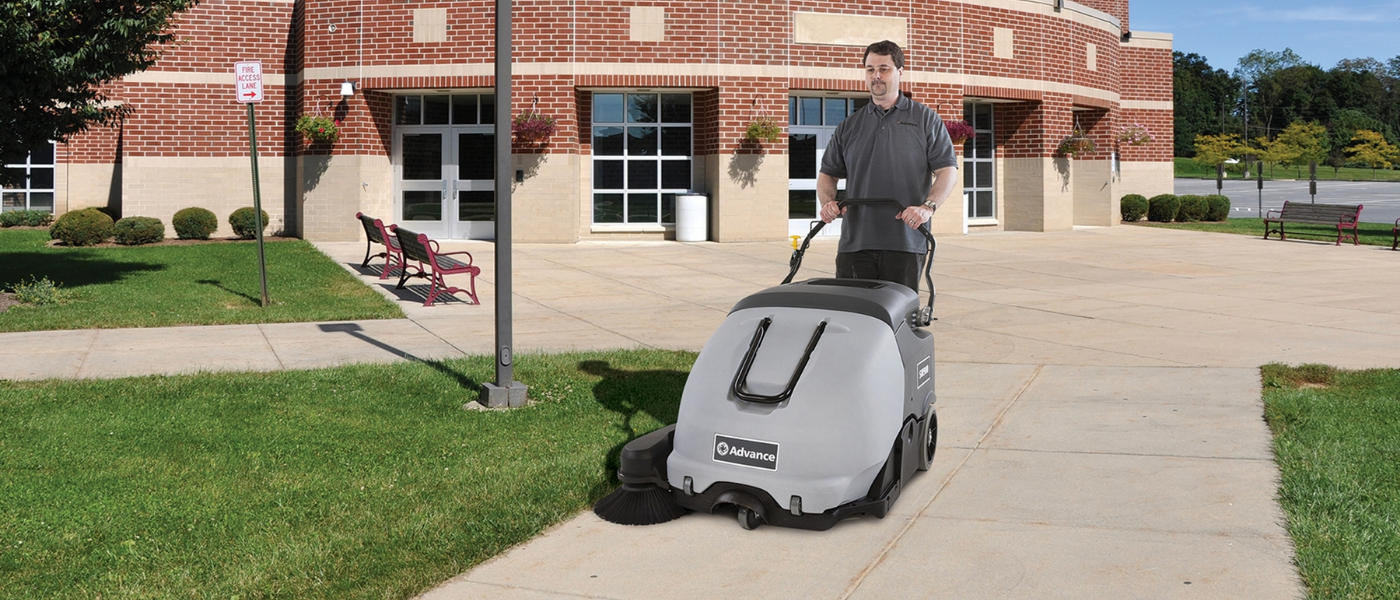 Schedule Your Walk-Behind Floor Sweeper Demo in Las Vegas Today!

As a leading provider of walk behind floor sweepers in Las Vegas, Total Clean Equipment is here to help you enhance your cleaning strategy. We invite you to experience firsthand the efficiency and excellence of the Advance SW900.
Contact us today to schedule a FREE demonstration in Las Vegas!