Vacuum recovery & water recycle system

Powered by Hydro Tek Skids with Generators
The AZV vacuum and filtration system provides 6 stages of filtration up to 8gpm continuous five micron processing of wastewater where soaps and other chemicals are not used.
Wastewater is recovered through a vacuum scupper to eliminate run-off. Recycled water is pumped back to your bulk water tank for reuse to power wash concrete or other flatwork. Heavy solids are collected in the V-section of the tank and are easily removed through a quick purge dump valve. With a Hydro Tek SC Series washer and ProTowWash trailer or tank skid, you have a complete self-contained mobile wash, recovery, and recycle unit.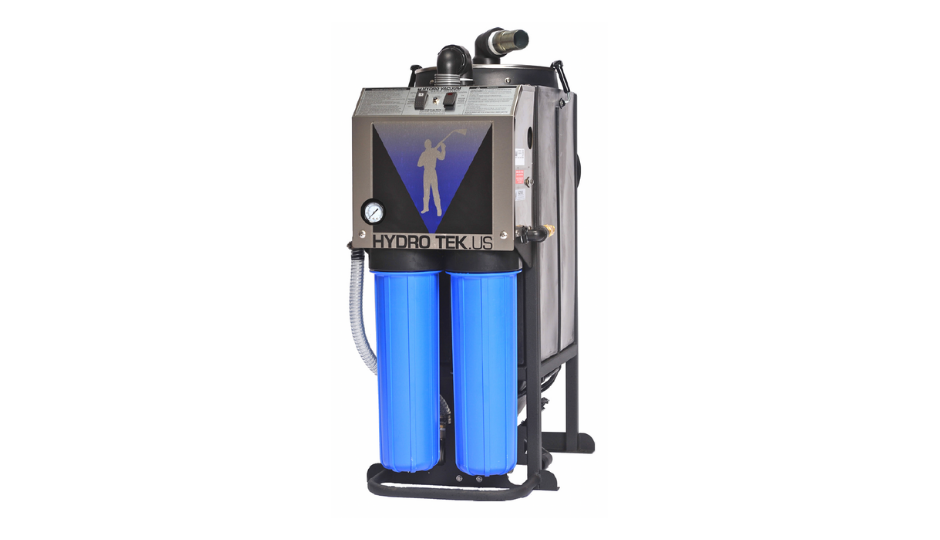 Vacuum recovery rate of 12gpm, with high level shut-down
Wastewater process rate 8gpm
6 stage filtration process, including 3 oil absorption areas - filters to 5 micron purity
Rustproof, all stainless vacuum chamber & housing
Total Clean. Total Solutions.
Interested in seeing the Hydro Tek AZV88  in action? Contact us to schedule your free demo today.