We are proud to offer a full range of Columbia electric utility vehicles in the Central Valley, Los Angeles, San Diego, Phoenix and Las Vegas that serve important transport, towing and burden carrying roles in industrial facilities of all sizes. Whether you need to support material handling processes, move maintenance staff of tackle any industrial operation, these vehicles combine technology and power to boost productivity and enhance the overall efficiency of your facility.
Utility Vehicles in the Central Valley for Moving Maintenance Staff
One of the keys to boosting efficiency is reducing the time it takes to get from point A to point B. Our utility vehicles get your team where they need to go three times faster than by foot. This keeps operations running smoothly and your staff on-task.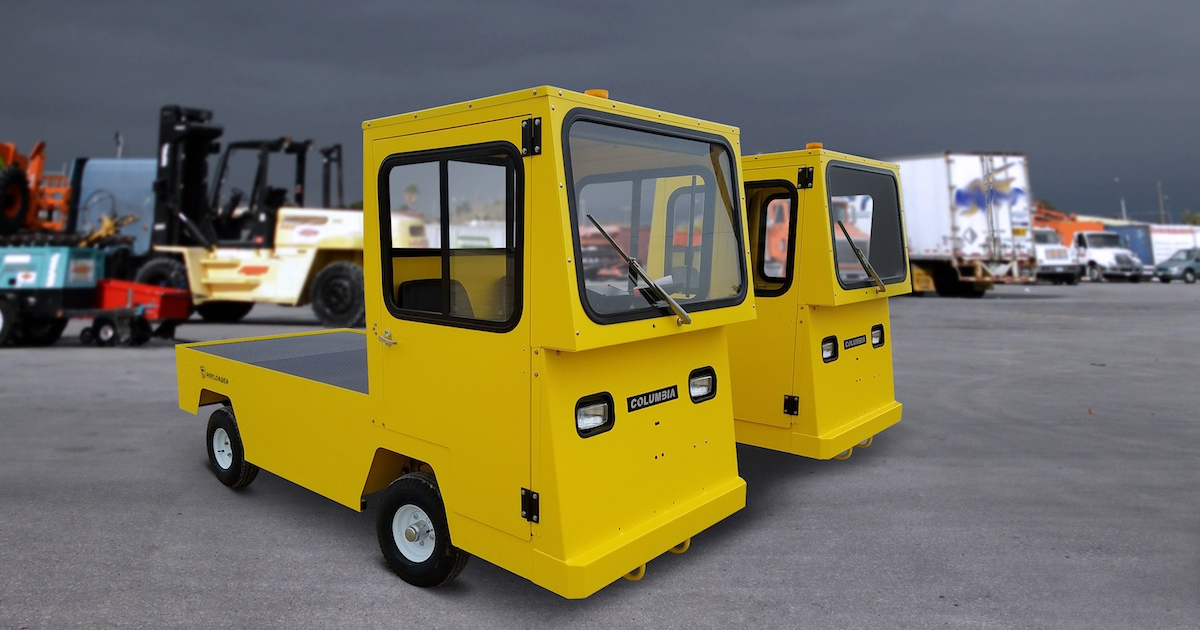 Safer, More Efficient Material Handling
Our electric utility vehicles can effectively and safely replace low-visibility forklifts. The Payloader in particular excels at material handling and can go where other high-capacity burden carriers simply cannot. Tow up to 18,000 pounds and carry up to 4,000 pounds with the Payloader, cruising along at speeds up to 17 miles per hour. You won't have to sacrifice durability, and you'll get added maneuverability and efficiency with this great utility vehicle.
Tough, Long-lasting Construction
Columbia utilizes the strongest materials available to construct vehicles that will last longer than the competition. Their reputation for durability and dependability has been built over 30 years of service, and their vehicles are built to last.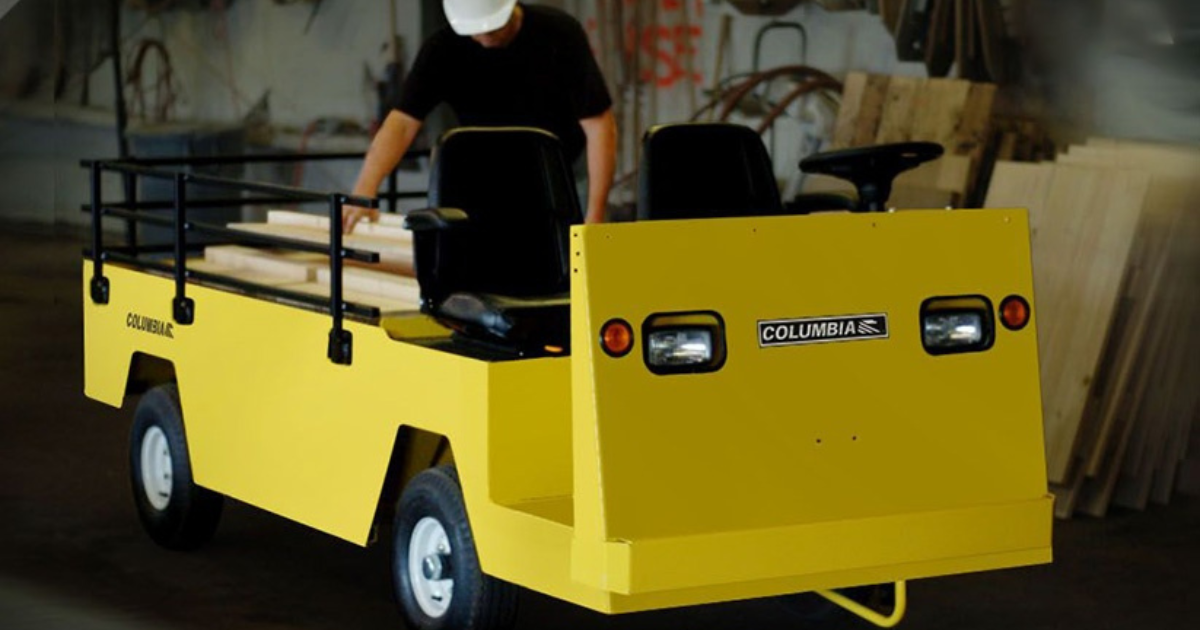 Significant ROI
We know the bottom line is important to our customers, and our fleet of Columbia utility vehicles deliver long-term ROI thanks to their durability, efficiency and range.
In terms of vehicle costs, these units allow you to tackle multiple tasks with one single vehicle thanks to their multi-purpose design and easy configurability. When you streamline your fleet, your budget stretches much further.
You'll save on maintenance costs as well when you invest in a Columbia utility vehicle. These units have fewer moving parts than their counterparts with internal combustion engines. This means great reliability and less maintenance for you.
Finally, these electric vehicles save you in terms of long-term efficiency compared to gas-powered units. Consider current energy costs and you'll see that electric utility vehicles are the clear winner.
Customization Available!
Ask us about customizing a Columbia utility vehicle for your specifications. No matter your work environment, we can work with you to create a vehicle that suits your specific needs. Let's bring your custom vehicle to life! Contact Total Clean today to learn more or to schedule a free demo of any of our Columbia utility vehicles for sale in the Central Valley, Los Angeles, San Diego, Phoenix or Las Vegas.