Clarke Focus II Microrider
INDUSTRIAL RIDE-ON FLOOR SCRUBBER
Everything you need in a compact rider.
The Clarke Focus II MicroRider is available in a unique 26-inch disc deck or 28-inch BOOST scrub deck for all your scrubbing needs. This small, easily maneuverable machine is designed to clean the areas that are inaccessible with larger riders, including those with limited access or tight corners. It also offers a wide cleaning path for maximum productivity in your larger cleaning areas.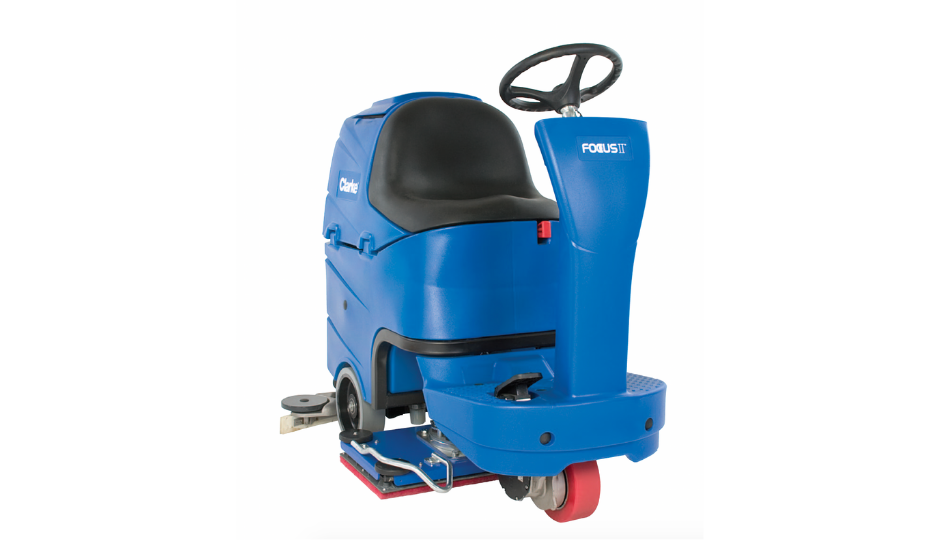 SafetyGlide scrub deck ensures 100% water pickup
BOOST Technology delivers high levels of cleaning with green benefits
Cleaner, more efficient scrubbing with user-friendly operation
Quiet operation for daytime cleaning and noise-sensitive areas
Total Clean. Total Solutions.
Interested in seeing the Clarke Focus II Microrider ride-on floor scrubber in action? Contact us to schedule your free demo today.