BATTERY POWERED PRESSURE WASHER
Battery powered industrial pressure washer, specifically for industrial and commercial applications
Introducing the Tuffy PowerLoad Battery Powered Pressure Washer, a game-changer in the world of industrial pressure washing equipment. With a focus on sustainability and innovation, this powerhouse stands out as a solution for the eco-conscious industrial cleaning industry. Gone are the days of emissions and fuel consumption, as the Tuffy PowerLoad operates on pure electric power, ensuring zero emissions and a cleaner environment. Its integrated charging system enables a full charge in just 6.5 hours on standard 230v outlets, making downtime a thing of the past. This high-performance pressure washer offers a remarkable 4 GPM at 4000 PSI, ensuring efficient and effective cleaning. Plus, it comes equipped with water conserving modes, making the most of its water capacity. With a generous 100-gallon water tank and automatic fill feature, your team can work longer without interruption. Crafted from durable aluminum right here in the USA, the Tuffy PowerLoad is built to last, reflecting both quality and patriotism. Elevate your industrial pressure washing equipment game with this cutting-edge, environmentally friendly solution.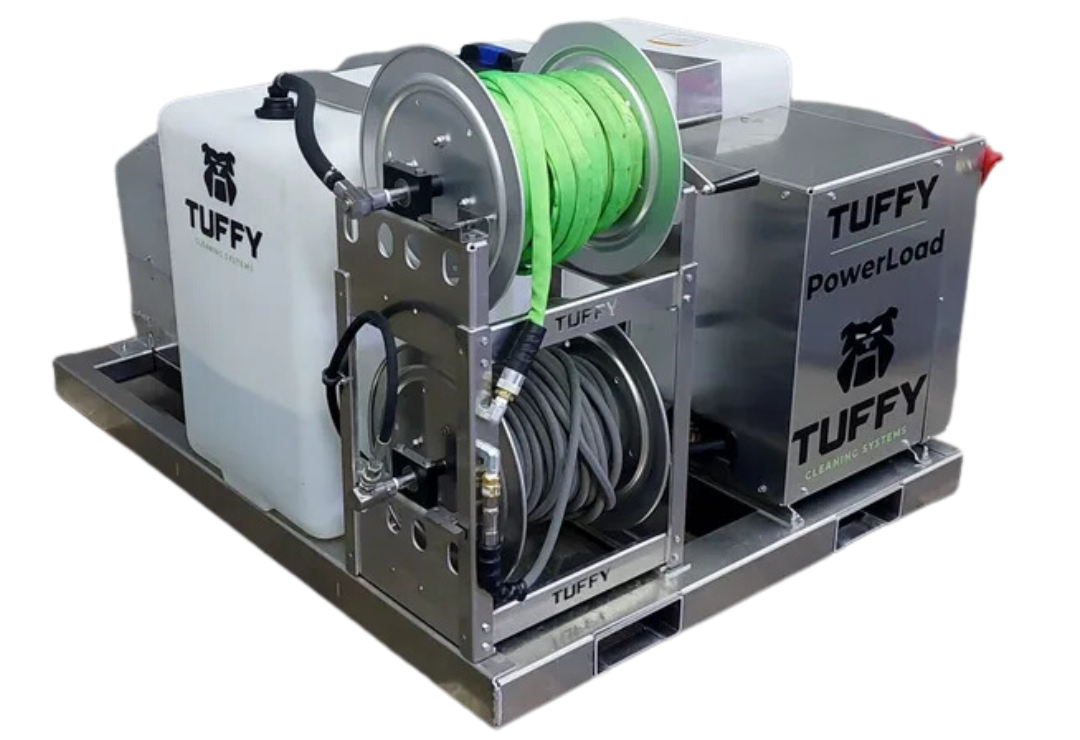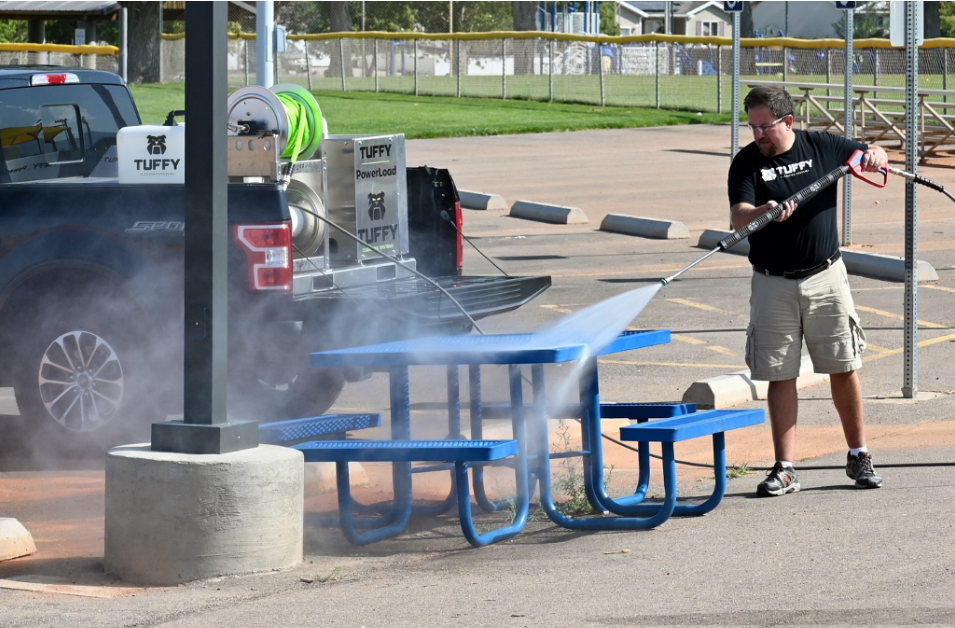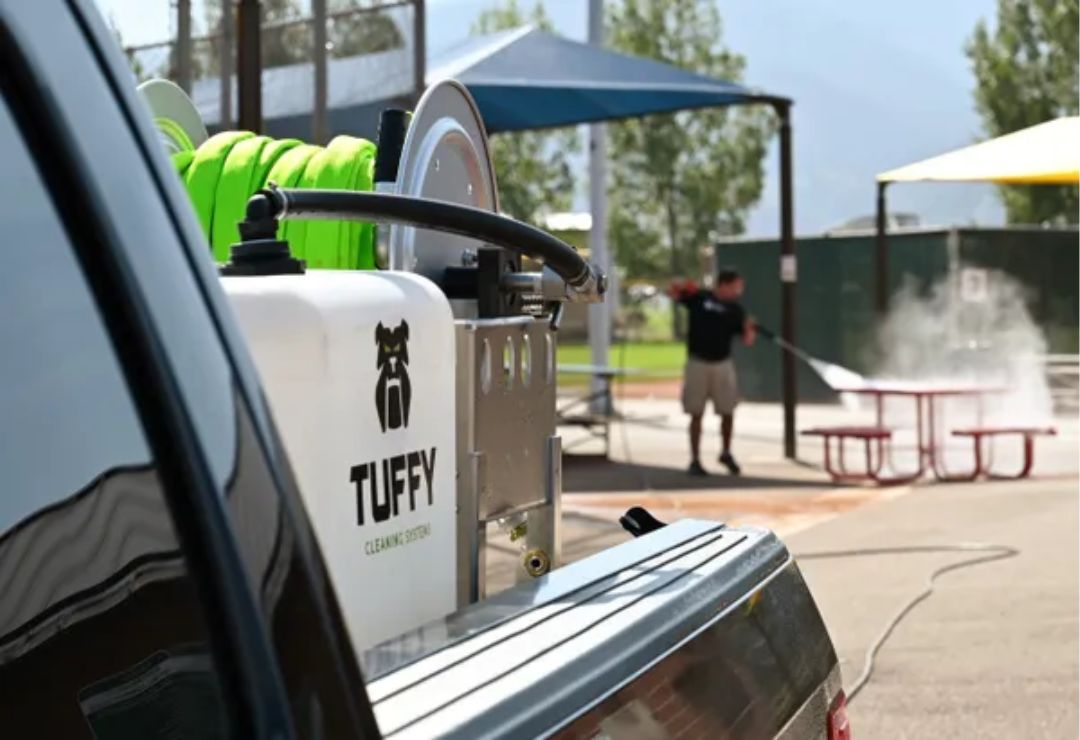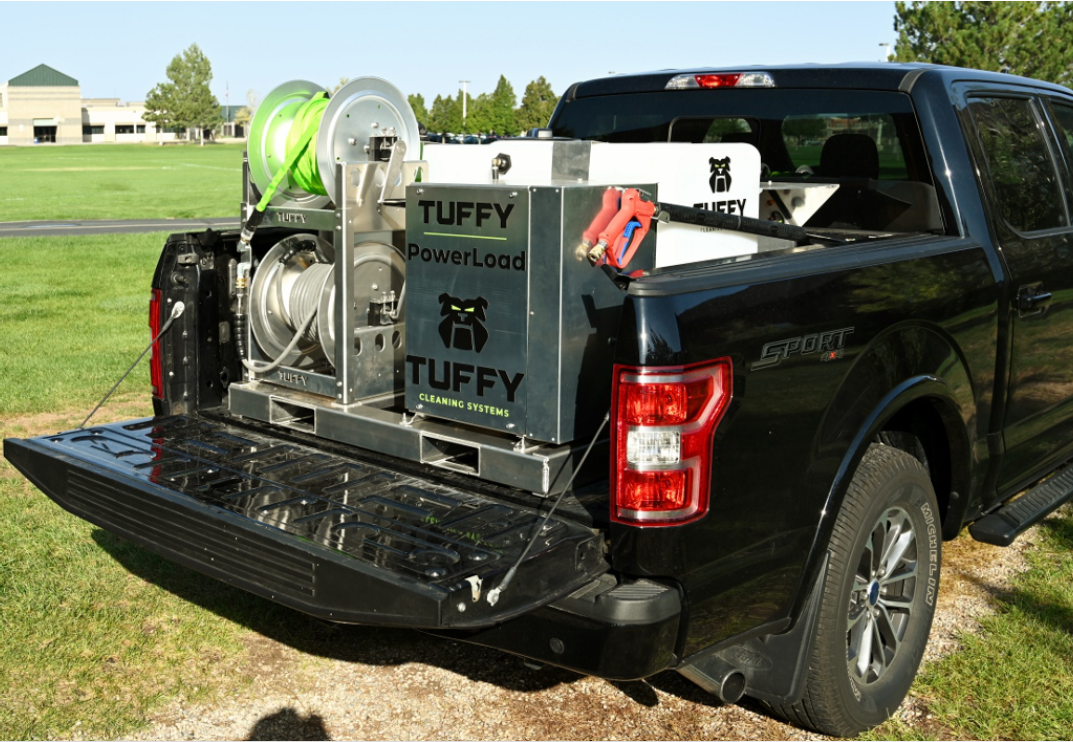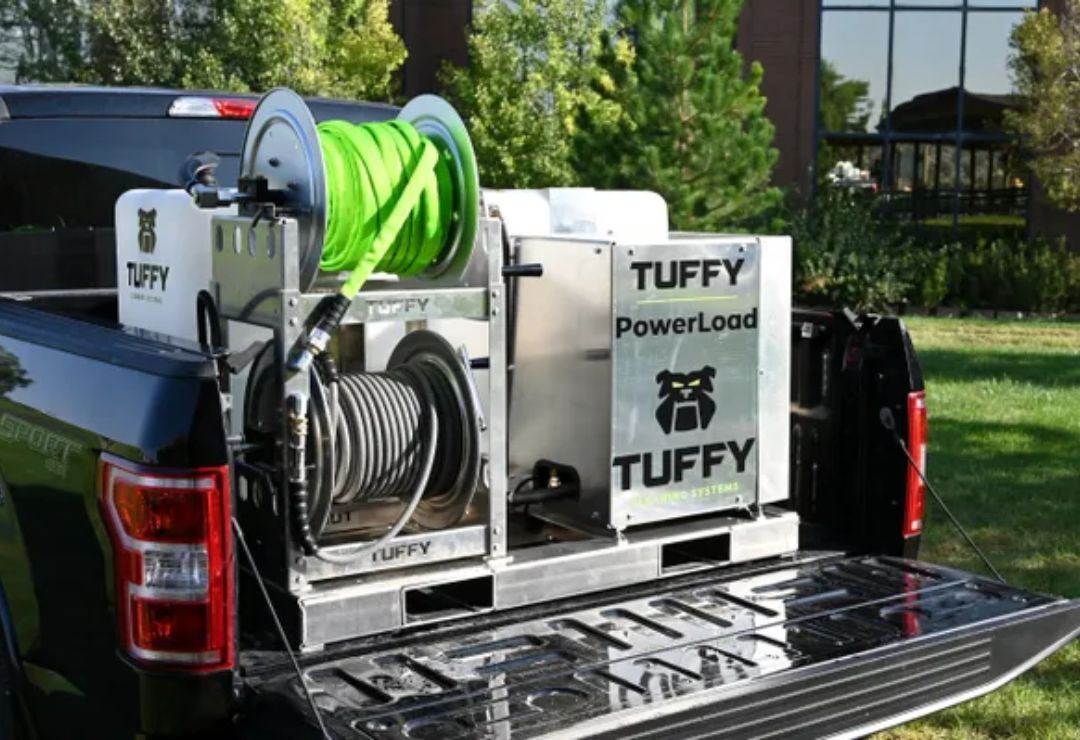 Zero Emissions - All Electric
Integrated Charging System, Full Charge in 6.5 Hours
4 GPM at 4000 PSI, 100 Gallon Water Tank w/ Automatic Fill
Aluminum Construction - Made in the USA
Total Clean. Total Solutions.
Interested in seeing the Pro Tow Wash Trailer Mounted Pressure Washer in action? Contact us to schedule your free demo today.