If you're a professional looking for performance and durability in a cold washer pressure washer in Los Angeles, our units from Hydro Tek fit the bill. Whether you need high pressure and high mobility for removing moss and mildew from decks and sidewalks or heavy-duty performance for equipment cleaning, auto-detailing, wet sandblasting or graffiti removal, the durability and versatility of these units can't be matched.
Features of Hydro Tek Cold Water Pressure Washers
Every Hydro Tek cold water pressure washer for sale in Los Angeles here at Total Clean is built to last. Built with the same chassis design as Hydro Tek's hot water wash skids, these pressure washers will provide a long life of service.
Rugged and durable, Hydro Tek's heavy gauge steel frames feature an electrostatically-applied powder coat finish. This gives the ultimate in protection to vital components and the equipment's engine. A heavy-duty structural tubing frame comes equipped with built-in lifting bars and flexible mounting options for trailer, tank skid or stationary.
Industrial twin-cylinder gas engines keep Hydro Tek cold water pressure washers running smoothly. This is one of the secrets to a longer lifespan for the equipment: overhead valve, oil filtration, pressure lubrication and reserve horsepower expand the lifespan 50% more than single-cylinder washers.
Other key features include a panel mounted unloader, belt drive pump and EZ Align belt system. This unique system allows for easy belt adjustments. With EZ Align, you no longer need to reach underneath the washer to remove the pump for preventative maintenance — simply remove bolts to get the job done.
Other standard features include nozzles with insulated quick couplers, a twist coupler hose connection for easily removing the gun/wand, an insulated wand with trigger gun and heavy-duty 50' high pressure hose.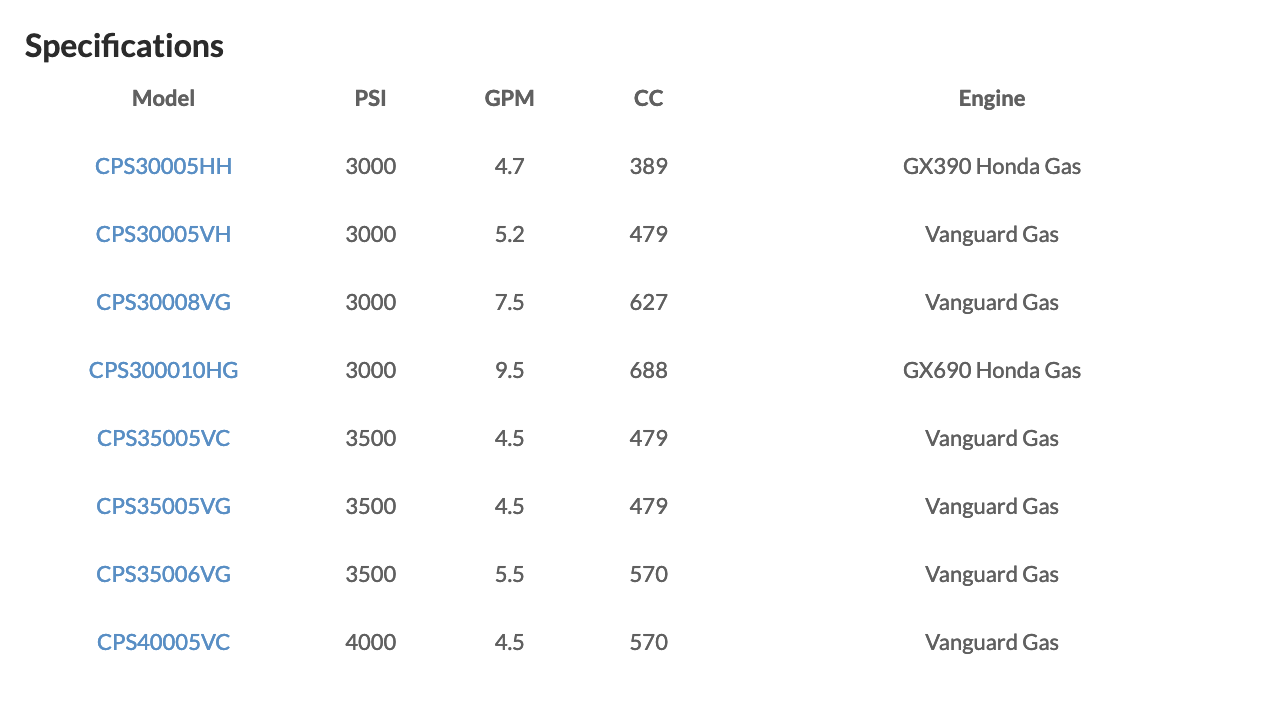 Interested in seeing the CPS series of cold water pressure washers from Hydro Tek in person? Contact Total Clean today to schedule your free demo!