INDUSTRIAL WALK-BEHIND FLOOR SCRUBBER
Flexible Cleaning in a Compact Scrubber
Advance Adfinity walk-behind floor scrubbers with a 24" scrub path are versatile and easy-to-operate hard floor cleaners in a compact platform. Combined with the optional EcoFlex™ System, this is the choice for sustainable, cost-effective floor scrubbing.

Featuring an easy-to-maneuver platform, interchangeable scrub decks and traction-drive operation, Adfinity is an exceptional hard floor cleaning machine. The optional EcoFlex System will help you reduce detergent and water waste, creating a sustainable cleaning solution that's good for the planet and good for your bottom line.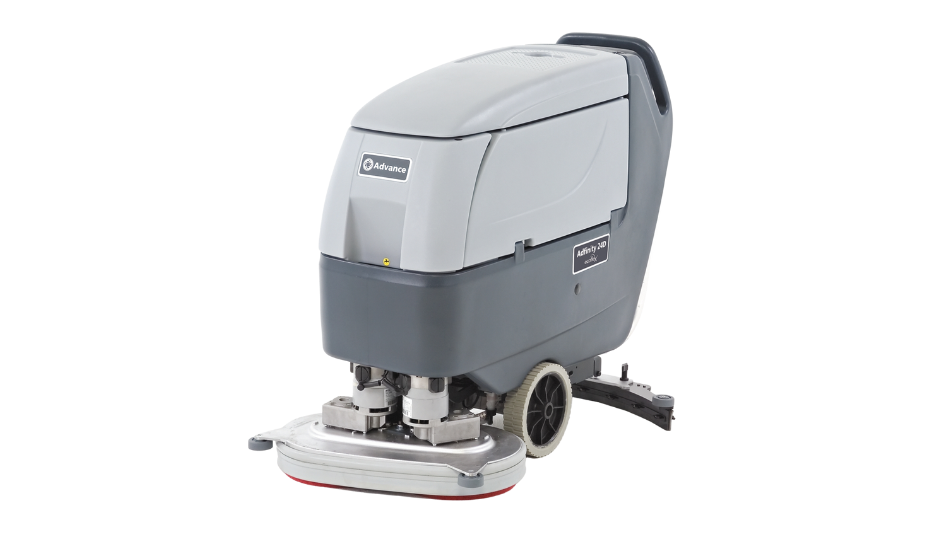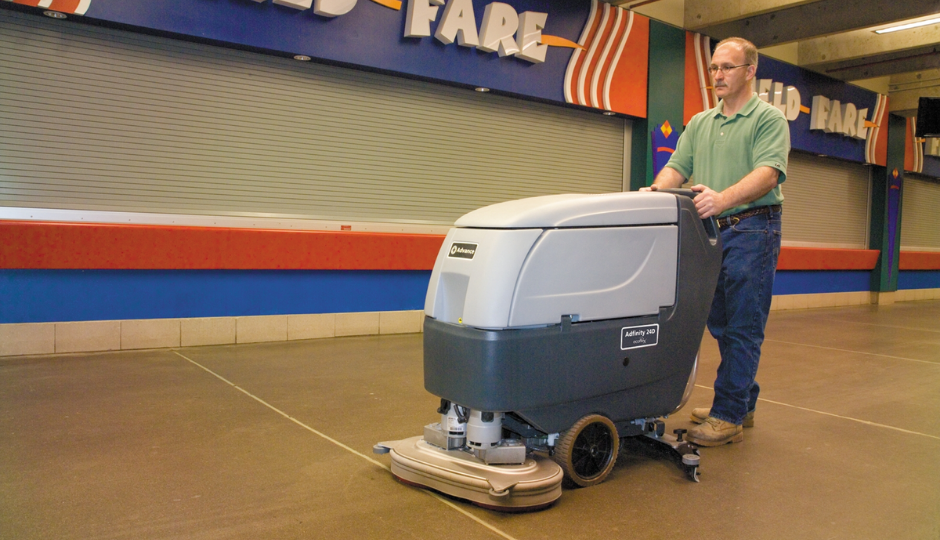 Easily operate and maneuver
easy access to the battery, recovery tank and detergent dispensing system
Reduce waste and cleaning costs with Smart Solutions™ flow rate
rugged construction with durable components
Total Clean. Total Solutions.
Interested in seeing the Advance Adfinity walk-behind floor scrubber in action? Contact us to schedule your free demo today.