INDUSTRIAL WALK-BEHIND FLOOR SCRUBBER
New Wave in Cleaning Productivity
The compact, quiet Advance SC500 Walk-Behind Floor Scrubber is purposefully designed to improve productivity and drive down total cleaning costs in hospitals, schools, offices, supermarkets, shops, sports centers, restaurants, hotels production floors and more.

With innovative features and an easy-to-use, ergonomic design, the Advance SC500 ushers in a new wave of productivity. Equipped with SmartFlow™ Technology or the optional EcoFlex™ System, the green-cleaning SC500 will save you money on water and detergent while maximizing your runtime.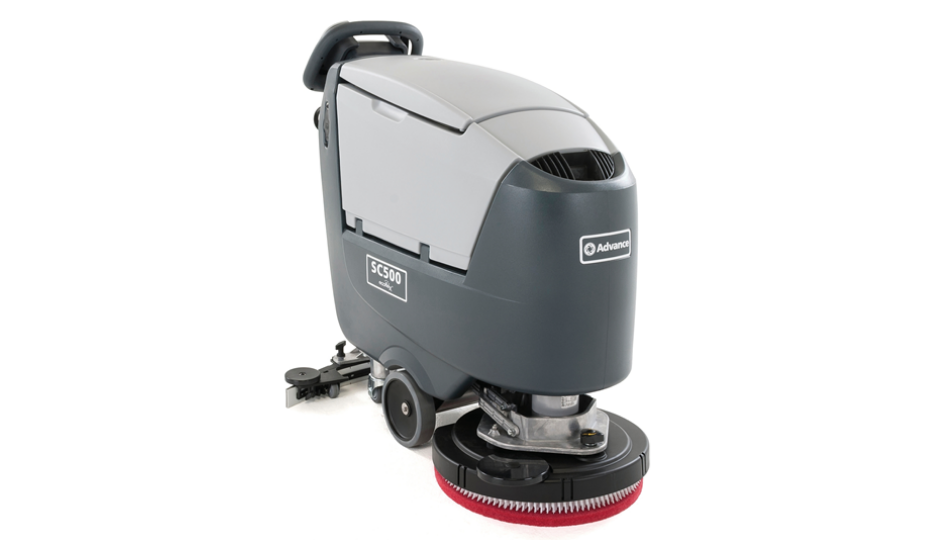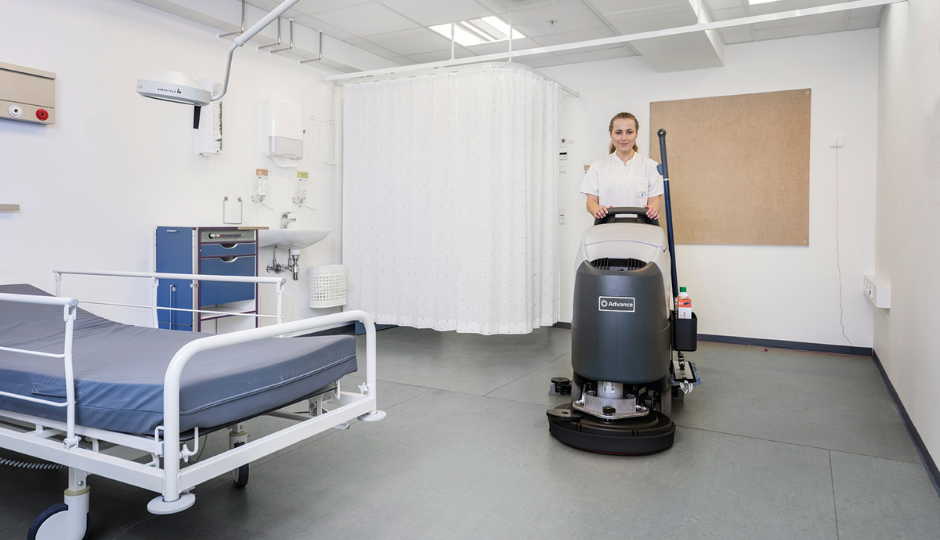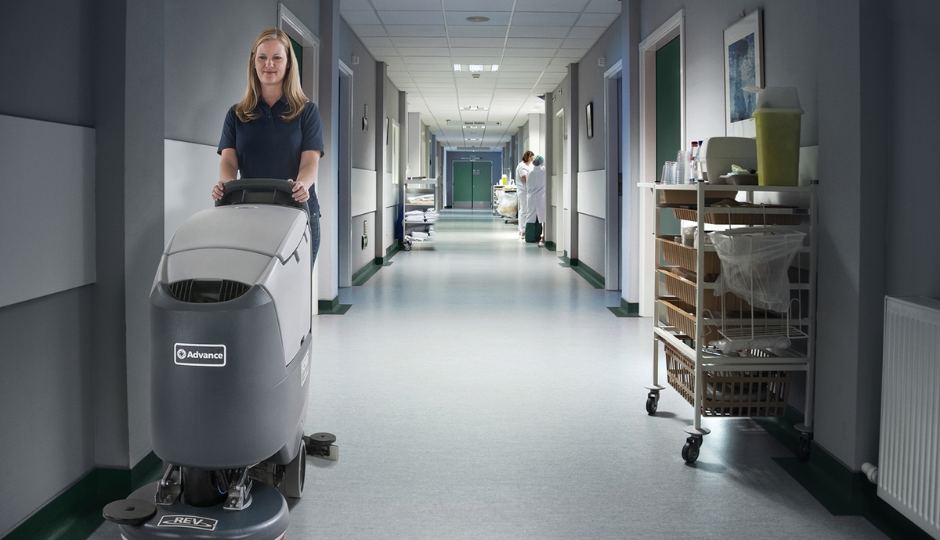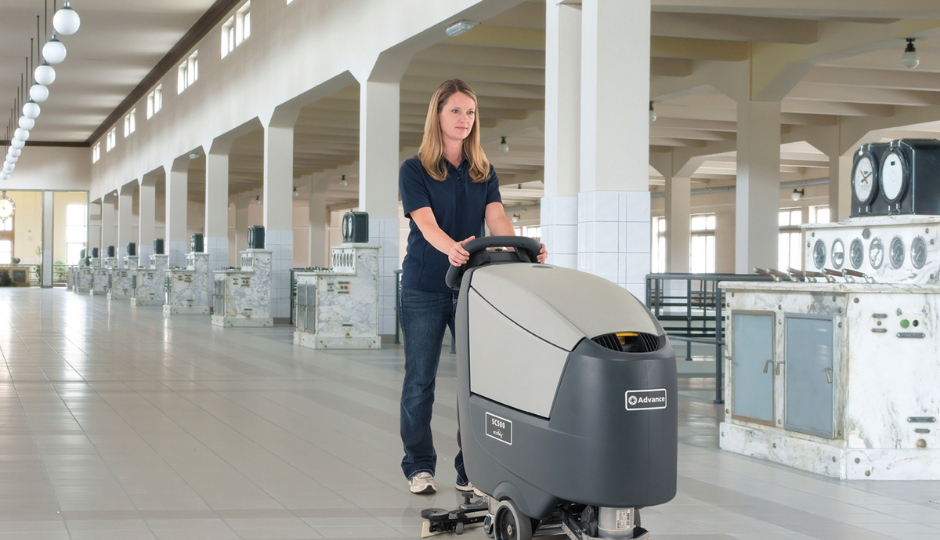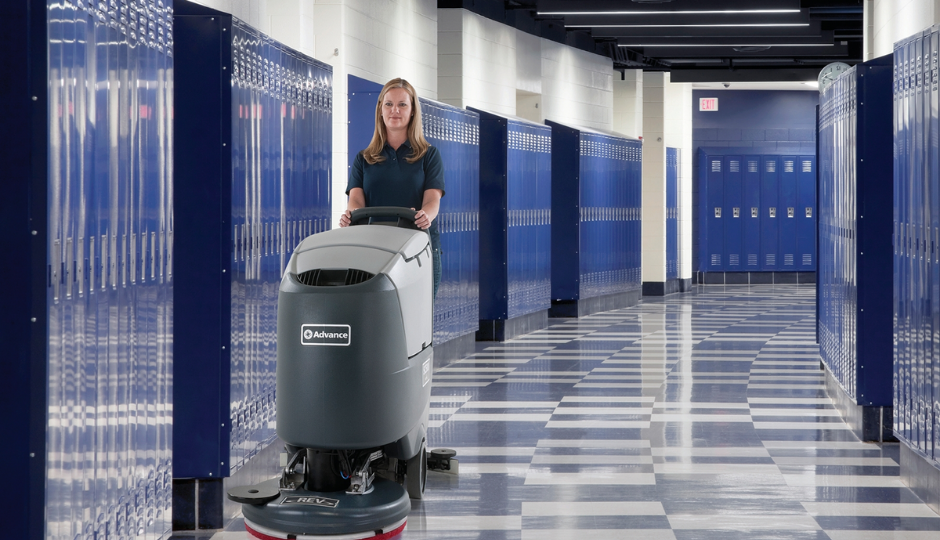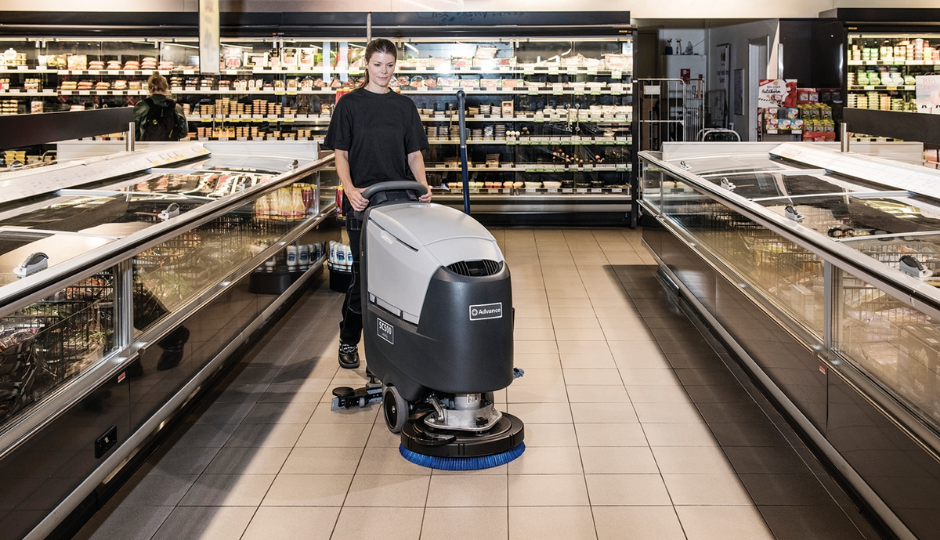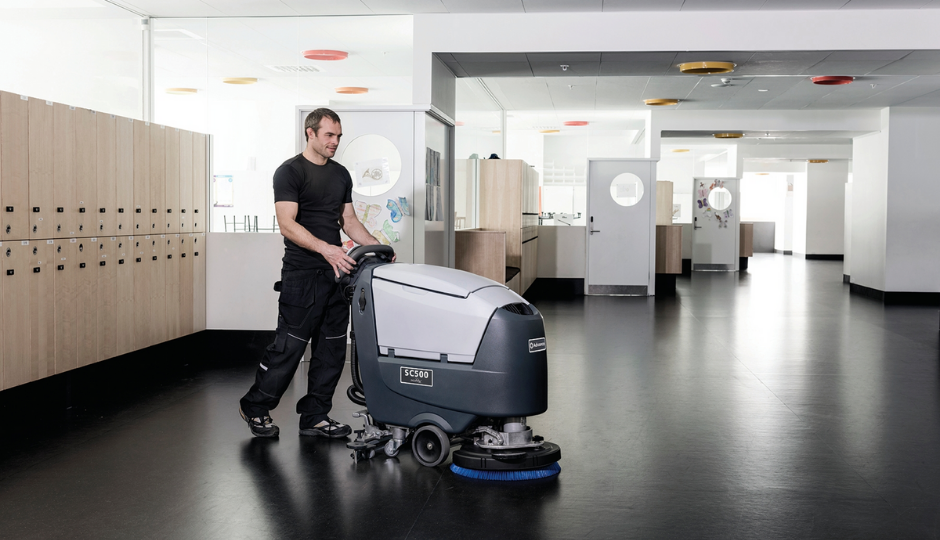 easy-to-use One-Touch™ controls
Clean effectively and maneuver in tight spaces
extend time between dump and refill cycles by as much as 50%
12 gal. tanks and SmartFlow™ Technology
Total Clean. Total Solutions.
Interested in seeing the Advance SC500 walk-behind floor scrubber in action? Contact us to schedule your free demo today.