INDUSTRIAL WALK-BEHIND FLOOR SCRUBBER
Convenient, intuitive scrubbing
Experience convenient, intuitive scrubbing with the pad-assisted Clarke MA50 15B Floor Scrubber—complete with a 15 inch cleaning path, an onboard battery lasting up to 2 hours and 3.5 gallon solution and recovery tanks.

Featuring a 15-inch scrubbing path, an onboard battery that runs up to 2 hours, and a highly efficient, curved squeegee, the Clarke MA50 15B Floor Scrubber can clean up to 8,000 square feet per hour. It just might be the best value in the floor-scrubbing category—ideal for classrooms, offices, bathrooms and much more!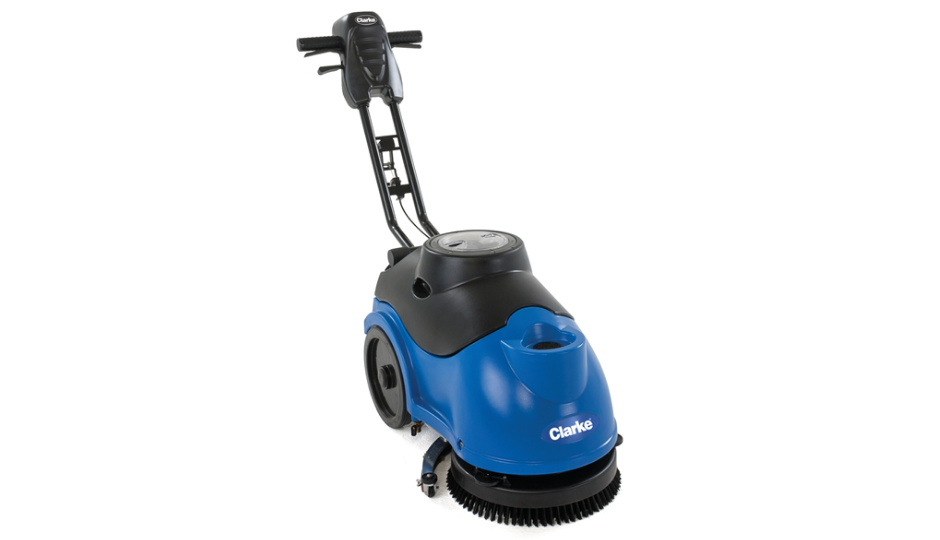 Fingertip controls are easy and intuitive to use
Low-profile design cleans even tight, hard-to-reach spaces
Onboard battery charger and auxiliary cable allow "away from home" charging
Innovative, rounded squeegee helps ensure one-pass solution pickup
Total Clean. Total Solutions.
Interested in seeing the Clarke MA50 15B floor scrubber in action? Contact us to schedule your free demo today.