INDUSTRIAL WALK-BEHIND FLOOR SCRUBBER
The PowerBoss Phoenix ECO 30 is a 30 inch disc model, 19 gallon solution and recovery tanks. Equipped with Aqua-Stopscrub brushes. Retains chemical and water under the brush longer providing 20% water and chemical savings. Two powerful brush motors guarantee an even cleaning result across the entire width of the machine. The direct Brush Release System (BRS) allows brushes to be changed quickly.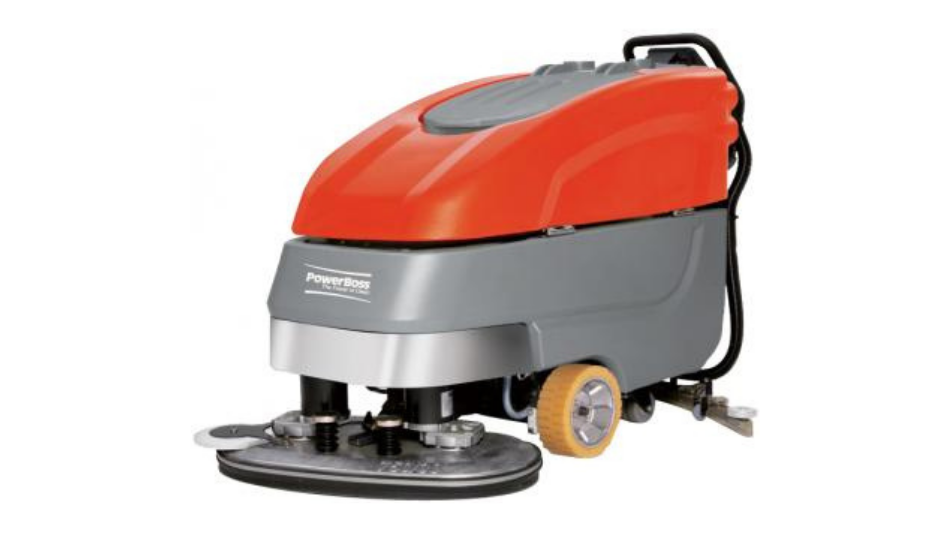 Large tank lid provides easy access for cleaning purposes
Simple, easy-to-understand controls
Ergonomic, adjustable speed regulation
Ergonomic hand bails offer great control of the machine
Total Clean. Total Solutions.
Interested in seeing the PowerBoss Phoenix ECO 30 walk-behind floor scrubber in action? Contact us to schedule your free demo today.