Riding floor scrubbers are a game-changer in the world of industrial cleaning. These machines combine robust cleaning performance with ease of use, turning daunting tasks into straightforward operations. But purchasing a brand-new riding floor scrubber can be a significant investment. That's where we come in, providing you with high-quality, used riding floor scrubbers for sale that deliver the same outstanding results without the hefty price tag. In this blog post, we will delve into our top used units for sale from Advance, showcasing their unique features and capabilities.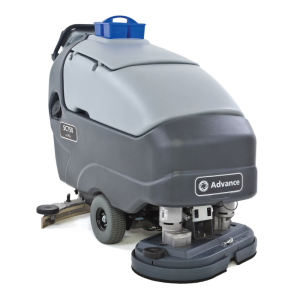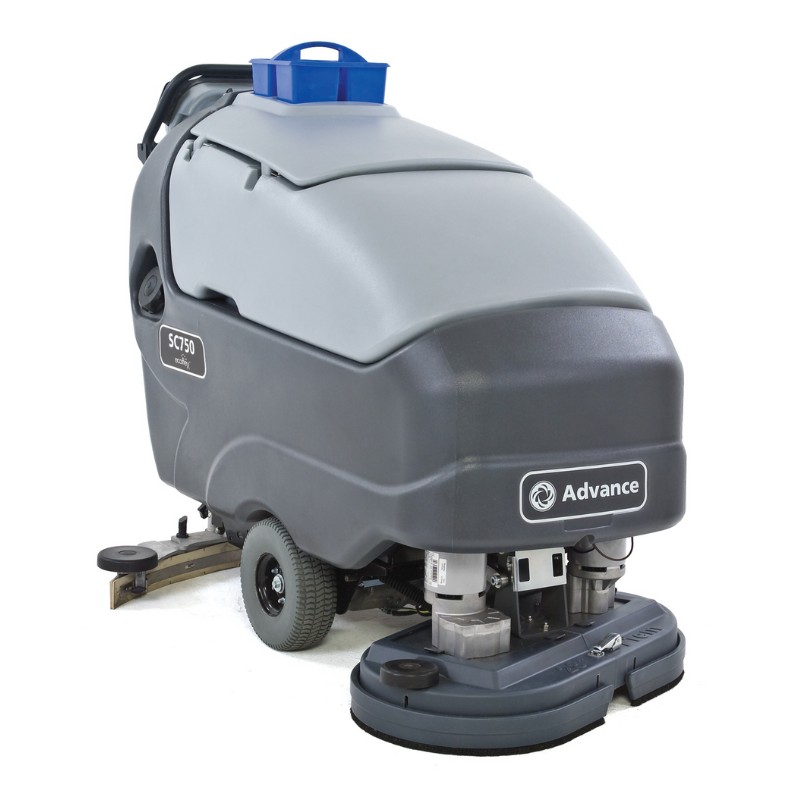 ADVANCE SC750: Combining Simplicity with Performance
With its low-maintenance design and excellent productivity, the Advance SC750 stands out as a value-for-money investment. Despite its compact design, it boasts a continuous scrubbing ability for 84 minutes, minimizing downtime and maximizing efficiency.
The SC750's optional EcoFlex System allows you to customize the cleaning process based on the condition of your floors. From chemical-free cleaning to ultra-low dilution ratios, and full-strength detergent usage for stubborn dirt, this feature provides the flexibility to tackle any cleaning challenge. The burst of power feature adds more pressure, more solution, and more detergent with just a button press, optimizing water and detergent usage for cost-effective cleaning. Click here to view this used unit.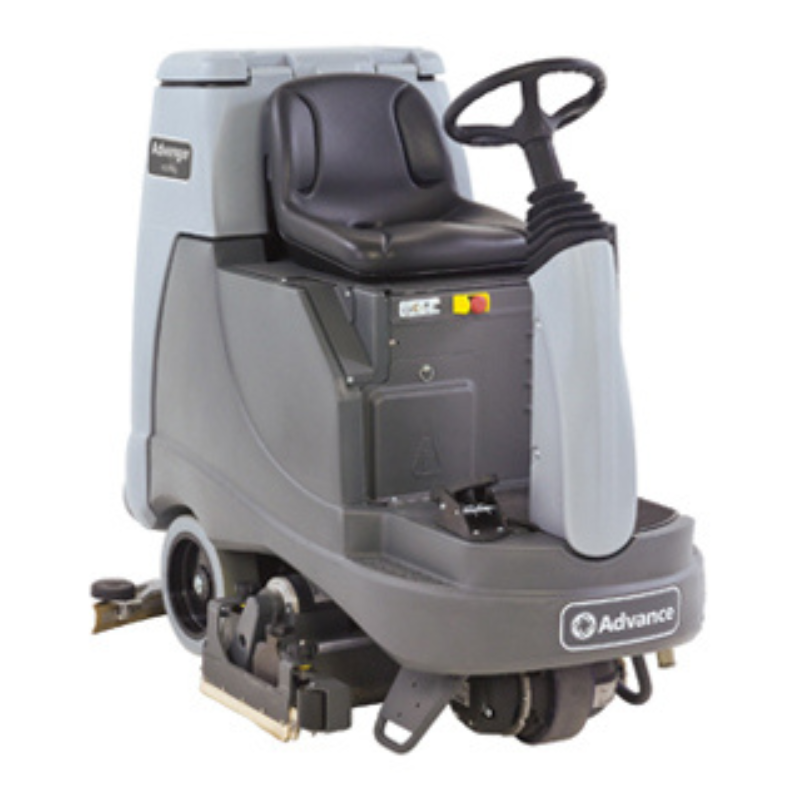 ADVANCE ADVENGER: Versatility Meets Productivity
The Advenger family of rider scrubbers from Advance is synonymous with versatility, productivity, and sustainability. The Advenger comes in three unique models—disc, cylindrical, and REV—each designed to address different scrubbing needs.
For intense cleaning tasks, the Advenger REV can remove floor finish in a single pass. The onboard EcoFlex detergent-dispensing system allows you to adjust the scrubbing performance to the soil content on the floor, making the Advenger a practical choice for diverse cleaning scenarios. Click here for more info and pricing on this used riding floor scrubber for sale.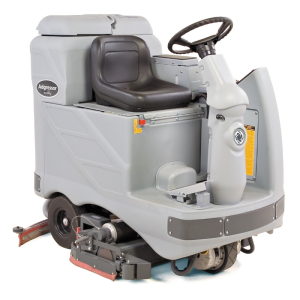 ADVANCE ADGRESSOR: Reliable Solution for Industrial Cleaning
As a productive and reliable rider scrubber, the Advance Adgressor simplifies industrial floor cleaning with its large scrub decks and considerable solution capacities. This flexible industrial floor cleaning solution couples maneuverability with speed, increasing your productivity and optimizing your budget.
The Adgressor offers the flexibility to select the perfect blend of pad pressure, water, and detergent for any industrial or commercial cleaning task, ensuring an impeccably clean facility. Click here for more info and pricing on this unit!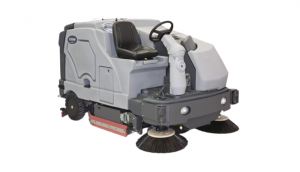 ADVANCE SC8000: Robust Solution for Heavy-Duty Environments
Built for large and heavy-duty environments, the SC8000 rider scrubber is one of the most productive solutions in the Advance lineup. Capable of cleaning up to 100,000 square feet per tankful, this machine is available in three configurations (48" base model, 60' right side scrub, and 62" dual side broom).
Powered by a durable Kubota industrial engine and featuring Advance's patented EcoFlex green cleaning system, the SC8000 ensures a thorough cleaning while minimizing environmental impact. Click here for pricing and info!
Your Trusted Partner for Used Cleaning Equipment
At Total Clean, we believe that achieving a pristine, healthy workspace should not be a costly affair. Our used riding floor scrubbers for sale offer the cleaning power and durability of new machines but at a fraction of the cost. Not only do you save on upfront costs, but you also enjoy long-term savings from their efficient performance and low maintenance needs.
Our range of used riding floor scrubbers is extensive, encompassing different models to cater to diverse cleaning requirements. Whether you need a compact machine for smaller spaces or a heavy-duty scrubber for larger areas, we have you covered. Moreover, our knowledgeable team is ready to provide insights and guidance, helping you make an informed decision based on your specific needs.
Ready to elevate your cleaning routine? Explore our inventory of used riding floor scrubbers for sale and contact us today for more information. Our team at Total Clean is eager to help you select the perfect machine to meet your cleaning needs and budget.