Keeping floors clean and safe is essential for any business, regardless of industry or size. Traditionally, floor cleaning has been a labor-intensive and time-consuming task, requiring extensive manual labor and the use of cleaning chemicals. However, with the advent of autonomous floor scrubbers, businesses now have a more efficient and cost-effective solution to maintain their floors. In this blog post, we will explore the benefits of our autonomous floor scrubbers in San Diego for businesses and how they can improve overall efficiency and hygiene.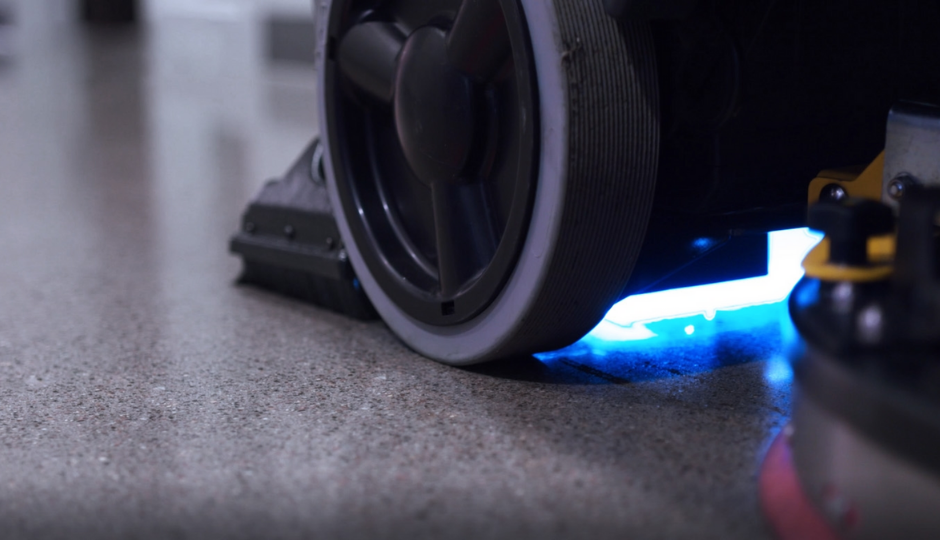 Reducing Labor Costs with Autonomous Floor Scrubbers in San Diego
Autonomous floor scrubbers can clean large areas in a fraction of the time it would take to clean manually, which means less time spent on cleaning tasks and more time spent on other essential tasks. This not only saves time but also reduces labor costs, making them a cost-effective solution for businesses.
Improved Efficiency
Autonomous floor scrubbers can clean floors more efficiently than manual cleaning, leaving floors cleaner and more hygienic. The scrubbing action of the machine can remove dirt, dust, and grime more effectively than traditional mopping, reducing the need for repeated cleaning and ensuring a more thorough clean.
Increased Safety
A clean and dry floor is essential for the safety of employees and customers. Autonomous floor scrubbers help to ensure that floors are clean and dry, reducing the risk of slips and falls. This can help your business avoid costly liability claims and reduce the number of workplace accidents.
Increased Environmental Benefits
Our autonomous floor scrubbers from Nilfisk use less water and cleaning chemicals than traditional cleaning methods, making them a more eco-friendly option for businesses. They also generate less waste and require less energy to operate, reducing the overall carbon footprint of your business.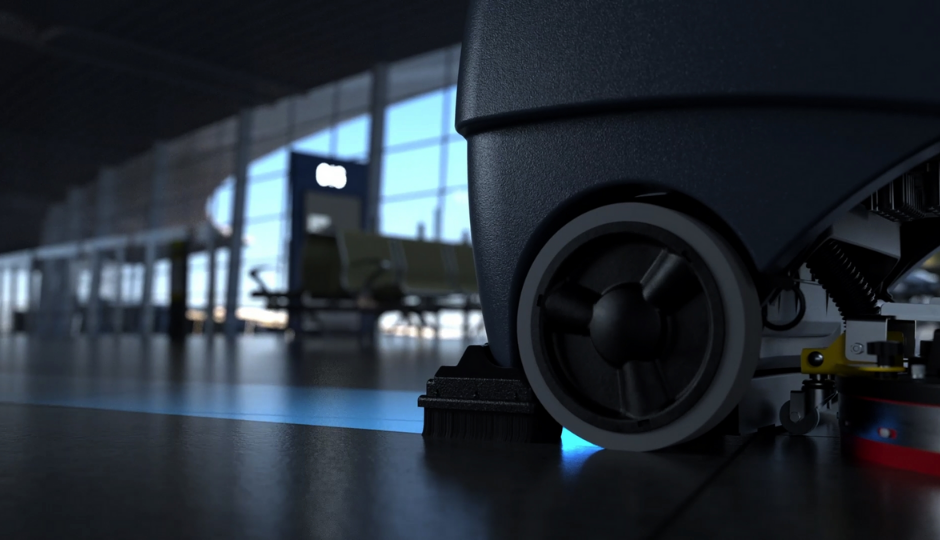 Introducing the Nilfisk Liberty SC50 Autonomous Floor Scrubber
The Nilfisk Liberty SC50 is a state-of-the-art autonomous floor scrubber that functions as an integral member of your cleaning team. With up to 6 hours of uninterrupted runtime and a coverage area of 55,000 square feet on a single charge, it allows your staff to concentrate on higher-value tasks. The SC50 offers three cleaning modes to match the demands of any job and is third-party certified to robotic safety standards, ensuring its safety for use in populated areas. The machine features Nilfisk's best-in-class sustainability technologies and a built-in UVGI module that disinfects while cleaning.
In addition to its impressive performance and safety features, the Nilfisk Liberty SC50 improves cleaning results by delivering consistent coverage between 98% and 99.5%. It offers three cleaning modes for maximum flexibility, including CopyCat, which perfectly replicates the cleaning path and process each time; Fill-In, which calculates the best route to clean every inch within a perimeter; and Manual, which allows for ad hoc cleaning like a regular scrubber dryer. The SC50 is a reliable and versatile tool that can enhance your cleaning operations and improve overall results.
Interested in learning more about this unit and how our autonomous floor scrubbers in San Diego can reduce labor costs while enhancing the cleanliness of your facility? Contact Total Clean today to schedule your free in-person demo!