Columbia's Journeyman series of utility vehicles is Built for Work. Perfect for all-day use, these multi-use vehicles include many features that boost the productivity of your fleet. Whether you need utility vehicles for shuttling, construction, maintenance or other tasks, the Journeyman effortlessly moves from task to task with no slowing down. If you feel like you need to do it all, the Journeyman makes it possible.
Check out this video to discover many of the Journeyman's unique features with our Las Vegas Area Manager, Barry Lick.
Features of the Journeyman Utility Vehicle
6 models available
Carry 2 to 6 passengers
Rated capacity of 800 to 1100 lbs
Dual high/low head and tail lights
Seat belts
White body color with customization available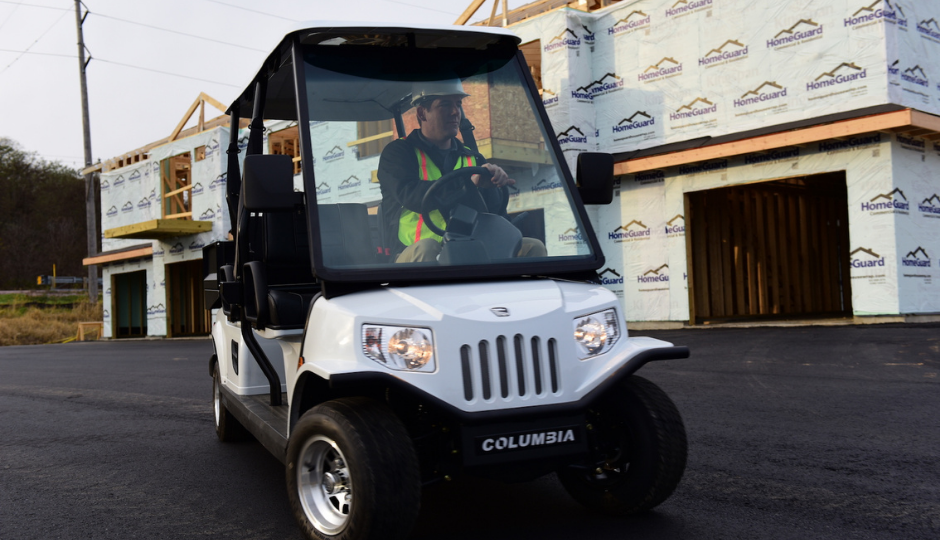 Specifications

Performance and Power
The Journeyman has a max speed forward of 19 MPH and a range of up to 40 miles. The Journeyman LSV has a max speed forward of 25 MPH and a range of up to 40 miles. Both have a 48-volt, AC induction, NEMA class H temperature-rated motor and a controller rating of 450 high-performance AC controller.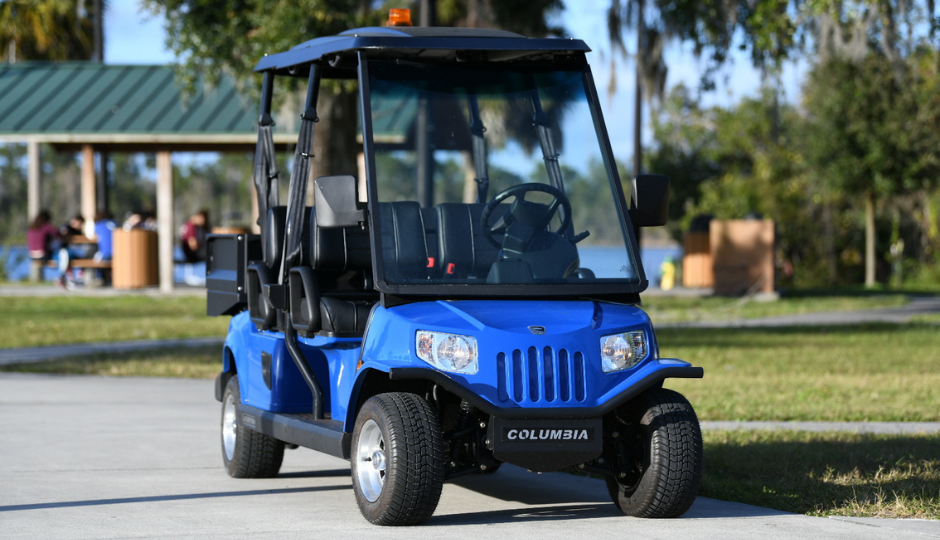 Multi-Role Performance
The Journeyman's range of sizes and configurations make it perfect for nearly any task, from carrying cargo to carting two to six passengers. Designed to easily convert from a cargo carrier to personnel transport, it is a versatile utility vehicle for any industry, including construction, hospitality, higher education, manufacturing and more. Interested in seeing this versatility for yourself? Click here to schedule your free Journeyman demo with Total Clean today in Los Angeles, Las Vegas, San Diego or Phoenix!
About Columbia
For over seven decades, Columbia has designed and manufactured vehicles in the United States that boost productivity, utility and comfort in a variety of industries and settings. With a focus on maximizing efficiency, ease-of-use and longevity, Columbia's pure electric vehicles help you reach peak performance in carrying, towing and transporting with zero emissions.