We are proud to offer the very best janitorial equipment and trailer mounted pressure washers in Los Angeles, San Diego, Phoenix and Las Vegas, including the industry-leading Pro Tow Wash trailer-mounted pressure washing system. Designed by Hydro Tek, this powerful piece of equipment offers an innovative mobile solution for remote cleaning applications where a water source is not close by.
Featuring a polyethylene supply tank capable of holding up to 540 gallons of water, the Pro Tow Wash comes equipped with dual tanks that allow you to effortlessly load two different fluids. All models also include high-capacity filters that prolong pump life by cleaning water beforehand.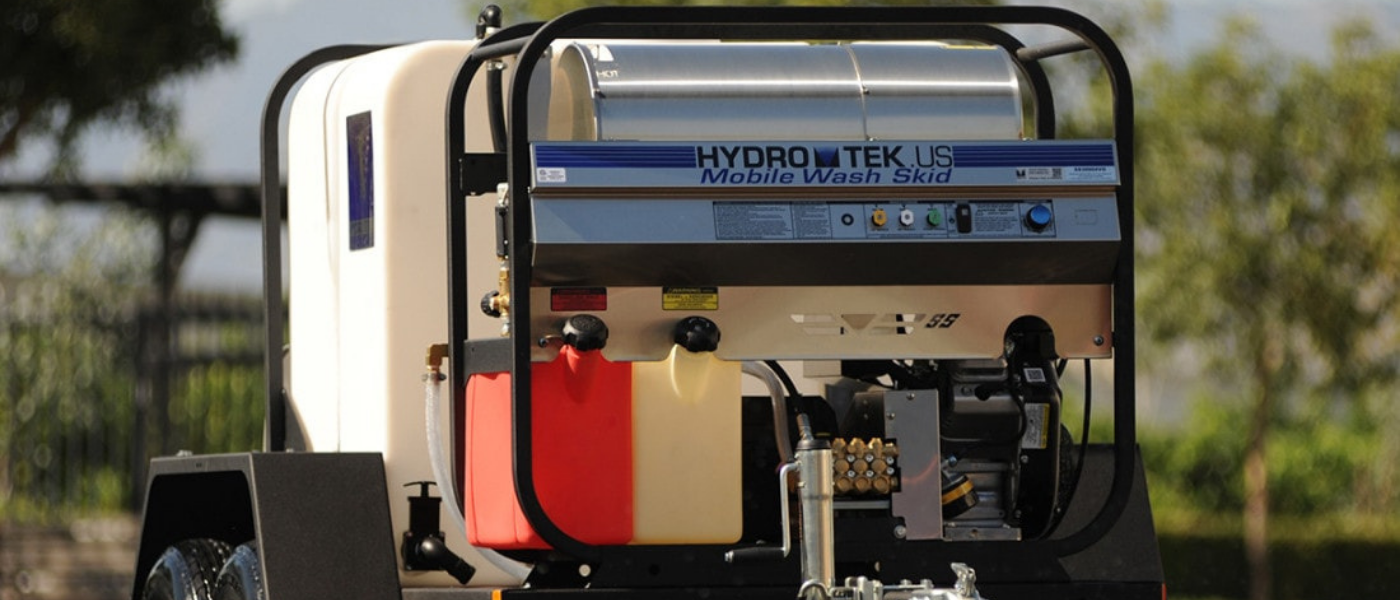 Convenience Meets Power
Convenient features are a hallmark of the Pro Tow Wash. For example, the machine's oversized wheels make towing easier than ever before, and the integrated storage tube keeps spray wands accessible. Other cleaning tools can easily be stored in the rear's sizable storage compartment.
Durable, Study Construction
The Pro Tow Wash is also known for its sturdy construction. Made from heavy-gauge steel, its frame is extra durable, and its torflex axle offers up to three times more wheel travel when compared to conventional leaf spring axles. This feature reduces strain on the towing vehicle while extending the life of the power washer. Additionally, all wiring is protected against damages on the road because it passes directly through the steel trailer spine.
Free Demos for Trailer Mounted Pressure Washers in Los Angeles!
We are committed to providing only the best power washers on the market, and the Pro Tow Wash trailer mounted pressure washer is no exception. Click here to schedule your free in-person demo in Los Angeles, San Diego, Phoenix or Las Vegas today.