When you need portable cleaning power, nothing tops Hydro Tek's trailer-mounted pressure washers. The Hydro Tek Pro TowWash pressure washer trailer is designed and manufactured specifically for commercial and industrial applications to complement their cold or hot water pressure washers. The result is the ability to offer enhanced functionality and additional services that just aren't possible with standard units. With our trailer-mounted pressure washers in Los Angeles, you can take your equipment directly to your worksite, even in the most remote locations. Fully self-contained, these packages include both a water tank and trailer-mounted pressure washer completely customizable for your unique needs and demands. The perfect mobile solution, the Hydro Tek Pro TowWash hooks up fast and delivers powerful cleaning performance.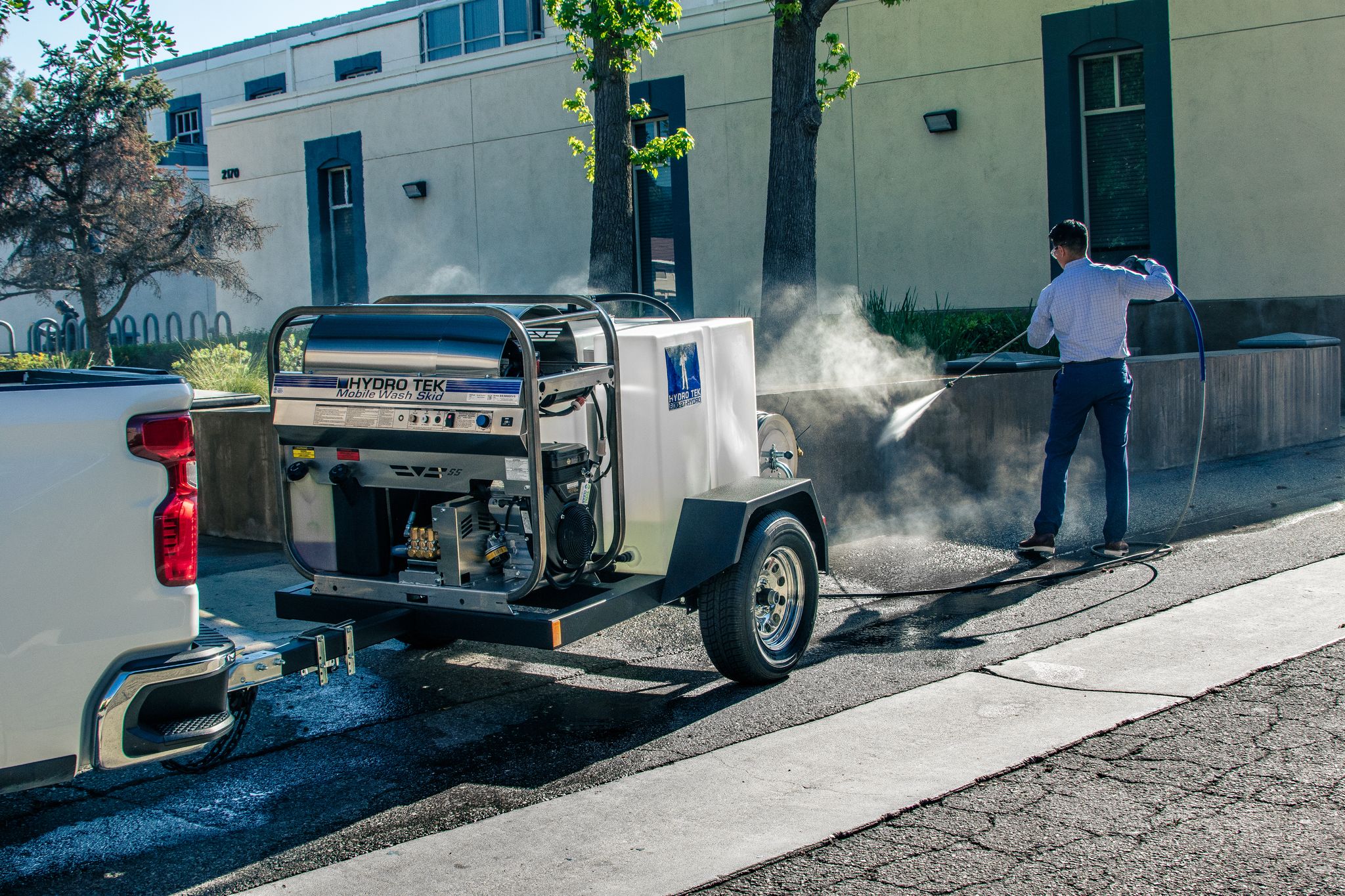 Trailer-Mounted Pressure Washer Features
With the Pro TowWash, you get extra rigidity due to the powder-coated steel frame, and smooth rides over rough terrain with Torflex axles. The axles also reduce fatigue on the vehicle to add to the lifespan of your equipment.
Seamless polyethylene supply tanks with hold down straps offer the most secure water storage, and you can choose from trailers with 200 to 540 gallons of water storage depending on your needs. Dual tanks are a useful feature on the 400 and 540 gallon trailers, providing baffling to decrease sloshing of water and allow the water tank to carry two types of fluids.
For additional protection from road hazards, the tail lights on every unit are water-tight and recessed and the wiring is routed through the trailer spine.
Hooking up the trailer to your vehicle is easier than ever before thanks to the oversized wheel that allows for easy movement. Every Hydro Tek trailer-mounted pressure washer comes equipped with a wheeled jack and safety chains.
An integrated storage tube for spray wands and additional storage box at the trailer's rear offers plenty of space to keep your accessories, hoses and wands safe and secure. If you need more storage options, just ask! Additional options are available through customization.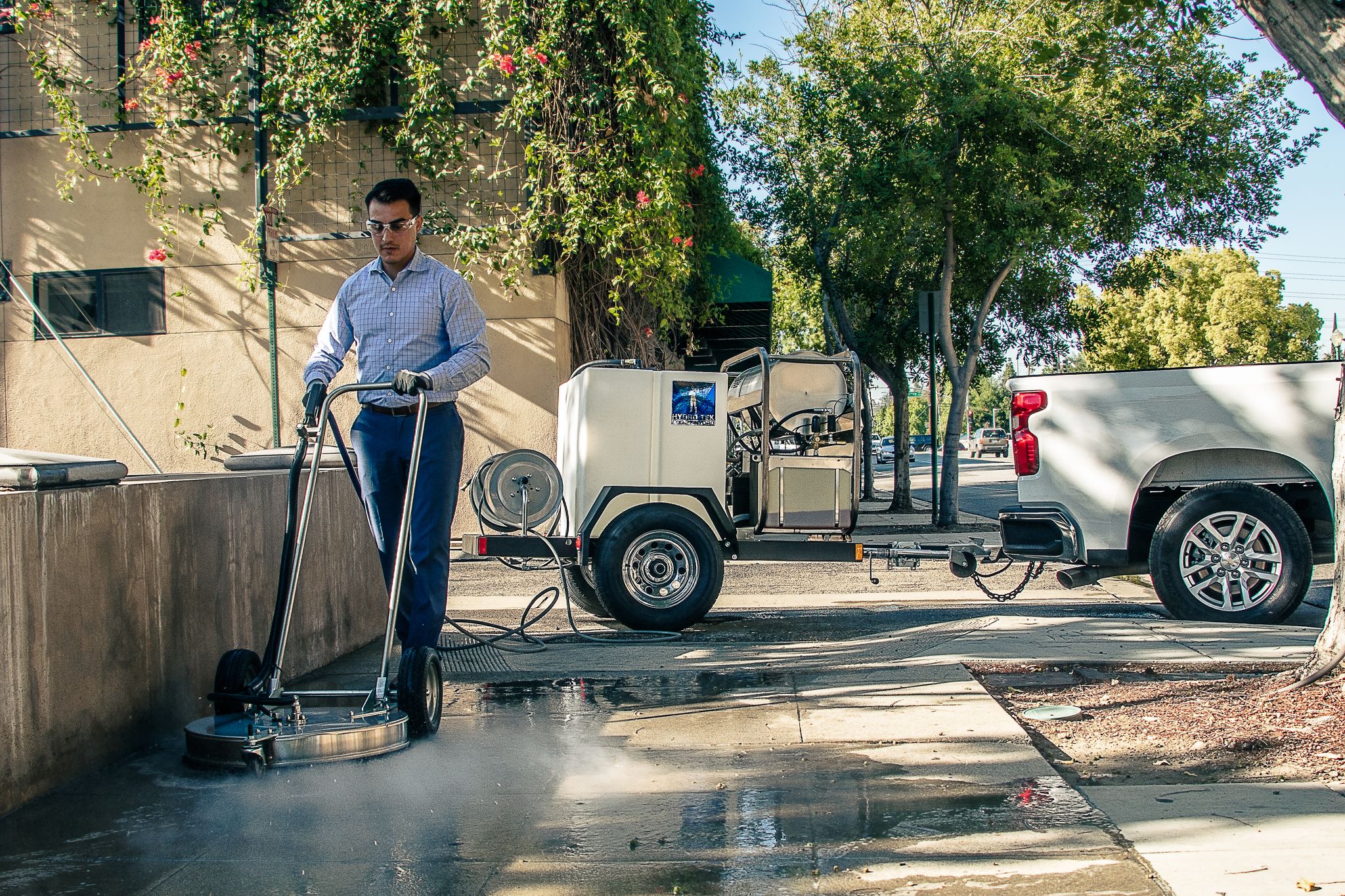 The opportunities for customization don't end there — you can easily customize your trailer-mounted pressure washer with a wide array of accessories, including:
– 3-way ball valve
– Custom trailer color
– Stainless hose reels
– Hydro Vacuum wastewater filtration systems
– Light bar
– Chrome wheels
– Bucket/chemical rack
– Sand hopper
– Chemical tank
– Alternate hitch colors
Trailer-Mounted Pressure Washer Specifications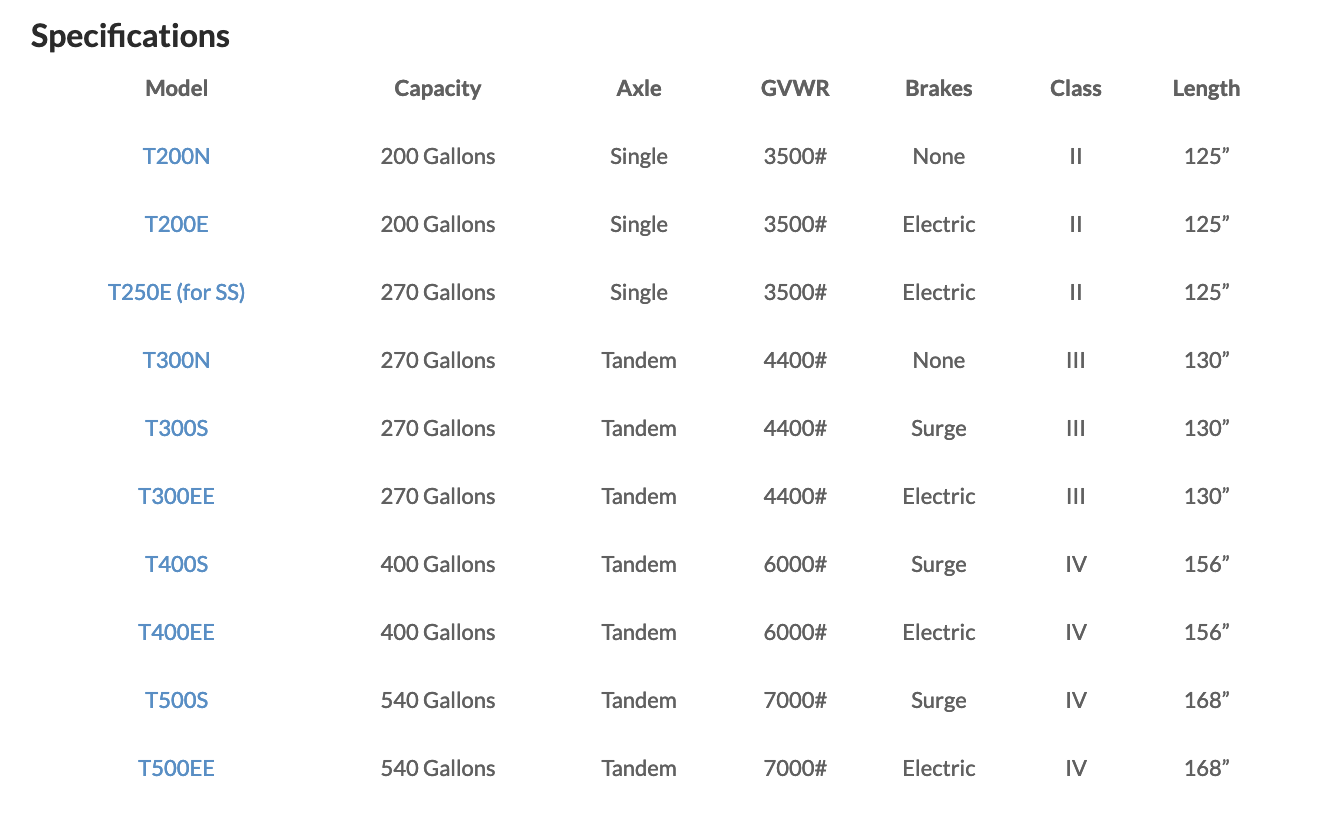 Why Choose Hydro Tek Trailer-Mounted Pressure Washers?
Not all trailer-mounted pressure washers are made equally. Hydro Tek is our trusted partner because they make their equipment to high quality standards and use stainless steel whenever possible to boost performance, durability and aesthetics.
All Hydro Tek equipment adheres to the strictest quality standards. From the design process to the final 47-point inspection on every piece of equipment, ever step of the way is focused on creating good-looking, quality rugged pressure washer units.
The Hydro Tek Spiralast heating coil is in a class of its own. The groundbreaking coil uses a proprietary cold-rolled process with a high bend radius to reduce flow restriction and offer stronger performance. The unique spiral design also results in higher efficiency, less fuel consumption and a reduction in pollution. Safer and stronger, the Spiralast coil features precision welds that eliminate the joint as a weak point.
Interested in seeing our trailer-mounted pressure washers in action for yourself? Contact Total Clean today to schedule your free demo in Los Angeles, Las Vegas, Phoenix or San Diego!