INDUSTRIAL RIDE-ON FLOOR SWEEPER
Superior Dust Control and Productivity
The Advance SW8000™ is unsurpassed in indoor and outdoor power sweeping. A 50 inch main broom – the widest in this sweeper class – combined with full time dust controlled dual side brooms, creates an incredible 77 inch sweep path.
On conventional rider sweepers, dust is controlled at the main broom only. The side brooms, the biggest source of dust, must be raised in open areas when fugitive dust is a concern. The SW8000 is not a conventional machine. The innovative DustClear™ Five Stage Dust Control System allows for full time use of the dual side brooms by controlling dust along the entire sweep path – including the side brooms. Productivity is then increased by over 70% compared with conventional sweepers that control dust only at the main broom.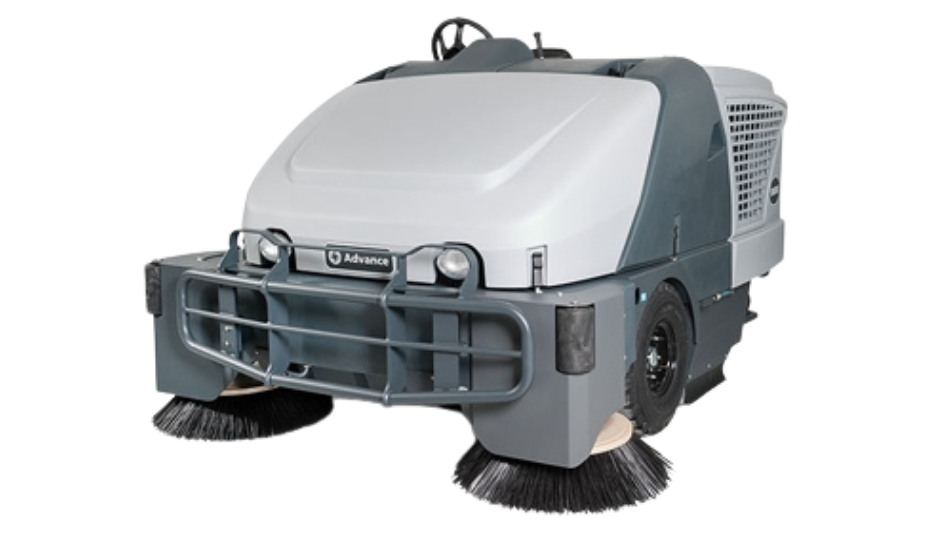 MaxAccess Minimizes Downtown & boosts productivity
Easy To Operate One-Touch™ controls
Offset hopper allows the operator to view the side broom easily
the ultimate in operator safety
Total Clean. Total Solutions.
Interested in seeing the Advance SW8000 sweeper in action? Contact us to schedule your free demo today.