INDUSTRIAL RIDE-ON FLOOR SWEEPER
Designed for Heavy-Duty Industrial Use
The PowerBoss Apex 47 sweeper is constructed on a steel frame and the panels, made of synthetic material, are virtually indestructible. With a 90-90 turning radius, the Apex 47 is extremely maneuverable as a result of the directly steered front wheel drive. It is easy to operate even in the narrowest of aisles. The Apex 47 provides perfect sweeping results due to the large, newly developed main broom with compensation for wear and tear.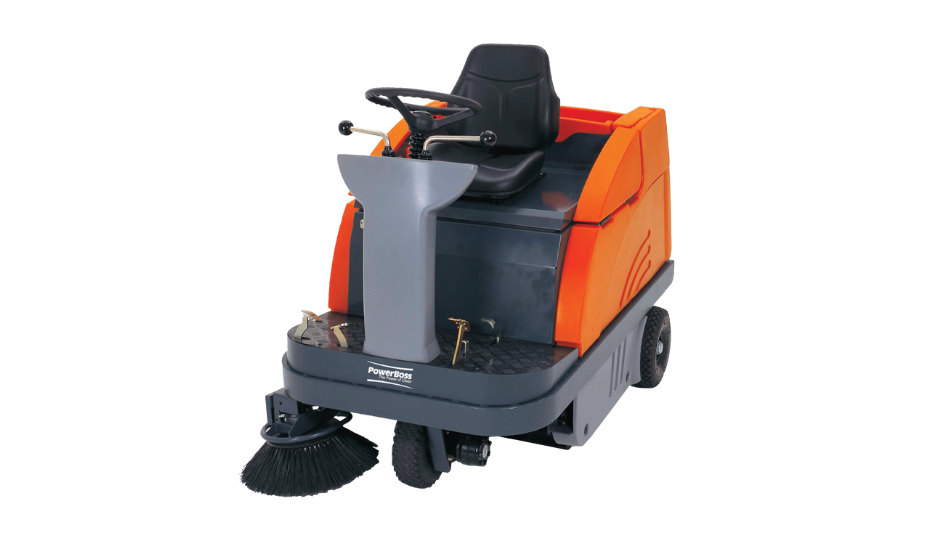 choice of hydraulic high- dump or manual low-dump hopper
The engine and battery compartments are directly accessible
seat equipped with a safety shut-off switch
Total Clean. Total Solutions.
Interested in seeing the PowerBoss Apex 47 sweeper in action? Contact us to schedule your free demo today.