INDUSTRIAL RIDE-ON FLOOR SWEEPER
All types of indoor and outdoor sweeping jobs are possible with the PowerBoss Apex 58 Sweeper
The Apex 58 gives you the option of gas/LPG, diesel or battery power. As a result, all types of indoor and outdoor sweeping jobs are possible. The gas and diesel versions have powerful and consequently quieter 2-cylinder motors – the diesel version is water-cooled.These powerful drives give excellent climbing ability – to be precise, 18 % for the gas, diesel and battery versions. These machines are capable of long run times.Run times are up to 3 hours for the battery version and 10 hours for the gas, diesel and LPG versions.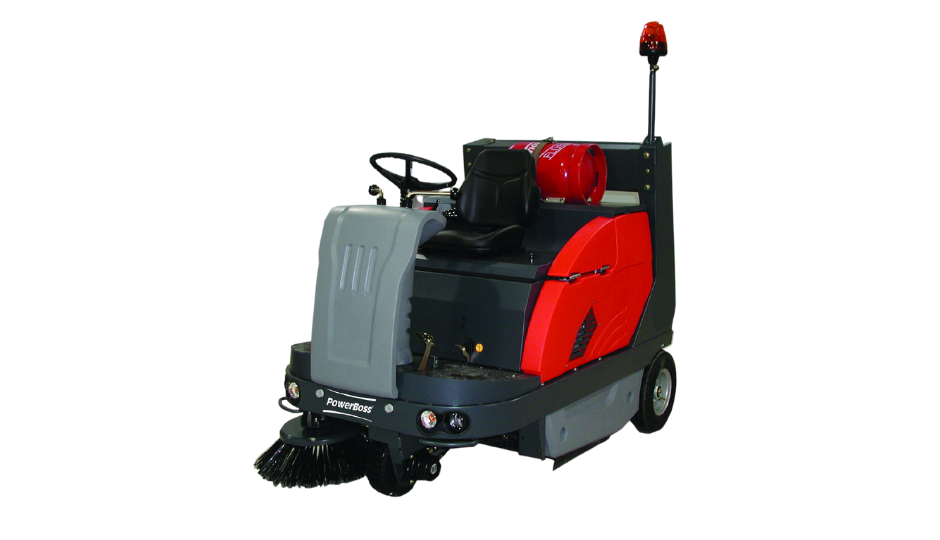 Cassettestyle filter system with a filter surface area of 54 sq.ft. ensures clean exhaust air
ergonomically optimized driving position
arge wheels can even mount curbs effortlessly and ensure increased driver comfort on uneven surfaces
The large coarse dirt flap allows even large items such as stones or pieces of wood to be picked up
Total Clean. Total Solutions.
Interested in seeing the PowerBoss Apex 58 sweeper in action? Contact us to schedule your free demo today.