Welcome to the era of intelligent floor care. Nilfisk's autonomous floor scrubbers in Phoenix, San Diego, Los Angeles and Las Vegas get the dirtiest floors sparkling clean, at any time of day, with no one watching over them. The combination of reliability, productivity, flexibility and safety is unparalleled, making the Nilfisk Liberty SC50 an added member of your cleaning team.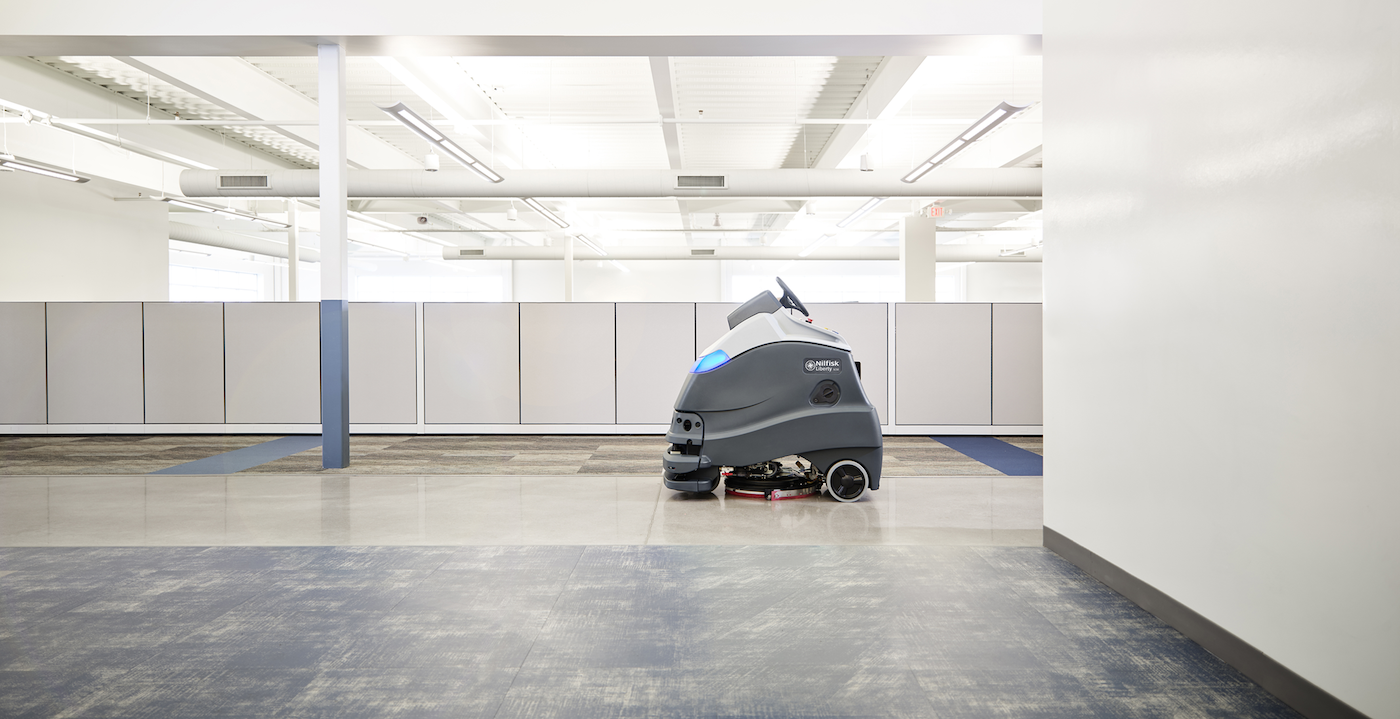 Consistent Cleaning, Every Time
The Nilfisk Liberty SC50 is meticulous, precise and easy to use. No nook or cranny is safe, and its cleaning performance beats out both other autonomous cleaning machines and traditional floor scrubbers with operators at the helm. With Liberty's unique technology, you can map out a route that delivers between 98% and 99.5% coverage, while typical floor scrubbers typically only achieve 85% coverage on average. And the best part? Once the Nilfisk Liberty SC50 has cleaned an area, it retraces the same path again going forward.
Clean More, Faster
Imagine how much more you could achieve if you didn't have to spend time guiding a scrubber over your floors? With the Nilfisk Liberty SC50, your staff is free to handle other, more important jobs that require a human touch. The SC50 autonomous floor scrubber cleans solo for up to six hours on a single charge, allowing you to clean more space in less time — and at a lower cost.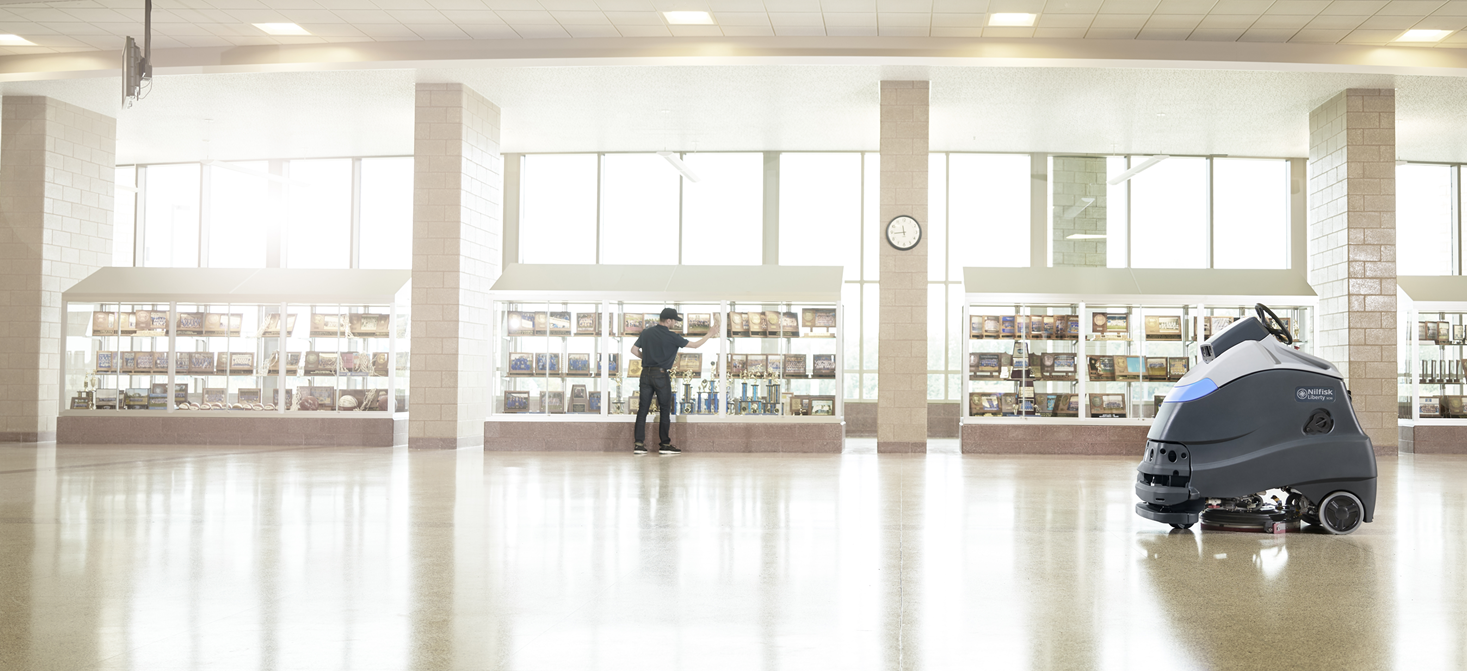 Up for Anything
The Nilfisk Liberty SC50 autonomous floor scrubber is a fast learner. After cleaning an area once, it knows the route and will repeat it until you make the change. Circumstances changing? Simply hop one, press the button to go into mapping mode and take on your new route.
Certified Safe
The Nilfisk Liberty SC50 is the only autonomous floor scrubber independently certified according to EU and North American safety standards. Carefully tested to verify it will avoid contact with anything in its way, the Liberty features a sensor system that will stop the scrubber in its tracks when a hazard is detected. Drop-off sensors also detect areas like escalators, loading docks and stairs, so you never have to worry.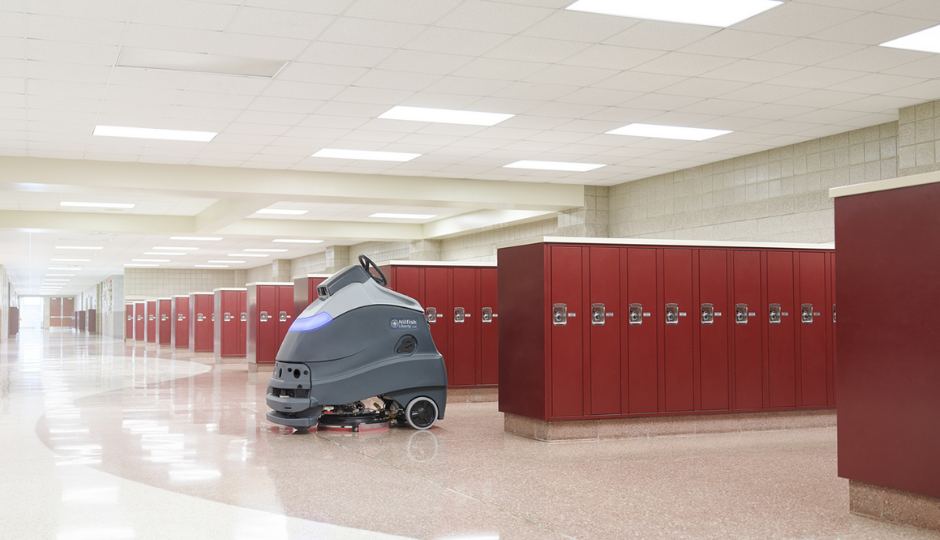 Ready for the Future of Cleaning?
Interested in learning more about the Nilfisk Liberty SC50? Contact Total Clean today to schedule your free in-person demo in Los Angeles, San Diego, Phoenix or Las Vegas.