Need to move cargo safely and efficiently? Our Columbia utility vehicles in Las Vegas, Los Angeles, Phoenix and San Diego can handle thousands of pounds in the tightest of spaces. Best of all, their pure electric power makes moving materials fume-free and quiet. Each of these vehicles can be totally customized and sized to fit the unique demands of your environment. Contact Total Clean today to schedule your free in-person demo!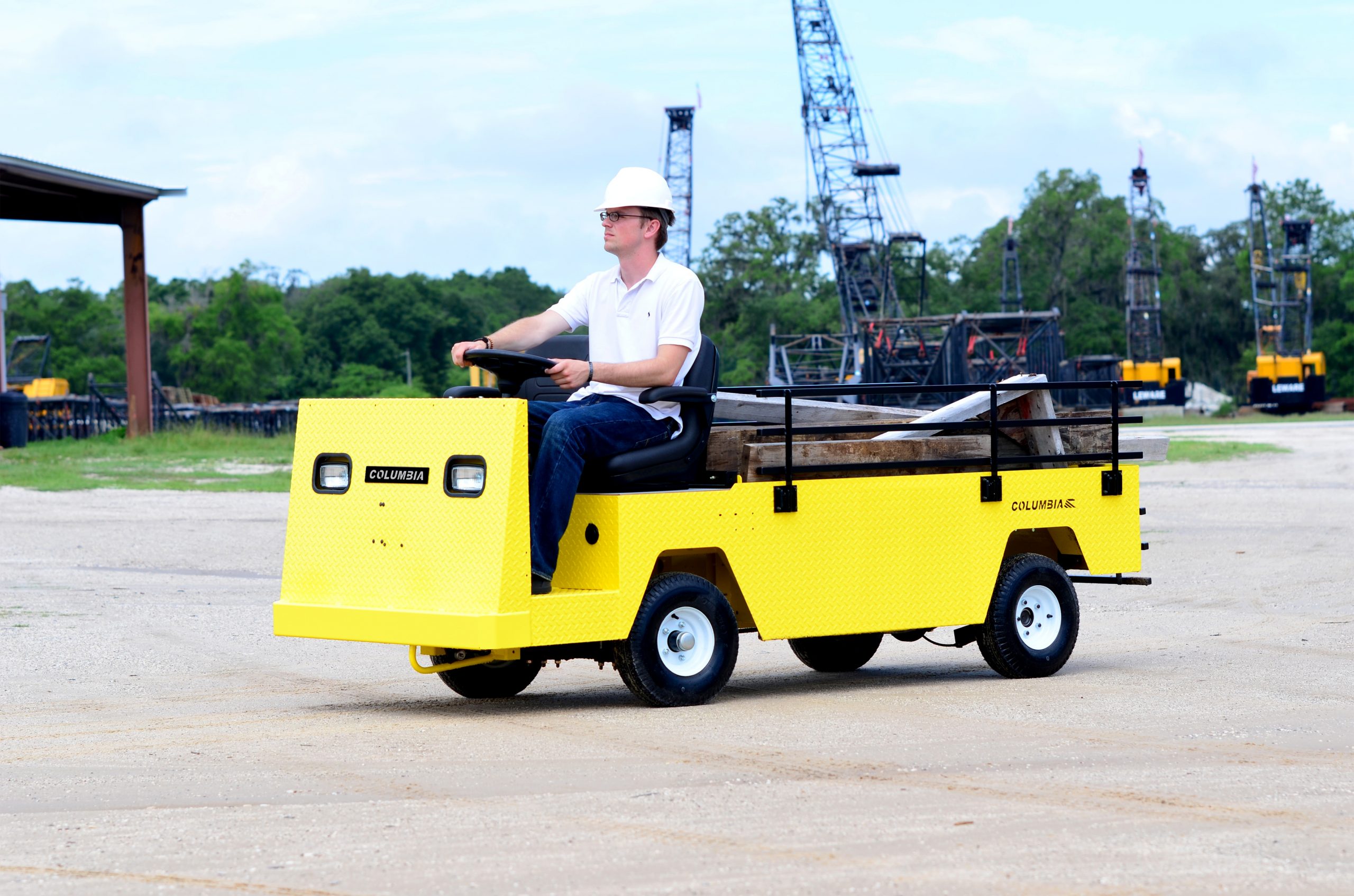 Payloader Utility Vehicles in Las Vegas
This large-capacity burden carrier goes where others can't. The Payloader can handle any material load with its carrying capacities of 2400 to 5200 pounds and the ability to tow seven tons. You'll also get exceptional maneuverability, a dural steel chassis and pure electric power storage. The Payloader is unmatched when it comes to ruggedness, range and access.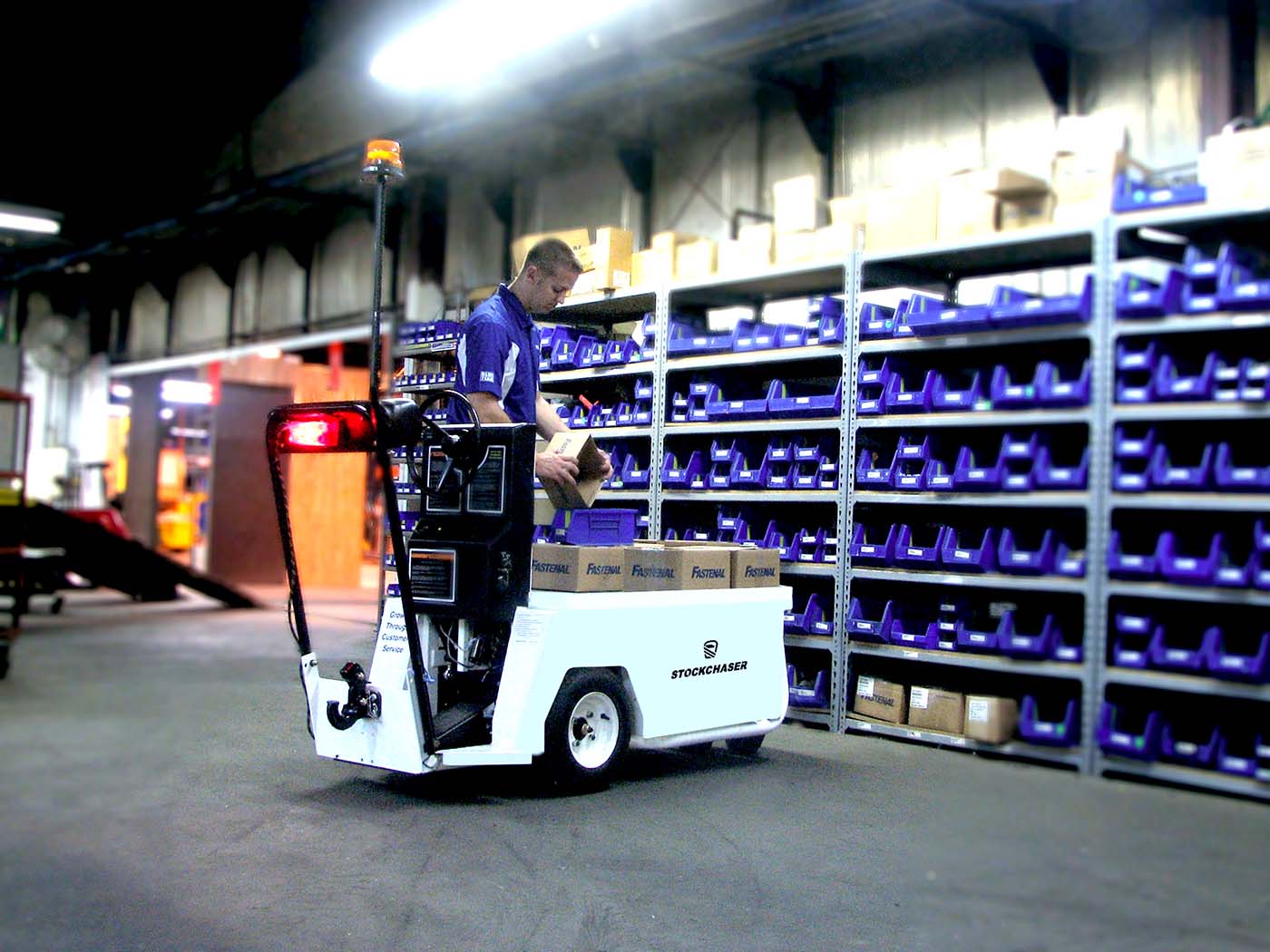 Stockchaser Utility Vehicle
The Columbia Stockchaser utility vehicle in Las Vegas is the most stable narrow aisle burden carrier available on the market today. Perfect for a range of towing and carrying tasks, the Stockchaser has a max deck capacity of 1200 pound. It carries like a larger unit without sacrificing on maneuverability.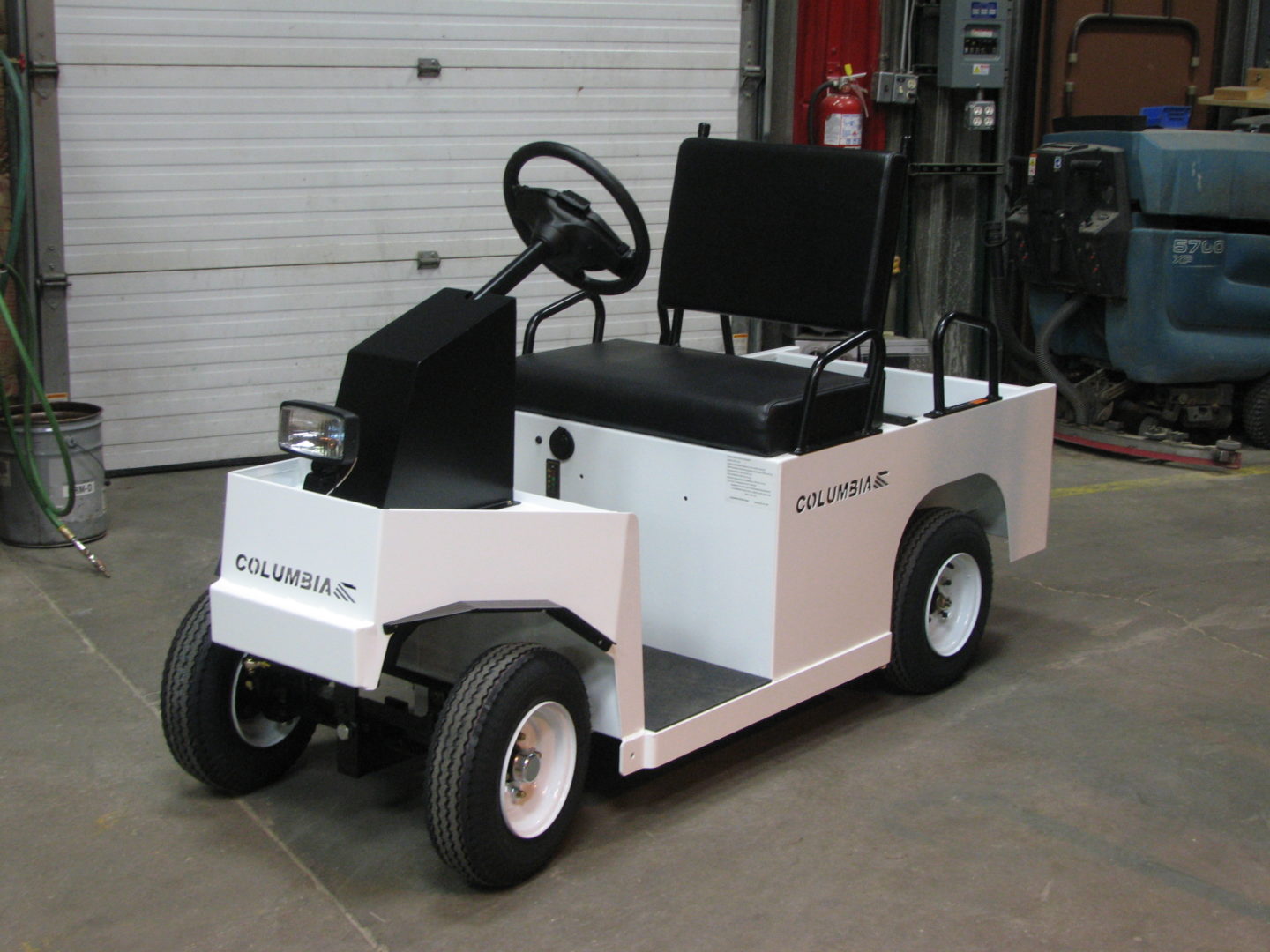 Expediter Utility Vehicle
Designed for maximum productivity without sacrificing safety or speed, the Expediter's tight turning radius and narrow design lets you deliver payloads in the tightest spots. It also converts to a two-person transport thanks to the standard fold-down seat back, making it the perfect double duty vehicle for any facility.
Unsure which utility vehicle in Las Vegas is best for your needs? Talk to our team and we will find the perfect fit!