Looking for a high-performance walk-behind floor scrubber in Los Angeles, San Diego, the Central Valley, Phoenix or Las Vegas? Total Clean offers total cleaning solutions from PowerBoss, the premier manufacturer of maneuverable, versatile and efficient walk-behind industrial floor scrubbers. Take a look at some of our most popular models below, and contact us today to schedule your free in-person demo!
PowerBoss Phoenix 20: A Compact Walk-Behind Floor Scrubber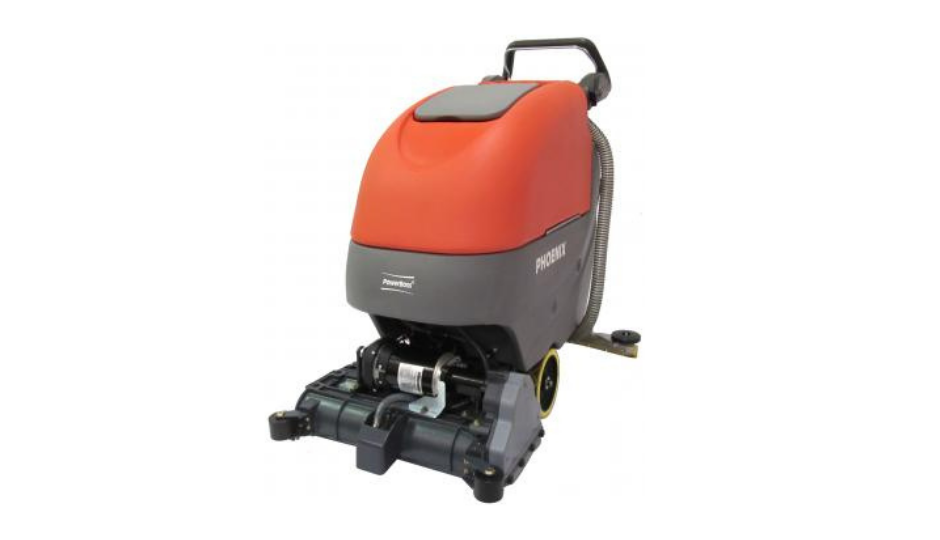 When you need lots of cleaning power for small spaces, we highly recommend the Phoenix 20 walk-behind floor scrubber from PowerBoss. This unit features a 20" cleaning path and is available in cylindrical or disc models. Cover 20,000 square feet per hour with the traction drive model, which also delivers ergonomic, adjustable speed regulation with the simple turn of a dial. We love the sleek design that offers outstanding line of sight, and the compact design means you can clean anywhere. Best of all, this unit features easy-to-understand controls, making training and operation a breeze. Click here to learn more and to request a demo.
PowerBoss Phoenix 24: Integrated Sweeping Action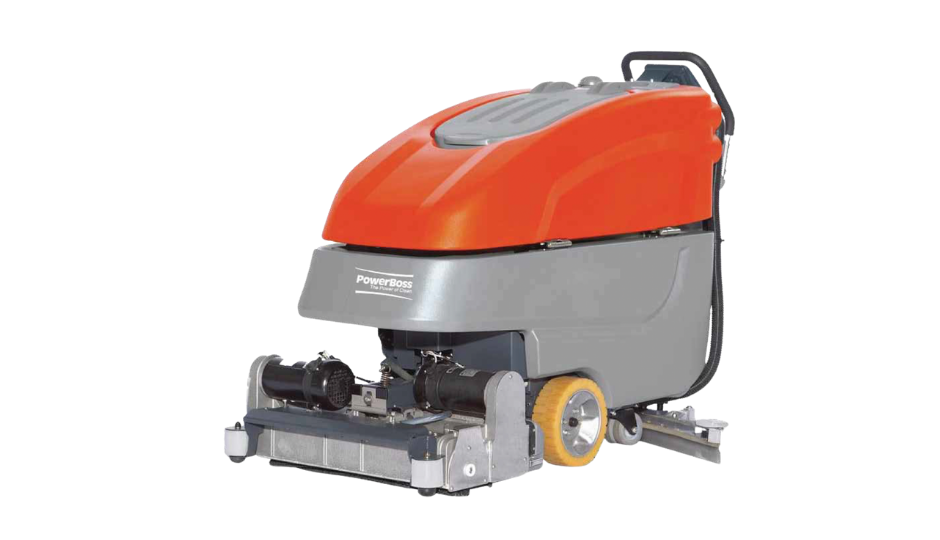 This walk-behind floor scrubber is a disc model with two powerful brush motors for even cleaning results, guaranteed. Quickly change brushes with the direct Brush Release System, and get optimum pickup even on difficult floors with the quick adjust system. We love the easy, ergonomic operation and simple, easy-to-understand controls that are a hallmark of the Phoenix line. This unit boasts a 19 gallon solution tank and 19.5 gallon recovery tank. Learn more and request your in-person demo by clicking here.
PowerBoss Phoenix 3030: A Greener Walk-Behind Floor Scrubber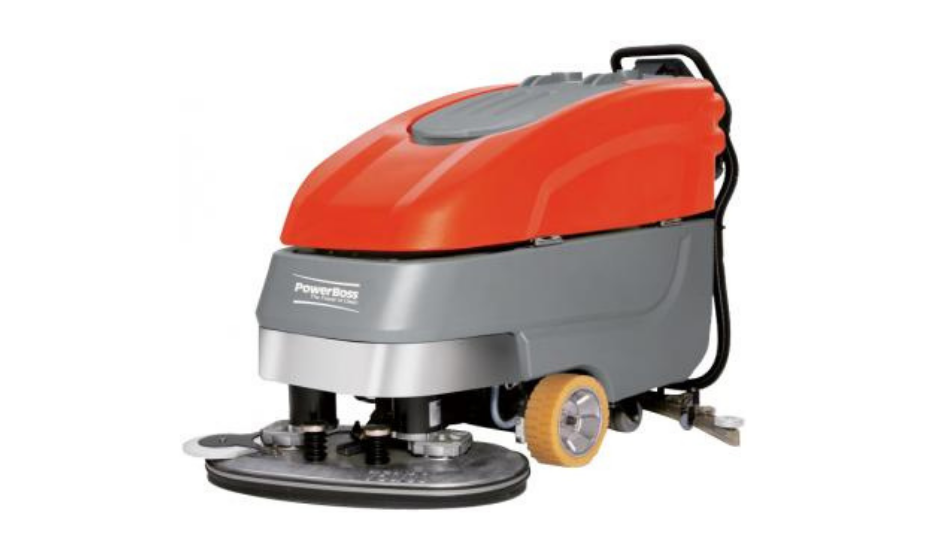 The Phoenix 3030 features two 15" disc brushes equipped with Aqua-Stop brushes. This unique technology reduces water and chemical usage by 20% by retaining the water and the chemical under the brush longer than a standard disc brush. The Aqua-Stop ring encapsulates the bristles, traps water and gives you the ability to use minimal water flow to achieve professional results.
This unit covers 40,920 square feet per hour, and the on-board charger lets you change the machine anywhere. Click here to discover more features and request your free demo today.
PowerBoss Phoenix 26 Super Sport Walk-Behind Floor Scrubber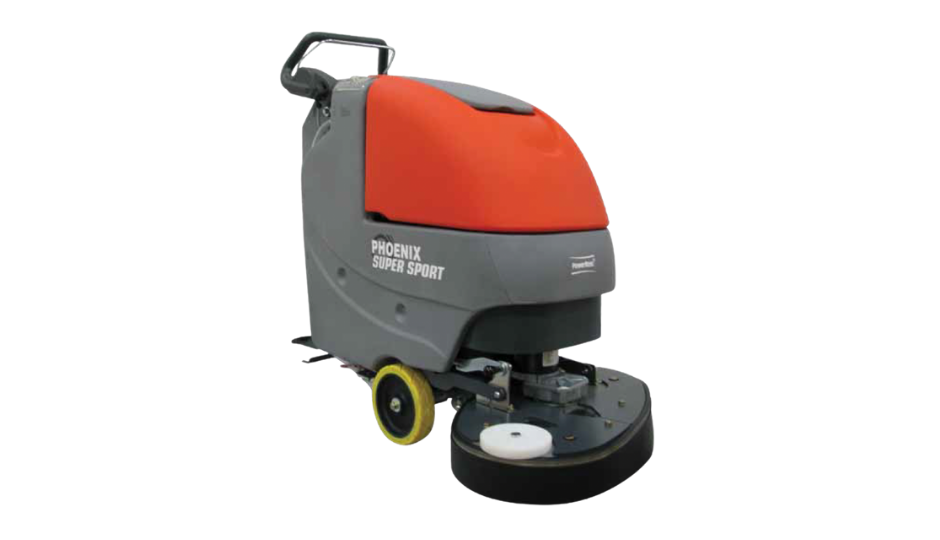 Productive, durable and cost-effective, the Phoenix 26 Super Sport walk-behind floor scrubber offers aggressive scrubbing and incredible water savings of up to 20%. The two-speed brush motor is perfect for daily scrub operation, and the high RPM mode offers an extra punch of power for heavy-duty scrubbing or wax stripping. This powerhouse lets you cost-effectively produce that professional floor finish you desire while saving water at the same time. Click here to learn more and schedule your free in-person demo!