INDUSTRIAL RIDE-ON FLOOR SCRUBBER
Agile performance for every kind of clean.
Handle the most complex cleaning environments with confidence – in any industry.

Warehousing & Logistics: With areas wide and narrow, the agile Advance SC5000 leaves floors spotless and safe in less time.
Manufacturing: The unmatched reliability of SC5000 helps ensure even the dirtiest assembly areas and warehouse spaces are kept clean.
Institutions: With total environmental visibility, the Advance SC5000 ensures safety while upholding your standard of clean.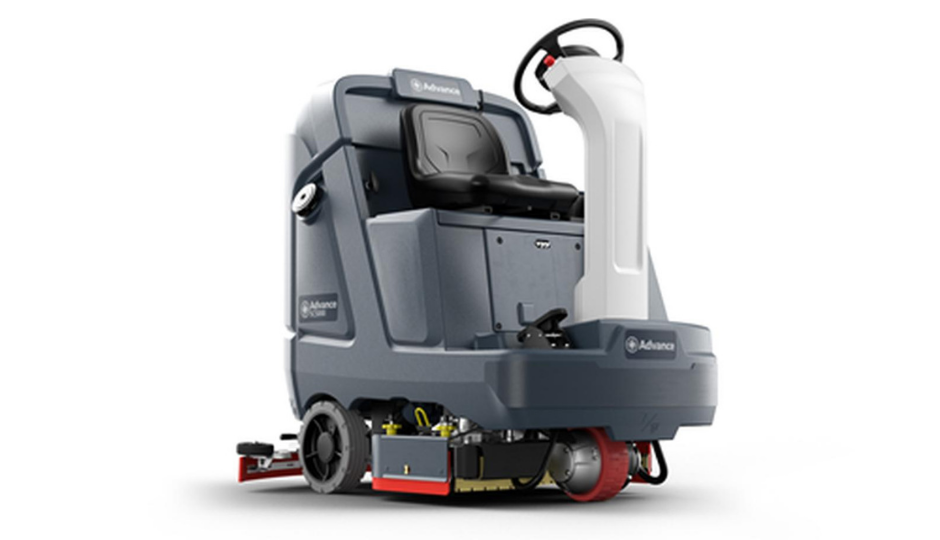 Proven cylindrical deck design increases lifespan by up to 4x.
bestin- class turning radius of 63 inches (160 cm).
SmartFlow reduces water usage by up to 50%
EcoFlex reduces detergent costs and optimizes cleaning
Total Clean. Total Solutions.
Interested in seeing the Advance SC5000 ride-on floor scrubber in action? Contact us to schedule your free demo today.