INDUSTRIAL RIDE-ON FLOOR SCRUBBER
Higher productivity with a lower cost to clean.
High productivity in a compact package: Up to 30% greater runtime/productivity versus nearest competitor.

Rugged industrial design for maximum life: Fully protected scrub deck, tubular frame and extended life cylindrical deck components.

SmartKey with impact detection: Provides unique levels of user access to produce consistent results with greater operator accountability and lower cost of cleaning.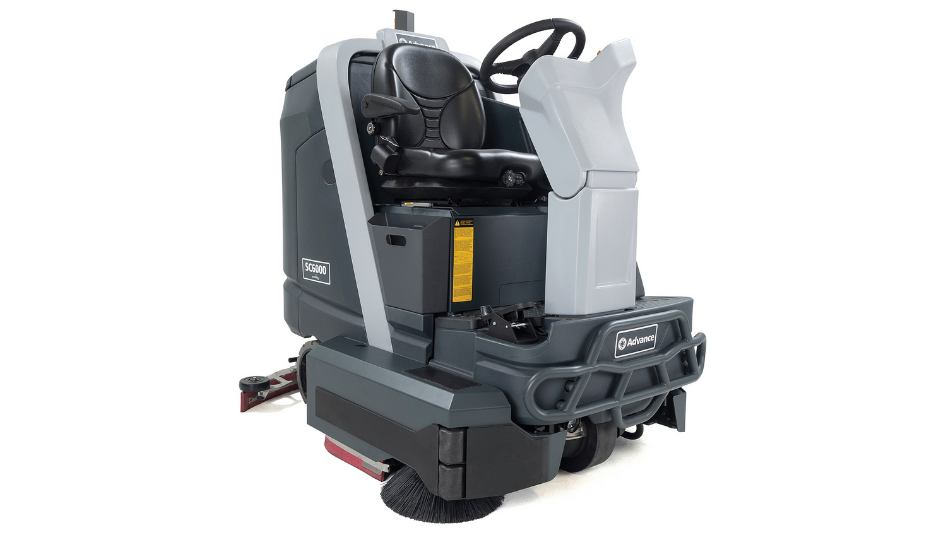 SmartFlow reduces water and chemical usage by up to 50%
Offset deck for edge cleaning
Up to 30% greater run-time
Total Clean. Total Solutions.
Interested in seeing the Advance SC6000 ride-on floor scrubber in action? Contact us to schedule your free demo today.