Keeping the workspace clean, safe and efficient is a primary responsibility of every facility manager. In high-traffic or industrious areas, this task becomes all the more challenging, but it's here that industrial floor scrubbers like the PowerBoss Nautilus show their true worth.
The Impact of Cleanliness on Workplace Safety
Cleanliness is not just about aesthetics. In an industrial environment, maintaining clean floors is integral to ensuring the safety of your employees. Dust and debris can create slip and fall hazards. They can also impact the quality of the air, contributing to potential health risks.
Industrial floor scrubbers effectively mitigate these concerns. They deliver a level of deep cleaning that isn't achievable with traditional cleaning methods. By eliminating dust, grime, and residue, these machines play a crucial role in upholding workplace safety standards.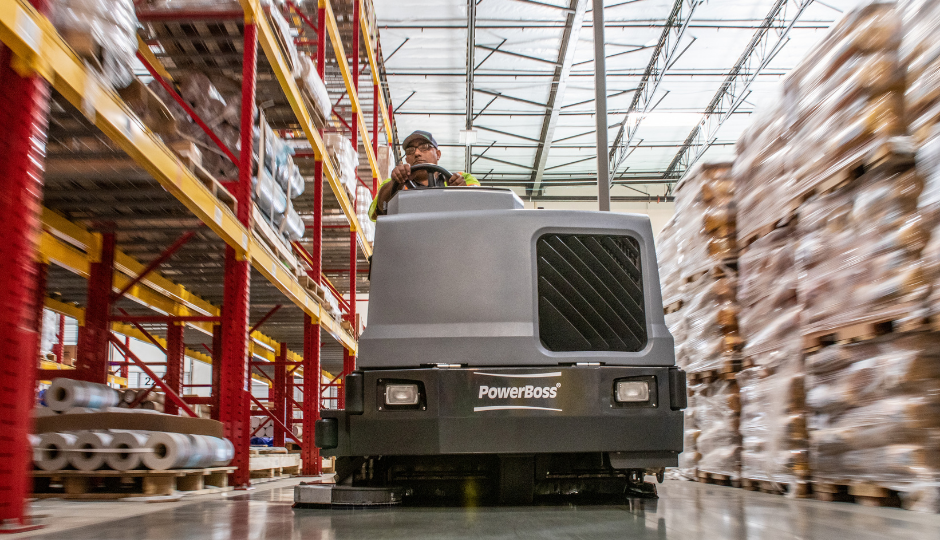 The PowerBoss Nautilus Industrial Floor Scrubber: A Cut Above
Among the range of industrial floor scrubbers available in the market, the PowerBoss Nautilus stands out. Recognized as the workhorse of the scrubbing industry, it is built with an agricultural all-steel frame that underlines its strength and performance.
Designed to offer efficiency and versatility, the Nautilus uses a single set of cylindrical brushes to accomplish sweeping and scrubbing in one pass. Its large tank capacity of 105 gallons, the industry's largest, and all-stainless steel scrubbing deck attest to its heavy-duty nature.
Operating the Nautilus is effortless, with all functions turned on and off using a single switch. Adjustments to water flow and brush pressure can be made on the move, allowing the operator to adapt to changing cleaning requirements.
What sets the Nautilus truly apart is its optional onboard self-generating hot water system, the Thermal Green Technology (TGT). By harnessing the temperature created by the internal engine, the TGT can raise cleaning water temperatures as much as +70 degrees above ambient temperature. This heated water can dramatically enhance cleaning results in various applications.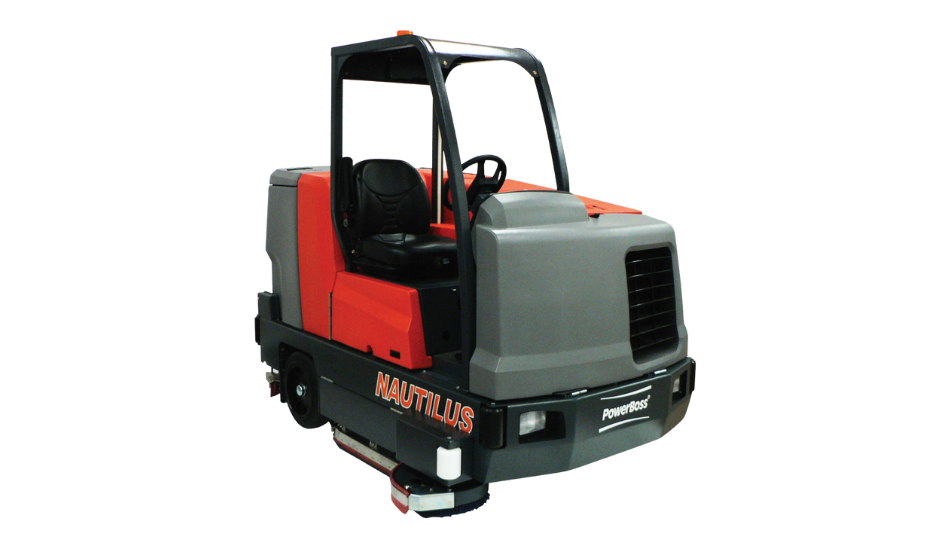 Easy Maintenance, Durable Performance
The Nautilus is as user-friendly for mechanics as it is for operators. It's simple to maintain, offering easy access to the hopper, squeegee, and brush-changing facilities without needing any additional tools. The one-touch operation and all-hydraulic design make it a preferred choice for numerous industries.
Typical applications for the Nautilus include warehousing, heavy manufacturing, outdoor cleaning, parking ramps, sports stadiums, general construction clean-up, and distribution centers. Its high-quality Kubota engine compliments the industrial-grade construction and ensures a lifetime reliability.
Our industrial floor scrubbers, particularly the PowerBoss Nautilus, are integral for maintaining cleanliness and safety in the workspace. If you're looking to upgrade your cleaning strategy, consider this robust and efficient machine. For a hands-on experience of the PowerBoss Nautilus, contact us at Total Clean Equipment for a free demo. Experience how the Nautilus can redefine your cleaning processes and contribute to a safer, more efficient work environment.