Our industrial lineup of utility vehicles in San Diego from Columbia exceed the requirements for many tasks pursued in warehouses and distribution centers. Models like the Stockchaser, Expediter and Payloader are ideal for material handlers. Their versatility can streamline your fleet, boosting efficiency in your operation. With Total Clean and Columbia, building the fleet of your dreams is now possible.
Utility Vehicles in San Diego as Alternatives to Forklifts
Our electric utility vehicles in San Diego from Columbia effectively close the gap between simple carts or dollies and forklifts or larger vehicles. Sure, forklifts are necessary for many jobs, but their bulky profiles can create hazardous conditions in narrow, congested spaces. Traditional forklifts are also not known for their maneuverability. That's where our utility vehicles come in — the Columbia lineup is perfect for efficiently completing tasks that forklifts simply cannot do. Whether you are considering replacing forklifts entirely or just adding a few maneuverable solutions to your fleet, Total Clean and Columbia have you covered.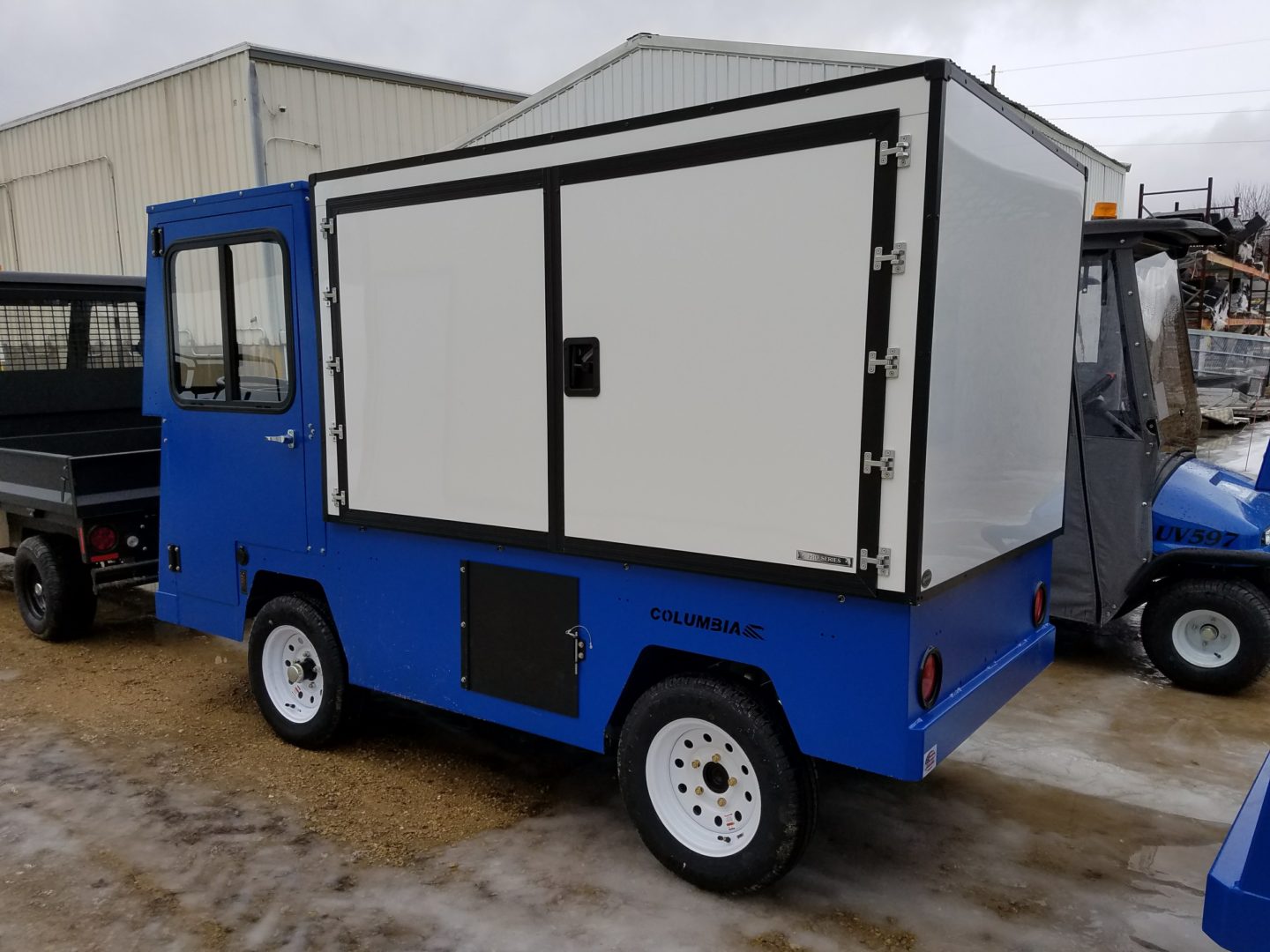 Meet the Stockchaser
Maneuverability is what this utility vehicle is all about. The Stockchaser navigates effortlessly through small, narrow aisles without compromising on capacity and cargo space. Use the large deck for stacking or sorting products efficiently, or use it to carry heavy loads. The perfect narrow vehicle for a variety of tasks, the Stockchaser can even fulfill your towing needs with a capacity of up to 6,000 pounds.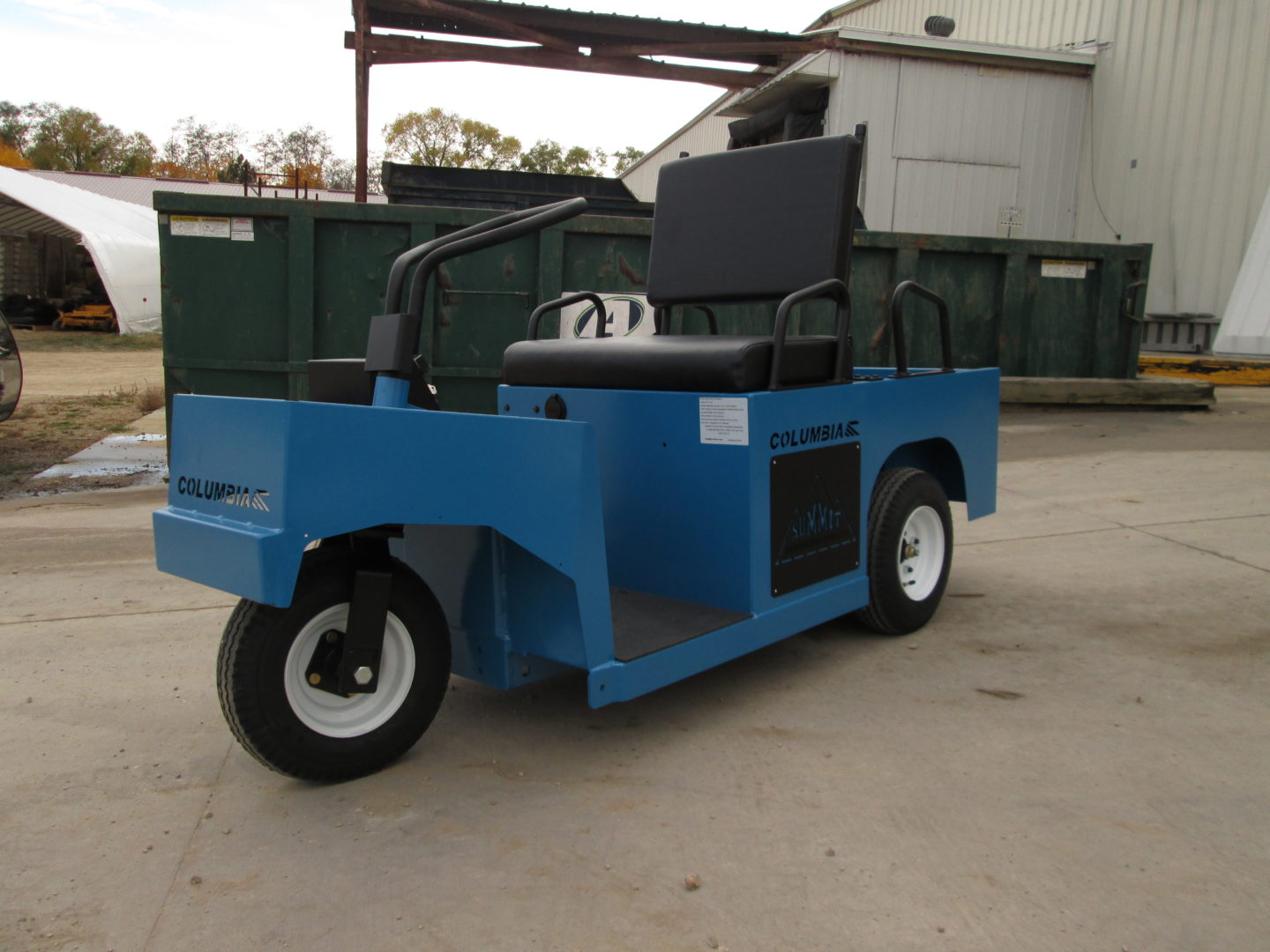 Meet the Expediter
If there was every a utility vehicle that punched above its weight class, it is the Columbia Expediter. Don't be fooled by its compact design! Productivity and versatility are never sacrificed with rated capacity up to 750 pounds and a towing capacity of up to an astonishing 1000 pounds.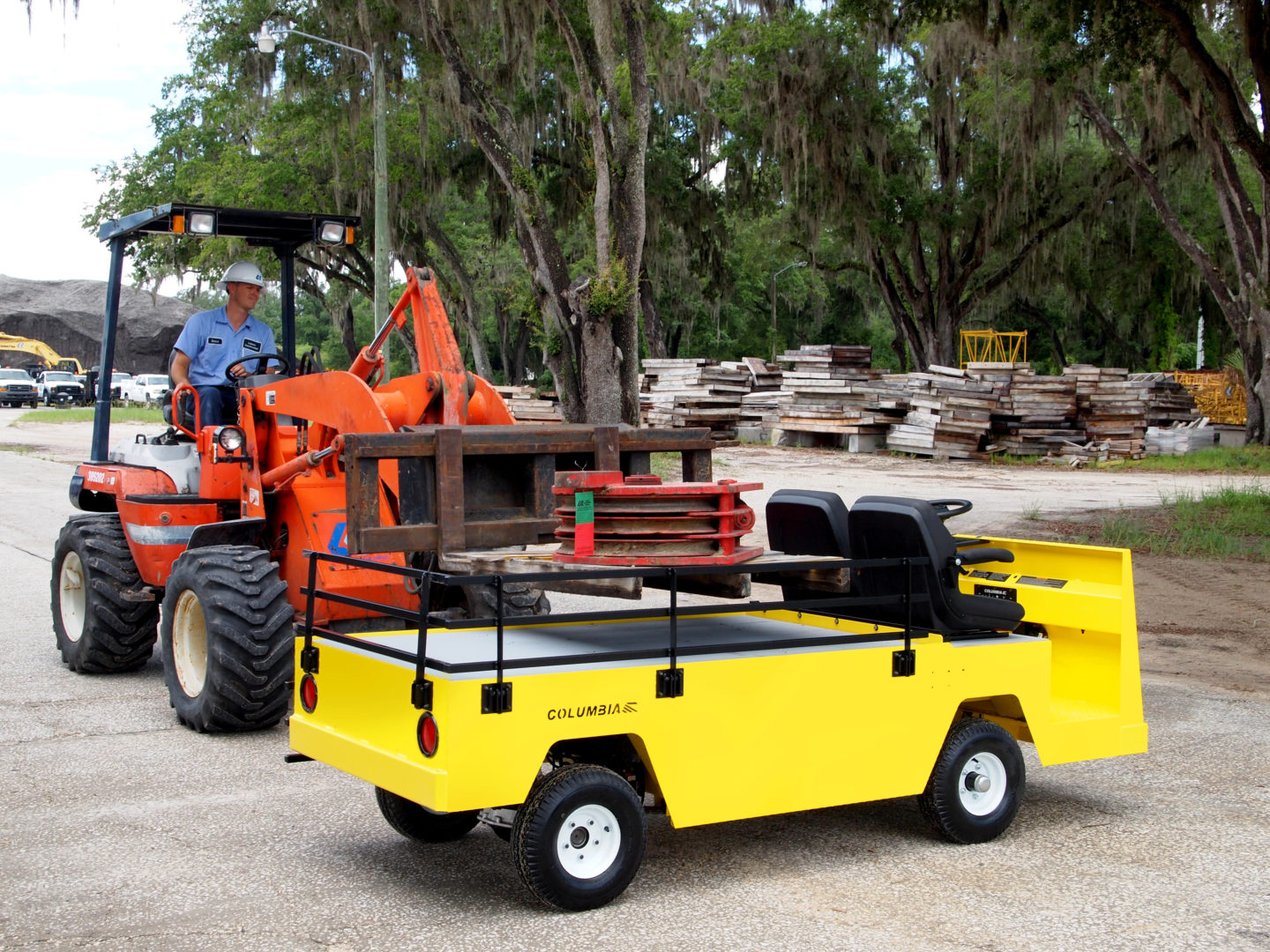 Meet the Payloader
Robust and powerful, the Columbia Payloader electric utility vehicle in San Diego bridges the gap between manual handling equipment, smaller machinery and your forklift fleet. Perfect for moving goods horizontally, the Payloader offers maximum visibility for enhanced safety compared to bulkier material handlers. Tell us about your specific requirements and we will be happy to recommend the best configuration! With max rated load capacities of up to 4000 pounds and mega towing capacity up to 18000 pounds, the Payloader can handle anything you throw at it while maintaining greater maneuverability than your existing material handling equipment.
We offer the ideal solutions for warehouses and distribution centers. Talk to us about your needs and we can help you select the best utility vehicle in San Diego! Click here to get in touch with our team today.