INDUSTRIAL WALK-BEHIND FLOOR SCRUBBER
Cover over 34,560 square feet per hour
Featuring variable speed control and pad pressure, as well as forward/reverse motion, the Clarke CA90 32T can cover over 34,560 square feet per hour and apply up to 200 pounds of down pressure. On top of that, its easy-to-use fingertip controls make it simple and intuitive even for new operators. The CA90 32T has a productive 32-inch cleaning path that makes it an ideal solution for large environments that require regular, aggressive cleaning such as schools, malls, hospitals, airports, hotels and more.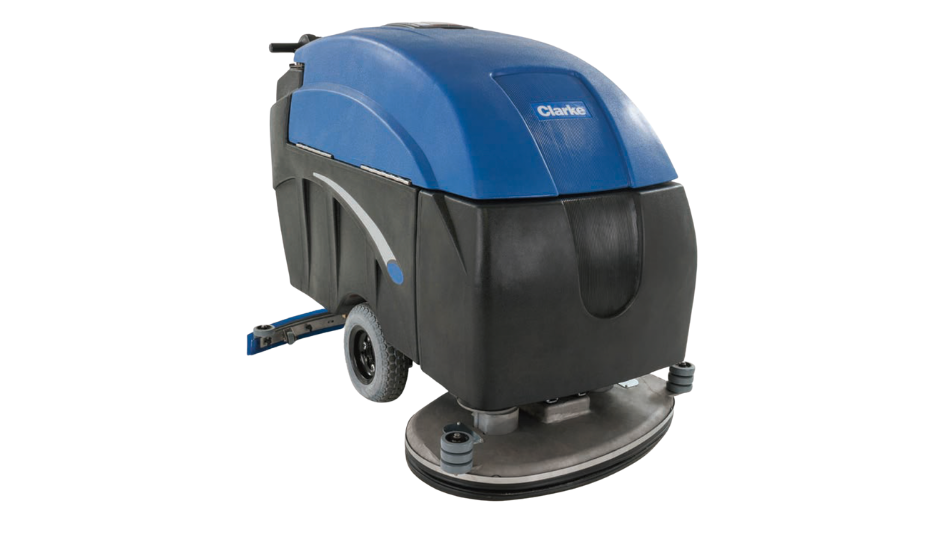 Extra-wide 32-inch cleaning path
Available without batteries or with 250 ah batteries and shelf charger
Easy-to-use fingertip controls
370 W traction drive system
Total Clean. Total Solutions.
Interested in seeing the Clarke CA90 32T walk-behind floor scrubber in action? Contact us to schedule your free demo today.