INDUSTRIAL WALK-BEHIND FLOOR SCRUBBER
A compact disc brush scrubber with a 26" cleaning path
The PowerBoss Phoenix 26 ECO floor scrubber is a compact disc brush scrubber with a 26" cleaning path. It is a traction drive model covering 26,000 sq. ft. per hour (2,415m2.) The sleek design provides an excellent line of sight and the compact design results in total operator comfort by focusing on ergonomics. Easy-to-understand controls ensure that the machine is simple to operate. This machine has adjustable speed regulation, an offset brush head for greater view and adjustable hand bails.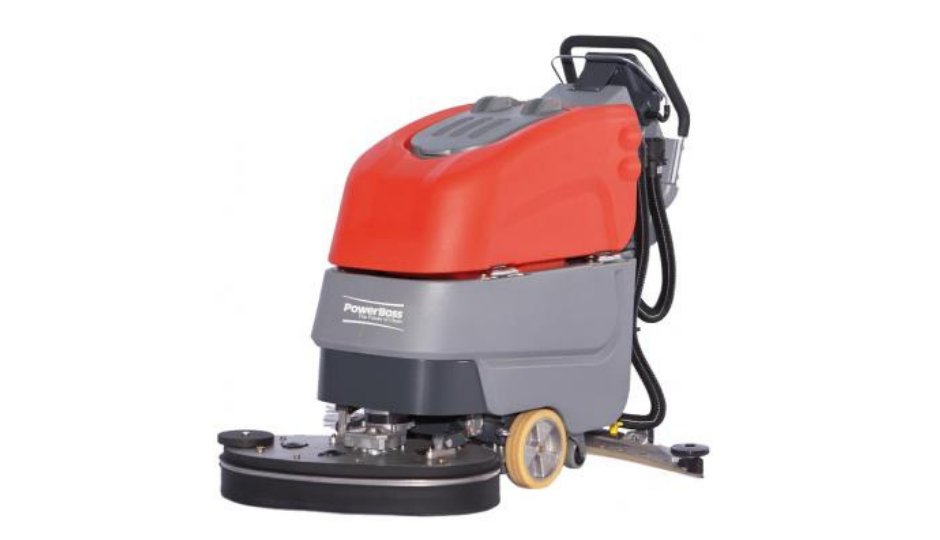 recovery tank is easy-to-clean and hygienic
Brush loading/unloading is as easy as the turn of a switch
Total Clean. Total Solutions.
Interested in seeing the PowerBoss Phoenix 26 ECO floor scrubber in action? Contact us to schedule your free demo today.