Total Clean Equipment makes it easy to rent a floor sweeper in Los Angeles, San Diego, the Central Valley, Phoenix and Las Vegas. To tackle any floor cleaning challenge, we offer walk-behind, ride-on and compact floor sweepers that offer the best in one-pass cleaning for corners and other tight spaces. Every piece of equipment in our inventory is designed for portability and ease of operation, making them the perfect rental solution for a range of industries, including healthcare, education, construction, government, hospitality, industrial facilities and more.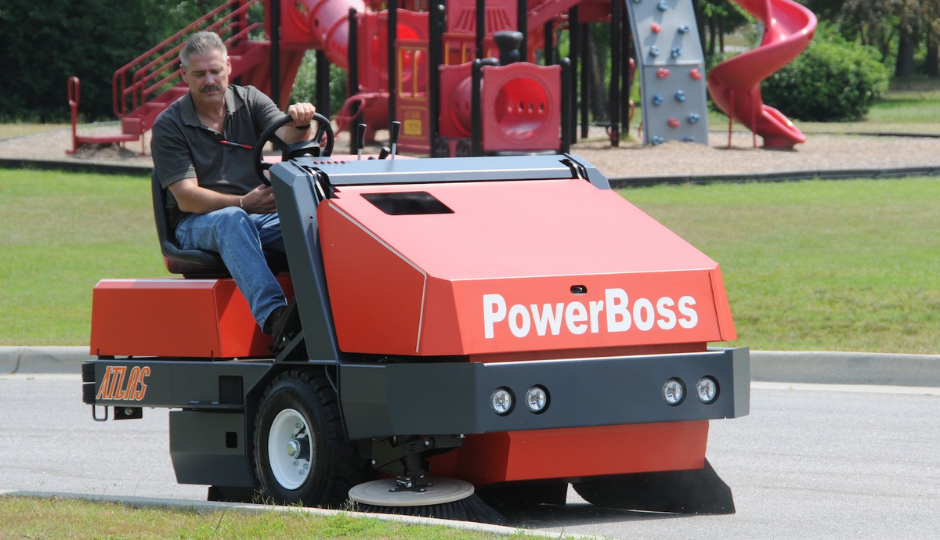 Rent a Floor Sweeper in Los Angeles to Make Your Job Easier

For building service contractors and facility managers, our rental floor sweepers in Los Angeles simply make your job easier! Our convenient, efficient and budget-friendly sweepers help get your outdoor and indoor areas looking their best.
We provide the following to support your rental floor sweeper in Los Angeles and beyond:
Expert Advice: Our rental partners are skilled at connecting our customers with the best units for their needs and budget. We'll talk about the area you are cleaning, your goals and your unique application to help find the right rental floor sweeper for the job.
Training Support: New to floor sweepers? Interested in a model you haven't used before? No problem! Our team is happy to show you best practices for operating your rental equipment safely to ensure the most productive use.
Budget-Friendly Equipment: One of the main perks of renting equipment through Total Clean Equipment is limiting your overhead. You never have to worry about maintenance, repair or storage when you choose to rent equipment with us! Our rental floor sweepers also allow you to save your investment dollars for other aspects of your business.
Get the Accessories You Need: Cleaning stairs or upholstery? We can provide the accessories you need with your floor sweeper rental for your specific application.
Easy Transportation: Our rental team gets your equipment where it needs to go. No hustle, bustle or worry required on your end!
Experience the Latest Equipment: Unsure about investing in a new floor sweeper? Test run a rental unit before buying to experience the newest, most innovative sweepers firsthand.
Worry-Free Rentals: Every piece of equipment we rent is regularly maintained and properly serviced so it performs flawlessly where and when you need it.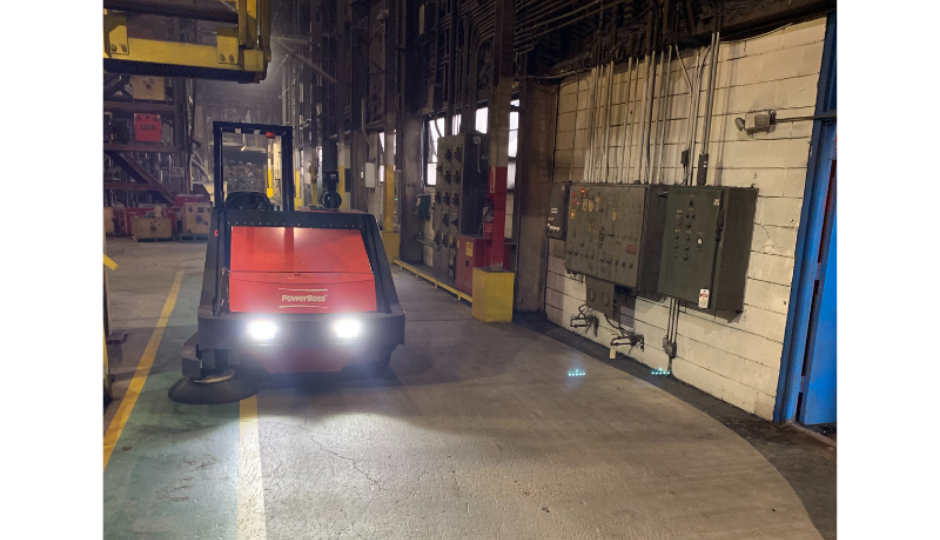 Renting a Ride-On vs. Walk-Behind Floor Sweeper
Once you've decided to rent a floor sweeper in Los Angeles with Total Clean, the next step is to choose whether you are interested in a ride-on or walk-behind model. Each option has pros and cons, and we are happy to discuss which makes most sense for your operation.
Walk-behind machines cover more ground than manual machines but less than their ride-on counterparts. If the area you are cleaning is smaller or requires a high level of maneuverability, a rental walk-behind sweeper may be the right choice. Ride-on floor sweepers are recommended for larger spaces.
With floor sweepers for rent in Los Angeles from PowerBoss and Advance, we make it easy to find the right equipment for your next cleaning job. Learn more about our rental equipment and reserve your unit today by contacting us here!