Navigating the world of floor cleaning can be a complex task. Industrial and commercial spaces require more than a simple sweep and mop; they necessitate a solution that can tackle grime and dust effectively while meeting efficiency demands. That's where ride-on floor scrubbers steal the spotlight. These powerful machines are more than just an upgrade from traditional cleaning methods; they are a complete transformation.
Our ride-on floor scrubbers revolutionize the way businesses approach cleanliness. They combat dirt and maintain hygiene standards, all while saving time and reducing labor costs. They are robust workhorses that can cover large spaces swiftly, delivering consistent results that manual cleaning simply cannot achieve. However, with the plethora of options available, choosing the right machine can seem daunting.
This guide aims to demystify the process by providing a deep dive into some of the top models on the market. It's time to revolutionize your cleaning process; let's explore the possibilities.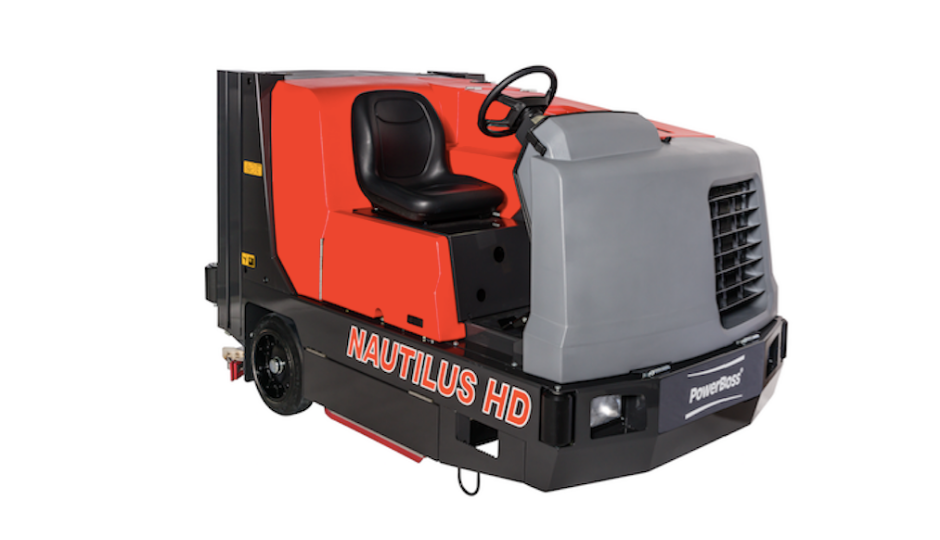 The Best Ride-On Floor Scrubber for Heavy Duty Cleaning: PowerBoss Nautilus HD
The PowerBoss Nautilus HD scrubber-sweeper is a game-changer for those who need uncompromising cleanliness in large, industrious areas. With large water capacities, it offers longer cleaning times. Its heavy-duty stainless steel parts ensure lower cost of ownership. Its unmatched maneuverability guarantees professional cleaning results.
Key features of the PowerBoss Nautilus HD include a 60-inch high dump, independent squeegee and hopper controls, a heavy-duty compact design, stainless steel components and zero risk of corrosion. It's made to last, offering exceptional value to any company.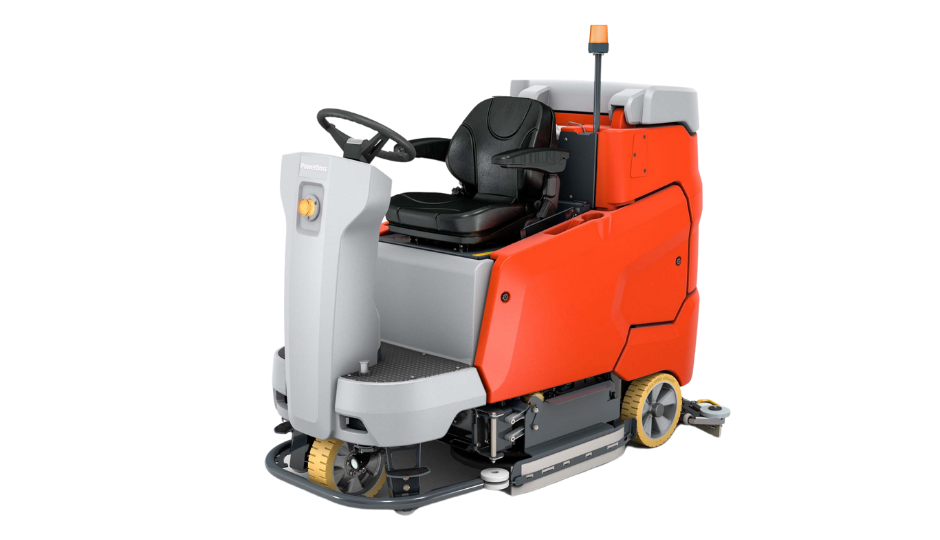 The Best Ride-On Floor Scrubber for High-Traffic Facilities: PowerBoss Scrubmaster B120 R
When it comes to high-traffic facilities like shopping centers, train stations, airports and production facilities, the PowerBoss Scrubmaster B120 R stands out. It's designed to meet the highest demands, combining features and deck configurations that provide maximum value in large to medium size facilities.
Despite its power, the Scrubmaster B120 R is compact, with a 90-degree steering angle that makes it highly maneuverable and flexible in use. Its key features include either disc or cylindrical brushes, an ergonomic design, sophisticated technical details and impressive maneuverability.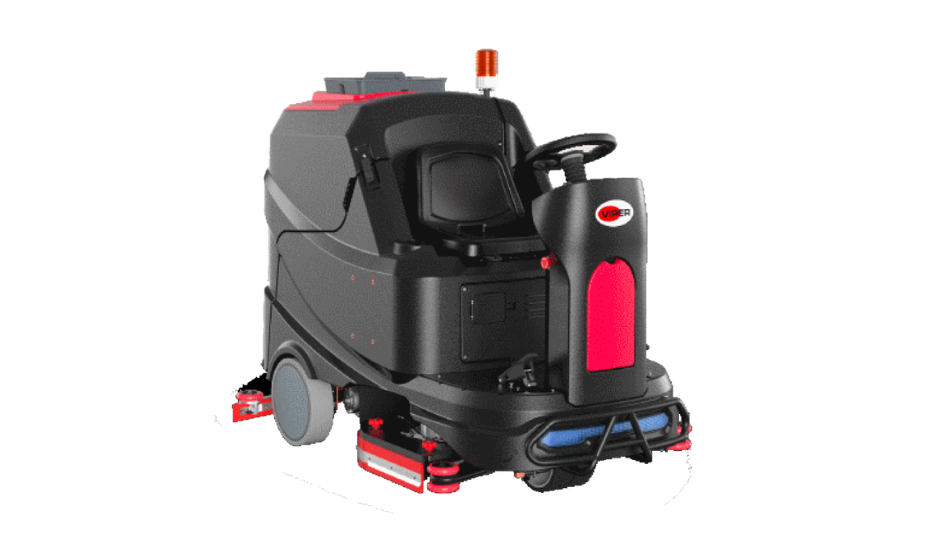 The Best Ride-On Floor Scrubber for Large Spaces: Viper AS1050R
For facilities with truly expansive floor space, the Viper AS1050R is the ideal choice. This ride-on scrubber, the largest in Viper's range, is compact and maneuverable despite its size. It's designed with safety and resource-efficiency in mind. Its intuitive controls and operation, coupled with a smart and durable design, make maintenance a breeze.
Key features of the Viper AS1050R include eco mode for optimal productivity and consumption, up to 5 hours of runtime, and a comprehensive control panel with one-button start and LCD display. It's perfect for use in retail spaces, educational facilities, and other environments with floor space above 7,000 m2.
Let Total Clean Equip You with the Perfect Ride-On Floor Scrubber
Selecting the right ride-on floor scrubber is critical in maintaining a clean, safe and efficient workplace. As industry experts, Total Clean is here to help you make the best choice for your specific needs and budget. We invite you to visit our Los Angeles, San Diego, Central Valley, Phoenix, or Las Vegas locations for a free in-person demo. Experience the power of our ride-on floor scrubbers and let us help you select the best equipment for your facility!