Cargo carriers play a vital role in any system that involves burden management. Columbia Utility Vehicles handle thousands of pounds in even the most challenging environments and tightest spaces, indoors and out. You get flume-free and quiet material movement thanks to pure electric power, and every vehicle can be customized to meet the unique demands of your environment.
Columbia Payloader
Designed to go where other large carriers simply can't, the Payloader utility vehicle offers standard rated carrying capacities from 2,400 to 5,200 pounds (not to mention the ability to tow 7 tons!). For special applications and extra heavy loads, the Payloader comes equipped with optional extra seating and carrying capacity. It offers the best in maneuverability, range, ruggedness and access.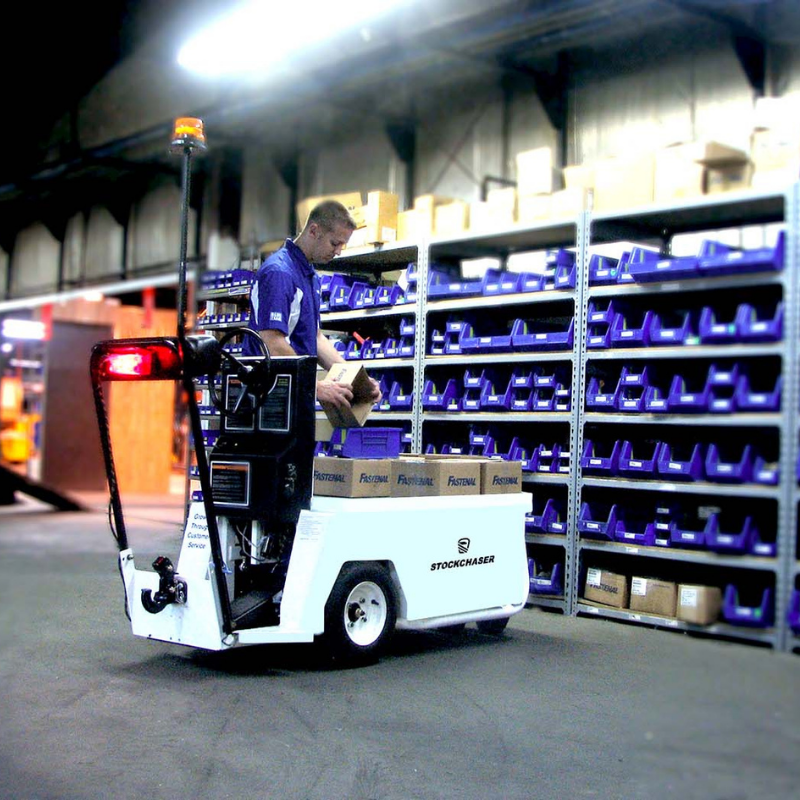 Columbia Stockchaser
The most stable narrow aisle burden carrier on the market today, the Stockchaser utility vehicle is perfect for tight spaces. Its max deck capacity of 1200 pounds means you have the power of a larger carrier without sacrificing maneuverability. You'll also get comfort and safety all day long with the adjustable backrest and stand-up operation.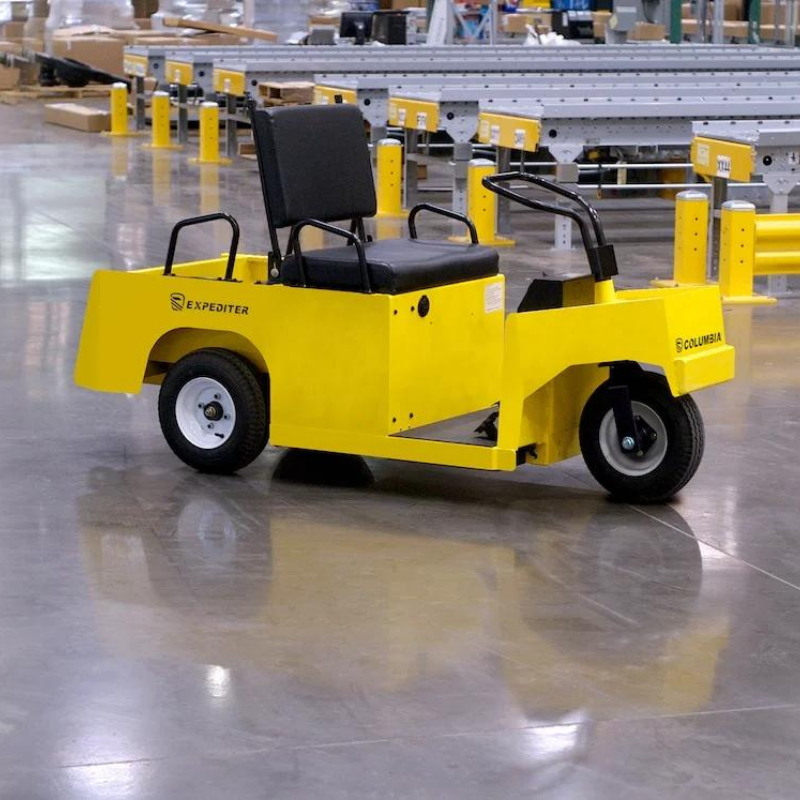 Columbia Expediter
Want maximum productivity without skimping on safety or speed? Enter the Expediter utility vehicle, featuring a narrow design, impressive capacity rating up to 750 pounds and a tight turning radius. It's also the perfect two-person transport thanks to its standard fold-down seat back covers.
Interested in seeing these utility vehicles in person? Contact Total Clean today to schedule your free demo!