For more than 70 years, Columbia has manufactured vehicles right here in the United States that enhance productivity, comfort, and utility in a variety of settings and functions. Designed for maximum efficiency, longevity, and ease-of-use in any environment, these pure electric vehicles help you achieve peak operational performance in transporting, carrying, and towing––all with zero emissions. Whether you need to move people, carry cargo or tow loads, there's a Columbia at Total Clean for you. Read about some of our favorite models below and contact us to schedule your free demo and see our utility vehicles in Los Angeles, Phoenix, San Diego and Las Vegas for yourself.
Move People with Our Utility Vehicles in Los Angeles and in the Southwest

Transporting personnel effectively is essential to operational efficiency and productivity. Columbia's electric vehicles go even further, offering a wide range of options made to suit your environment and passengers. For moving people, we highly recommend the Journeyman series, available in a range of sizes and configurations to carry anywhere from two to six passengers safely and in comfort. This multi-use vehicle also easily converts from a personnel transport to a cargo carrier. It can even be operated on most public roads.
Carry Cargo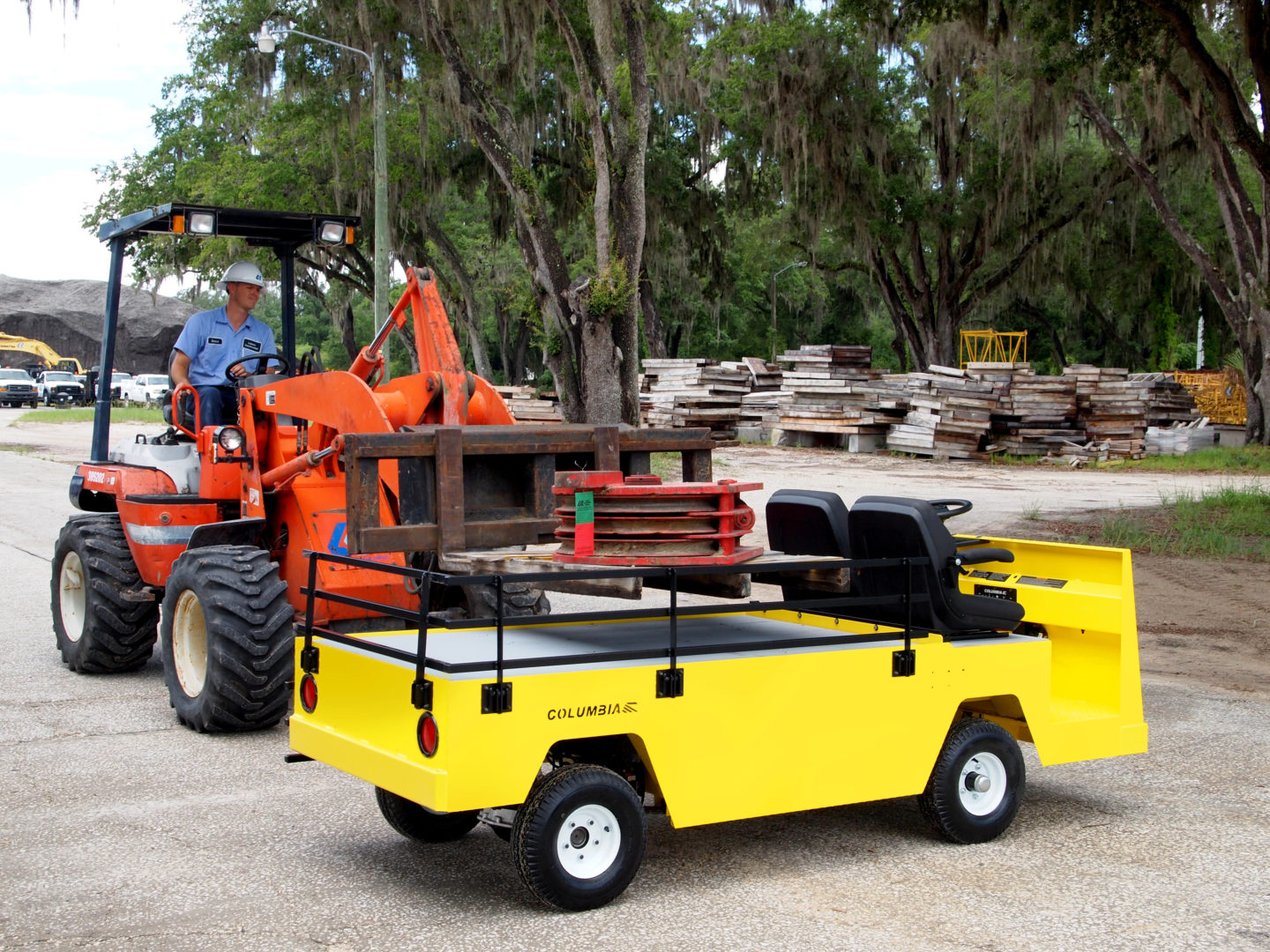 Any system dealing with burden management needs reliable cargo carriers. Columbia electric vehicles handle thousands of pounds in even the smallest spaces, both outdoors and in. Material movement is fume-free and quiet thanks to the pure electric power, and all vehicles can be sized and configured to meet your specific demands and improve productivity without disruption. With a slim profile and exceptional turning radius, the Payloader replaces dangerous forklifts to deliver materials through tight spaces – all while improving visibility and overall safety. With a range of carrying capacities from 2,400 to 4,000 pounds, and an optional rated towing capacity of 18,000 pounds, the Payloader can handle all kinds of loads with optional extra seating and carrying capacity for special applications and extra heavy requirements.
Tow Loads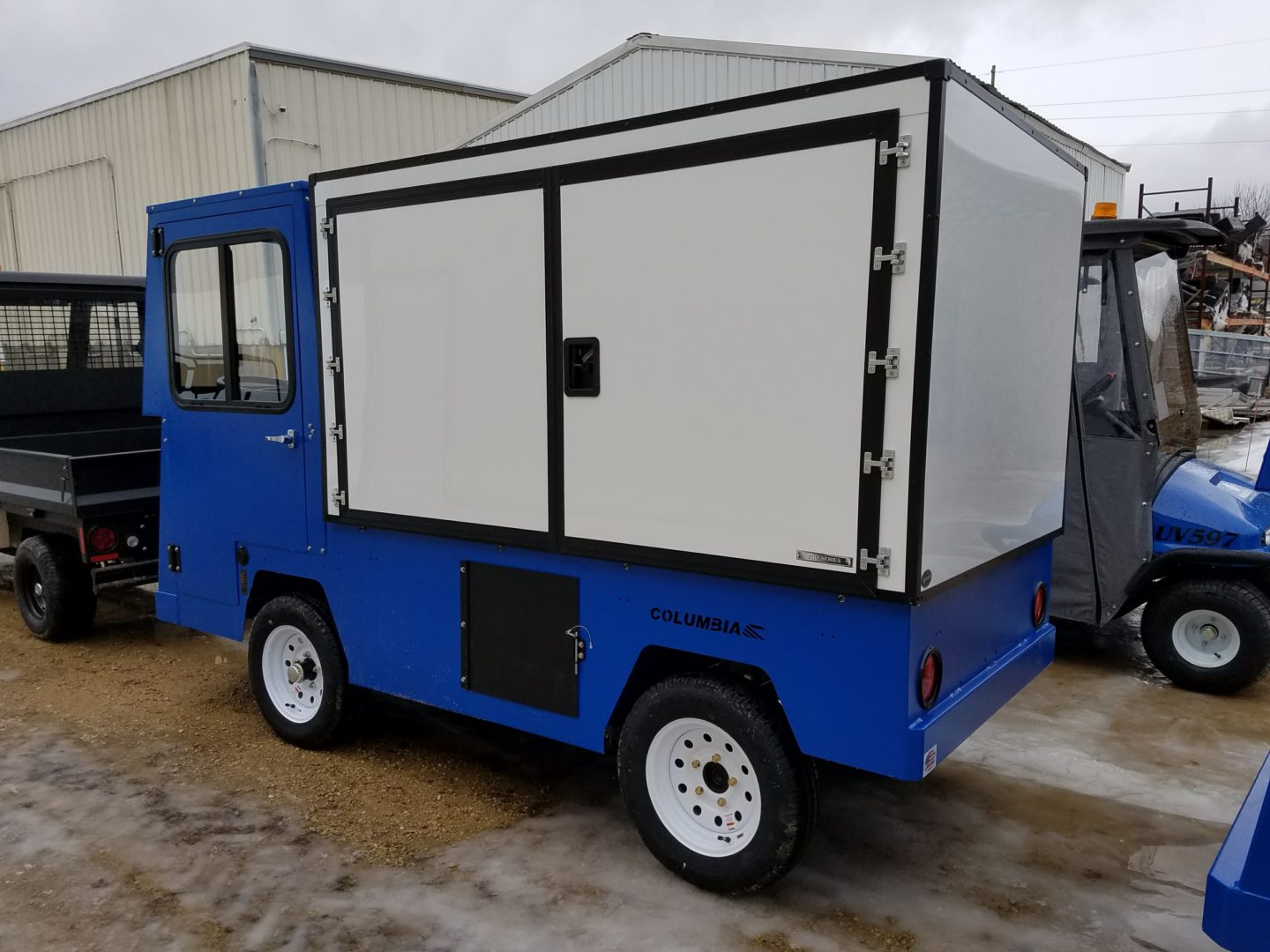 When you need to move large or small loads, you need reliable in-plant or on-site towing. Columbia utility vehicles tow heavy loads in spaces other vehicles simply can't reach. Fume-free and quiet operation means less disruption, and we love the range of options available to suit any environment. The Stockchaser Tugger can haul incredibly heavy loads in spaces that are simply too tight for most other high-capacity towing vehicles. A powerful 48-volt pure electric power system and 133-inch turning radius make it the perfect choice for towing up to 6,000 pounds just about anywhere––all day long.
Interested in seeing these utility vehicles in Los Angeles, San Diego, Phoenix or Las Vegas in person? Contact us today to schedule your free demo!